I'll be completely honest with you: I cannot imagine living in a world without my smartphone. If I walk the very short distance from my room to my living room I always have it with me—not because I really think people will be blowing up my phone trying to contact me in those few moments, but because when I get bored I like to scroll through Instagram or see what people are posting on TikTok.
I can't be the only one who feels their phone has become an extension of themselves—something that they feel incredibly bare without. Imagine having to sit on a crowded train or in a doctor's office without your phone; we might actually have to make eye contact with the people around us—uncomfortable, I know!
In the Psychology Today article, "The Face-Down Phone: The Psychology of Digital Discontent," Matt Johnson describes the term "digital discontent"—the feeling of dissatisfaction people experience when they try to engage in any activity not related to their phone, including social interaction. Johnson asserts our attention spans are constantly challenged by the strong urge to scroll because the possibilities to fulfill our need for satisfaction and entertainment are endless. Want to look at cute videos of cats? You can! Want to check on the stats of your favorite baseball team? Any information you desire is at your fingertips.
There's no wonder why more and more readers—even those of us who love books—find it increasingly difficult to sit down with a book and concentrate on reading. In the article "Seven Books That Will Make You Put Down Your Phone" Bekak Waalkes explains that when teaching literature to undergrads, she must first teach them to refocus their attention on books. She does this by asking them to perform an exercise—hide their phones, set a timer for 20 minutes, and simply read without stopping until the timer goes off. While it is sometimes difficult to focus at first, Waalkes' students are surprised to find they're captivated by a good old-fashioned story. This exercise is valuable for anyone hoping to reclaim some of their capacity for attention—not just college students!
As your attention span adjusts to reading for 20 minutes without distractions, you might even play with lengthening the time by five-minute increments. You'll notice how each new edge brings some resistance—but you will also experience a softening as your attention span adjusts to the new sense of spaciousness.
It's no mystery that we're living in an age of distraction. So in addition to trying out Waalkes' exercise above, here is a list of mysteries and thrillers so compelling you won't even be tempted to pick up your phone!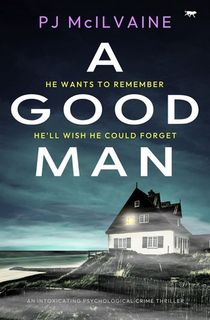 A Good Man
Brooks Anderson believes he has finally put his past to rest—he's sober, has created a beautiful family with his wife and two kids and is a well-known novelist. But he remains plagued by the trauma associated with survivor's guilt due to his mother and brother's murder during a family vacation.
When a journalist plans to write and profit off of his family's misfortune, Brooks makes the difficult decision to start unearthing the details of his past suffering to write his own book. He never could have guessed that the journalist would end up brutally murdered or that he would be forced to prove his innocence to the police. This suspenseful novel will keep readers glued to the page as they witness how the protagonist's digging eventually leads him to the killer who has consistently haunted his nightmares.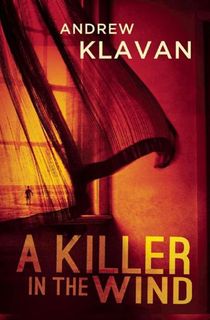 A Killer in the Wind
After cracking a case three years ago that was so twisted and perverse, Dan Champion started taking drugs to help him cope with the long restless nights he would lie awake thinking about the heinous details of the case. Although this drug helps to keep his inner demons at bay, it causes realistic hallucinations of a dead child and of an entrancing woman he quickly falls in love with named Samantha.
Now Champion is rebuilding his life and easing his way back into work as a small-town detective. But when he is suddenly asked to examine the dead body of a woman who looks exactly like Samantha, he must figure out whether he created a false reality or if there are missing pieces of his memory that he made himself forget.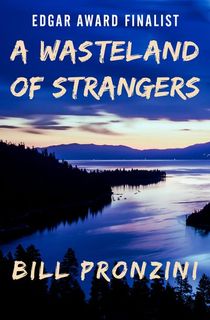 A Wasteland of Strangers
Publishers Weekly describes this page-turner as depicting "small-town meanness and its lethal consequences" through its use of riveting first-person perspectives from various characters. This Edgar Award finalist brings us the story of John C. Faith, an outsider who appears detached and off-putting to the residents of Pomo, a small Northern California resort community.
A murder causes Faith's neighbors to become even more mistrustful of the mysterious man. Faith knows he needs to prove his innocence before he is wrongly condemned because he has a feeling that this quiet town may be pointing a judgmental finger at him to divert attention to its own dark secrets.
The Younger Wife
If you're looking to read about juicy family drama (perhaps to make you feel better about your own?), then you should pick up The Younger Wife. It's about a dysfunctional family whose father is about to wed his fiancée, who is around the same age as his adult daughters. If this uncomfortable age gap wasn't enough reason for his daughters to dislike the pairing, the fact that their father is still married to their mother, who has advanced dementia, would definitely be enough of an explanation. This psychological thriller begins with a bloody wedding ceremony that will make readers want to rush to the end to figure out what happened that fateful day during a celebration that was supposed to honor love.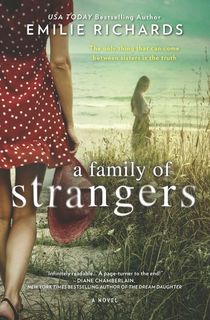 A Family of Strangers
Growing up, Wendy had always been the seemingly perfect older sister, and now as an adult, she has constructed the perfect image of family life…at least that's what it seems to her younger sister, Ryan Gracey. That's why she is even more surprised when Wendy calls in a panic and asks her for a massive favor—can Ryan watch over her nieces while Wendy lays low so she isn't wrongly convicted of a murder she didn't commit?
Of course, she'll help family, that's what sisters are for. But after spending time closely entangled in her sister's life, she begins to wonder whether she ever knew Wendy's true character at all.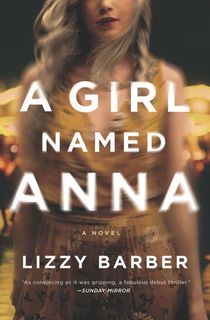 A Girl Named Anna
Anna has never defied her mamma; she understands that parents always know best. But, on her 18th birthday, she is feeling rebellious and chooses to visit Florida's largest amusement park, Astroland. It's her first time, but why does everything feel so familiar? Does it have something to do with the mysterious letter she received referring to her by another name?
Meanwhile, in London, Rosie has never stopped missing her older sister, who was kidnapped as a toddler. She especially misses her every year on the anniversary of her sister's disappearance. This year is the 15th anniversary, and the funds allocated to her search are rapidly depleting, so Rosie promises to find out what happened to her sister by herself. This highly readable thriller explores the bond between sisters and the heartache of losing precious time with the people you love.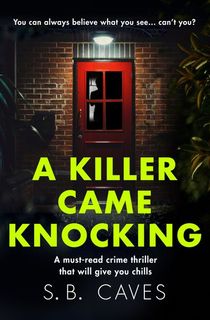 A Killer Came Knocking
Jack had found his one true love in his wife Kate when one night turned their marriage bliss into a horrific nightmare. Kate opened their front door expecting their food delivery person, but she was met with a ruthless killer's sharp knife instead of takeout. Now Jack is left trying to understand why his sweetheart was killed in such a senseless murder.
Then one day he happens to cross paths with his wife's killer and enlists Kate's twin sister to help exact sweet revenge. This intriguing crime thriller will have you questioning your own morals. Is it alright to act cruelly toward someone who deserves it? It's up to you to decide after reading this addictive plot!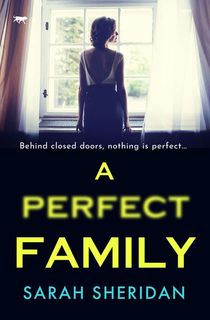 A Perfect Family
Jack Bryant is the most perfect best friend and roommate 19-year-old Ellen could have asked for. She daydreams about one day making him much more than a friend. She can't help but love him and his affluent, charismatic family. That is, until Ellen and Jack discover the dead bodies of all six of his immediate family members upon visiting home.
Now Ellen is left to wonder if it was suicide or murder, and if it was murder, who would want to kill such kind people? But beneath their carefully constructed image was a family tarnished with abuse and dysfunction. Now Ellen understands why Jack had to leave, but now she's unsure whether he is as wonderful as he appears to be or if being raised by his manipulative family may have rubbed off on him.