In mystery books, people are murdered in every conceivable place under the sun from sealed rooms in Chinese mansions to speeding American airliners. They are killed for love, revenge, money, and for stealing a prize cow; with instruments that range from the common house-brick to a frozen icicle.
Writers have been finding ways to create a homicide and then solve it for over 150 years. Here are some of the best examples of their craft.
The Murders in the Rue Morgue
The place where it all started This grizzly tale of a bloody double homicide is not only English literature's first true murder mystery, but also the first instance of that crime fiction staple the "locked room" puzzle. The brutally mutilated body of one of the two victims is found in a bedchamber, locked from the inside and from which there is no other apparent exit. In what would become another tradition of the genre, the regular police are baffled. Only Edgar Allen Poe's brilliant sunlight-allergic amateur sleuth, C. Auguste Dupin has the wit and the powers of "ratiocination" (Poe's word for the process of analysis) necessary to crack the case.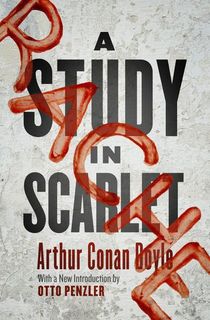 A Study in Scarlet
Sherlock Holmes did more to popularise the mystery novel than any other detective in history. He made his debut in this 1887 novel and with his very first line sets off on one of his famously showy pieces of deduction, greeting John Watson with the words, "How are you? You have been in Afghanistan, I perceive." Soon the pair are investigating the murder of a man whose body has been discovered in an abandoned house in South London. A mysterious message painted on the wall and a gold wedding ring set the consulting detective and his new roommate on a trail that leads all the way from Baker Street to Salt Lake City, Utah.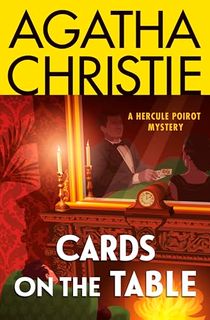 Cards on the Table
The Queen of Crime was at her best with a country house party crime involving buried secrets and poison. We get all three in this dazzling 1936 offering featuring Hercule Poirot. The dapper Belgian sleuth finds himself playing bridge with a cluster of professional detectives, a crime writer, and several other gentlefolk at the home of Mr. Shaitana, a wealthy Indian collector of true crime memorabilia. When his host turns up dead with a dagger through his heart, Poirot and his crime-minded companions dig into the background of their fellow guests. They discover a rat's nest of arsenic-laced medicines, murdered botanists, and sinister plots stretching back two decades. It's the epitome of Christie.
Too Many Cooks
Anyone who likes classic black-and-white Hollywood movies will love Rex Stout. His detective novels featuring corpulent orchid-loving gourmet detective Nero Wolfe and his smart-mouthed legman Archie Goodwin are filled with sharp, witty dialogue and old-school glamour. In this, Wolfe's fifth outing, the giant foodie sleuth is invited to give an address to a group of America's finest chefs at a hotel in Virginia. However, rivalries between the cooks run high and when one of them is poisoned Wolfe investigates, cunningly narrowing down the suspects while all the while trying to uncover the secret recipe for saucisse minuit. The result is a thoroughly tasty treat.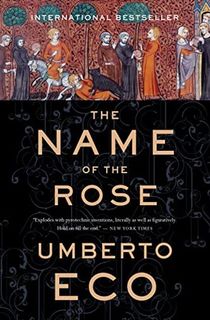 The Name of the Rose
In fourteenth-century Italy vicious religious feuds ravage the land. In an isolated monastery high in the snow-covered mountains monks are being murdered by methods that seem to defy analysis. Enter William de Baskerville, a Franciscan brother who, as his name suggests, seems like a forbearer of Sherlock Holmes. De Baskerville, aided by his reliably dim-witted and distinctly Watsonian sidekick, Brother Adso, uncovers the dark secrets that lie behind the crimes. In a crowded field of great works of historic crime fiction, Eco's masterpiece stands out for its insight, smart jokes and depth of historical knowledge.
The Decagon House Murders
The Golden Age of British Detective fiction profoundly influenced Japanese crime writing. Yukito Ayatsuji is a founder member of the Honkaku Writers Club, a group pledged to keep the art of the "orthodox" detective novel alive—and there are plenty of Agatha Christie-style twists and turns in his debut novel. In it, seven crime-fixated students travel to a remote island that was recently the scene of a grisly mass killing. It soon becomes apparent that one of their number knows rather more about the murder than they should. But can the group work out who he or she is before they have all become his or her latest victims? The Decagon House Murders is widely regarded as one of the greatest Japanese murder mysteries of all time and it's easy to see why.
In the Woods
Dublin-based Irish-American writer French's debut is a tense psychological mystery about the murder of a 12-year-old girl on the site of an archaeological dig in the woodlands of rural Ireland. The two detectives assigned to the case have their own secrets which are gradually revealed as they probe into a killing that might be the work of an oddball archaeologist, an abusive family member of construction workers angered by locals protesting about the building of a new motorway. Subtle and nuanced with eerie supernatural undertones, In the Woods is a gripping and unsettling read. The BBC/Starz TV adaptation The Dublin Murders is also well worth watching.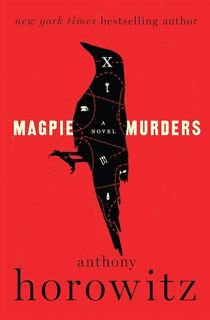 Magpie Murders
Horowitz's 2016 novel is the first of the excellent Susan Ryleland series. In it, book editor turned amateur sleuth Ryeland finds herself investigating the suspicious death of best-selling crime writer Alan Conway. The biggest clue to finding his killer is the manuscript of his latest and final book. Unfortunately, the last chapter—in which the fictional murderer is revealed—has gone missing. Finding the real murderer thus involves solving the fictional crime. A knotty mystery within a mystery that's as baffling as it is brilliant.