Considering the concept of a police force has been around since the 15th century, private detectives are a fairly new idea. The first documented private detective was Eugène Vidocq in 1833. From there, private detectives moved to America in 1850 and then Britain in 1852. Most of these men and women were former police officers or assisted police officers, who left policing for various reasons. But tracking down criminals is a lucrative business, and public sentiment rarely felt the police alone did an adequate job.
These detectives led fascinating lives, often inventing techniques that law enforcement adopted, and some continue to use today. Here are nine nonfiction books about private detectives.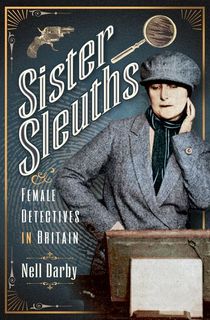 Sister Sleuths
Before the Marriage Act of 1857, divorce was something reserved only for the wealthy. But after, it became accessible to everyone. The only caveat: you had to have proof of adultery. And who better to infiltrate households to get the evidence? Women. Over the next century, these women moved out of the largely unrecognized roles of assisting male detectives and opened their own agencies. But who were these early pioneers? Sister Sleuths sets out to discover more about these women detectives and bring their stories to light.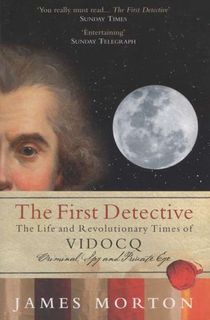 The First Detective
The James Bond of his day, Eugène Vidocq saw the French Revolution, the Napoleonic Wars, and the 1848 Revolution. After escaping prison, he became a police officer, using ex-convicts as detectives. He experimented with fingerprinting, indexing criminals, and using disguises. Eventually, he was forced out of the police department, where he opened his own private detective agency. Taking only high-profile cases, he developed an infamous reputation and still somehow managed to become a spy and infiltrate various European countries.
His exploits have been fictionalized and his accomplishments are still influential. From stealing jewels to espionage, The First Detective tells his life story.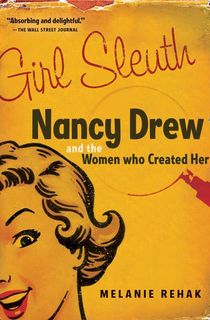 Girl Sleuth
So while this isn't exactly a true story of an actual private detective, it is a nonfiction book about the creation and impact of a beloved fictional detective. Nancy Drew solved her first mystery in 1930. Since then, she's sold over eighty million books, surviving the Great Depression, World War II, and has endured as a feminist icon. While the idea came from children's book mogul Edward Stratemeyer, two women brought her character to life. Mildred Wirt Bensen was a pioneering female journalist from Iowa. Harriet Stratemeyer Adams, daughter, and eventual CEO after her father died, brought her insight as a wife and mother.
Girl Sleuth explores both women's role in creating the beloved Nancy, and how her character has shaped and shifted the view on modern American women.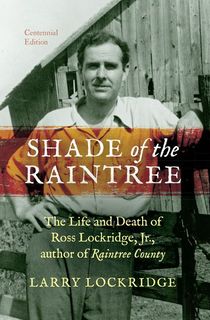 Shade of the Raintree, Centennial Edition
In 1948, Ross Lockridge, Jr. published his first novel. And it was a sensation. A national bestseller and Book-of-the-Month Main Selection, it won MGM's Novel Award, garnered a movie deal, and had an excerpt in Life Magazine. A thrilling success for any new author. But a mere two months after publication, Raintree took his own life. His son Larry, only five years old at the time, has spent a lifetime trying to make sense of his father's death. In Shade of the Raintree, he searches through his father's life to find the answers.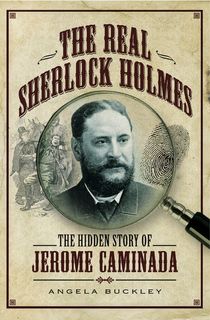 The Real Sherlock Holmes
Born in the slums, Jerome Caminada used his knowledge of dark alleys and shady criminals to become one of the most formidable detectives in the Victorian Era. He was known as 'a terror' thanks to his relentless tactics. His attention to detail and unorthodox tactics helped solve the Hackney Carriage Murder in 1889, led to top-secret government assignments, and even built to a deadly confrontation with a ruthless thief. From pickpockets to murderers, Caminada led a fascinating life-fighting crime in the Manchester underworld.
Pinkerton's Great Detective: The Rough-and-Tumble Career of James McParland, America's Sherlock Holmes
Established in 1850, Pinkerton's National Detective Agency quickly rose to fame, becoming President Abraham Lincoln's personal security during the American Civil War. Their operatives were renowned for their ability to infiltrate criminal circles, investigate high-profile cases, and track down notorious criminals. And the most famous of the time was James McParland.
Revealing the tactics many Pinkerton's used, Pinkerton's Great Detective covers the life of McParland along with details of his most famous cases, including his involvement with the Molly Maguires and the Wild Bunch.
The Pinks: The First Women Detectives, Operatives, and Spies with the Pinkerton National Detective Agency
The Pinkerton's weren't all men. Kate Warne was an operative for the Agency, and she went on to become America's first woman detective. And she wasn't alone. Kate's life and career were full of intrigue, from a possible affair with Allan Pinkerton to playing a role in saving Abraham Lincoln's life. That's one of the richly documented stories brought to life, complete with photographs, bringing these industrious women to light.
Two Truths and a Lie: A Murder, A Private Investigator, and Her Search for Justice
When Ellen McGarrahan was a young journalist, she watched the horrific execution-gone-wrong of convicted murderer Jesse Tafero. After his gruesome death, doubt was raised that he was actually the killer. Haunted for decades, Ellen couldn't stop asking if she witnessed the execution of an innocent man. Using her experience as a private investigator, she goes back through the original case researching everything in the police files and interviewing those involved in the case. The deeper she gets, the more complex the truth. Did Tafero murder two police officers in 1976? Or did he die an innocent man?
Finder: The True Story of a Private Investigator
Private Investigator Marilyn Greene has found over two hundred people in the last twenty years. Her success rate is so solid, she's often called in to help in cases where police haven't been able to make progress. Sometimes it takes a new set of eyes to unlock a new lead, and Greene is happy to take on the challenge. But that doesn't erase the chilling cases where she found nothing but dead ends. In Finder she relates her methods, including relying on her instincts, to track down missing persons.