Sixty years ago this month KGB double-agent Kim Philby evaded British intelligence officers in Beirut and escaped to the Soviet Union on a Russian cargo ship. The details of his career of deception at MI6 rocked British society and have proved an inspiration for spy novelists ever since.
The television adaptation of Ben MacIntyre's non-fiction book about Kim Philby, A Spy Among Friends aired in Britain in late 2022. Starring Guy Pearce as Philby, it brought to life the world that spawned a man who was arguably the most damaging double agent in the history of espionage.
Philby's Britain was a place in which the privileged elite – men who had attended a handful of the best private schools and graduated from the universities of Cambridge or Oxford – would be appointed to positions of grave importance after a short chat over a glass of scotch in one of London's exclusive men-only clubs.
This was a closed society in which a gentleman's word was his bond, and if he assured you that, Yes, he had been member of the communist party and an active supporter of the Soviet Union during his younger days, but that was all behind him now, you nodded, shook his hands and handed him a job in the intelligence services.
That may sound hard to credit now, but it's literally how Kim Philby ended up working for MI6. Once he was in, his charm, brains, and calculated cunning saw him rise rapidly through the ranks. All the while, he was feeding intelligence to the Soviets that resulted in the deaths of thousands of agents, dissidents, and freedom fighters.
The defection of Philby's friend and fellow double agent, Guy Burgess to the Soviet Union in 1951, alongside another Cambridge University chum, Donald Maclean, put a stop to Philby's progress. Yet he was so unflappable, so flawless in his denials of having any knowledge of his pals' KGB activities (in truth it was Philby that tipped Maclean off to the fact he'd been discovered) he was totally exonerated by the British Government. In an act of cool bravado, he even gave an interview to an American movie news crew. You can watch it on YouTube. It's a performance worthy of an Oscar
Philby's was a life of almost incomprehensible duplicity. It saw him living a lie for close to twenty years, laughing, joking, and sometimes sleeping with his fellow workers, all the while plotting to destroy them.
Whether Philby was a committed Marxist bent on creating a worker's utopia, or simply a sociopath who took sadistic pleasure in fooling others is a question that has never been answered. A womanizer (he was married four times), a heavy drinker, funny (he had a taste for dirty limericks), capable of befriending just about anyone, undoubtedly brave, intelligent, and resourceful, it's little wonder the enigmatic Philby has long been a fascinating subject for writers.
Philby's career in Moscow (where the KGB seem to have been wary of handing him too much responsibility in case he'd been turned against them) has seen him appearing—as himself—in a number of spy novels. He crops up in Ted Allbeury's The Other Side of Silence (1981) when his sudden desire to return to Britain provokes predictable upheavals amongst UK espionage agencies.
The Other Side of Silence
In Frederick Forsyth's The Fourth Protocol (1984), Philby is a big-time player in the KGB and sets in motion a complex false flag plot to replace moderate Labour party politicians in the UK with hardline Marxists via a nuclear explosion at an RAF base.
While in Dorothea Bennet's The Jigsaw Man (1977) Philby (renamed Sir Philip Kimberly) has extensive plastic surgery and returns to the UK on a KGB mission before going off on a rogue quest of his own.
Philby also turns up in Robert Littel's The Company (2002) as the drinking buddy of future CIA chief James Angleton—a role the English spy filled in real life while serving as MI6 liaison officer in Washington DC (The two men had met during the Second World War and bonded over a mutual love of whisky and poetry).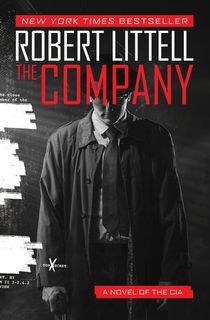 He's a ghostly presence, too in Daniel Silva's eighteenth Gabriel Allon novel, The Other Woman (2018). In it, one of his former lovers, a French woman he met in Beirut shortly before his escape, tries to piece together the story of his life. It's a task that draws her into ever greater danger.
Perhaps the best fictional exploration of Philby comes in John Le Carré's Tinker, Tailor, Soldier, Spy (1974) in which he is given the name of Bill Haydon (Colin Firth plays him in the excellent 2011 movie version of the novel).
Tinker, Tailor, Soldier, Spy 
Le Carré served in MI6, joining in the immediate aftermath of Philby's defection and the discovery of a fourth KGB double agent, Sir Anthony Blunt. Blunt was another of Philby's Cambridge chums, He'd penetrated MI5 (The UK's answer to Homeland Security) before becoming curator of Queen Elizabeth II's private art collection (you really couldn't make it up).
Le Carré's career with the intelligence services was ended in 1964, when Philby blew his cover along with that of dozens of other British spies.
Le Carré never, so far as we know, met Philby, but he worked with plenty of people who knew him well and his characterization of Haydon is brilliantly perceptive. He's a deceitful monster who seduces his best friend's wife under orders from Moscow, passing it off as if it's all part of the game. Yet there's a hint of self-loathing, too. Years of living with the fear of being unmasked, of lying to men he likes and respects have taken their toll. Haydon is bent out of shape, morally hollow. He is rotten to the core and some tiny part of him seems aware of it.
We will never know what the arch-deceiver Philby really thought or felt (if indeed he felt anything), but Le Carré's coolly insightful portrait of Haydon may be as close as we ever get.