Since his first appearance in A Study in Scarlet in 1887, Sir Arthur Conan Doyle's sleuth has captured the hearts and minds of inquisitive readers. Conan Doyle wrote more than 50 stories surrounding the adventures and cases of Sherlock Holmes—these included four novels, as well as a collection of short stories that were originally published in magazines. Conan Doyle's character was based on a real man, Dr. Joseph Bell, whose use of deductive reasoning became one of Mr. Holmes' most iconic traits.

Related: Our Ever-Enduring Infatuation with Sherlock Holmes
The first film to star Sherlock Holmes was released in 1900. It was a silent film called Sherlock Holmes Baffled, and it lasted all of 30 seconds. The 1939 film iteration of the detective, played by Basil Rathbone, would give the character his iconic deerstalker, magnifying glass, and pipe combination—imagery that still follows the detective to this day.
Readers' fascination with Sherlock Holmes and his companion, Dr. John Watson, has spawned several novels, comics, films, and television shows placing the pair in various times, and reimagining their cases. Some of these novels have Holmes at the epicenter; others put him in the backseat, allowing ancillary characters to show their brilliance.

If you're interested in delving deeper into the world of Sherlock Holmes, we've rounded up nine books that range from stories set before the detective was well-known, to adventures that follow members of genius' family.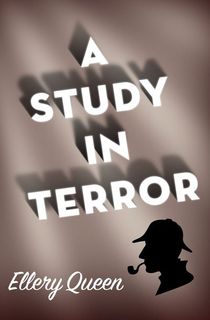 A Study in Terror
Ellery Queen is struggling with writer's block when a friend brings him an enigmatic journal. It's written by a Victorian doctor, and details the adventures and exploits of his friend, the ingenious detective, Sherlock Holmes. Queen finds a stunning case within the pages of the journal—Holmes' attempt to uncover the true identity of Jack the Ripper. It's up to Ellery Queen to unmask the infamous killer once and for all.
Related: A World of Sherlocks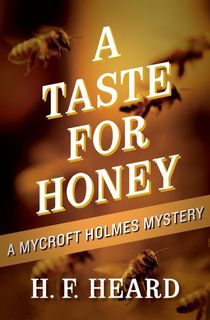 A Taste for Honey
A small village is rocked by the death of two of their beekeepers. When tragedy strikes, it draws the attention of Mycroft Holmes, the well-known detective's older brother. The nature of the death raises a number of questions—what sort of murderer would have trailed an army of killer bees? With his own powers of deductive reasoning, and one of the village's reclusive residents, Sydney Silchester, at his side, Mycroft wades into the murderous mystery in search of answers.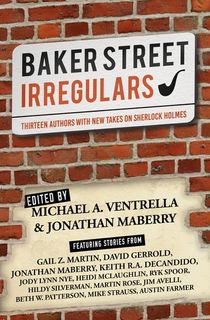 Baker Street Irregulars
In this anthology, Sherlock Holmes has been reimagined in 13 ways by these contemporary authors. They place the detective in incredibly diverse situations. One puts the detective on the holodeck; another recreates him as a vampire; one story turns him into a parrot. Polly want a mystery?
While these settings seem incredibly disparate from the original, the Sherlocks found within never lose the qualities that make the consulting detective so well known and loved.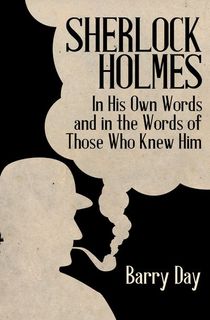 Sherlock Holmes
Sherlock Holmes is one of the best well-known literary detectives in history. He's been reimagined, recreated, and studied more than almost any other figure in the literary realm. Barry Day has created an incredible biography to Sherlock Holmes, using the quotes and insights offered to us by Dr. John Watson. These details offered to us through the original stories help to build a clear picture of Sherlock Holmes, going well into Holmes' resurrection and retirement.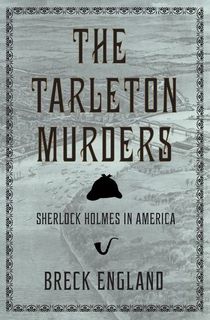 The Tarleton Murders
In 1879, before his well-known exploits, Sherlock Holmes takes a case in Rome, agreeing to help an old school friend. The Reverend Simon Peter Grosjean, S. J., is disturbed by the deaths of the Tarleton brothers, three young men who died suspiciously during the Battle of Gettysburg. Holmes and Father Grosjean travel to the American South, set on uncovering the truth behind the deaths. But their efforts soon uncover a plot that goes deeper than the Tarletons—one that threatens the foundation of the recently reunited United States.
The Case of the Missing Marquess: An Enola Holmes Mystery
This is the first in a series of novels that follows the younger sister of the world-famous detective. When Enola Holmes discovers that her mother has disappeared, she takes it upon herself to leave her home and to search for her. But when she arrives, she's soon entangled in plots from all sides—embroiled in a case for a missing marquess, running from cruel villains, and trying to elude her older brothers. With all of these forces working against her, how will she find her mother?
Related: Nancy Springer: My Surprising Journey to Creating Enola Holmes
Sherlock Holmes: The Stuff of Nightmares
In the autumn of 1890, a flurry of bombings hit London. The newspapers speculate anarchists and anti-monarchists, but Sherlock Holmes suspects that Professor Moriarty's hand is at the spigot. There have been sightings of a bizarrely garbed person known as Baron Cauchemar flitting across rooftops and in back alleys across London, wielding sophisticated weaponry and armor. Could he have any connection to the bombings? Or is he a force for good? Holmes and Watson are on the case once more.
The Beekeeper's Apprentice
Holmes is happily retired and engaged in the study of honeybees in his home in Sussex. Mary Russell accidentally (and literally) stumbles into him. The young woman is recently orphaned; she's awkward, pompous, and intellectual.
However, Mary also proves clever enough to be a young mentee to the detective. They soon find themselves in Wales, assisting Scotland Yard in the case of the kidnapping of the daughter of an American senator.
Related: 40 Best Sherlock Holmes Quotes Every Sleuth Should Live By
The Further Adventures of Sherlock Holmes: The Scroll of the Dead
Holmes is intent on unmasking a medium who he believes to be an imposter. Meanwhile, Sebastian Melmoth is fascinated with becoming immortal after he discovers an Egyptian papyrus. This mystery takes the reader from London to the Lake District as Holmes and Watson chase down this mysterious clairvoyant.
Featured photo: Wikimedia Commons