Around the same time Agatha Christie's Miss Marple made her debut in "The Tuesday Night Club," another female sleuth was shaking up the pages of mystery fiction. Her name was Miss Maud Silver—a brainchild of Patricia Wentworth, and a governess whose fondness for knitting and Tennyson was only outmatched by a passion for crime-solving.
Patricia Wentworth was born Dora Amy Elles in British India in 1877. She published her first novel, a French Revolution love story called A Marriage Under Terror, in 1910 and earned a Melrose prize. But even though she found great success in the genre of happily ever afters (she wrote over 15 romances), Wentworth's true literary calling lay elsewhere.
Miss Maud Silver's first outing was in the 1928 whodunit Grey Mask, which Wentworth then followed up with 32 other adventures. But as authors Marion Shaw and Sabine Vanacker once noted, the sleuthing governess was "woefully neglected" and frequently dwarfed by the more popular Miss Marple. Her relative obscurity is a mystery in and of itself, given that Silver is truly "the real deal—a professional investigator and a stand-up woman, a true forerunner of all future female private eyes."
But cozy mystery die-hards can find even more to love in Wentworth's oeuvre. In addition to the Miss Silver books, she also left us with the Benbow Smith and Frank Garrett novels—both works that precipitated the espionage thrillers of Ian Fleming and John le Carré—plus the Ernest Lamb Mysteries. Deduce which Wentworth series is the best fit for you—or read all four!
The Miss Silver Mysteries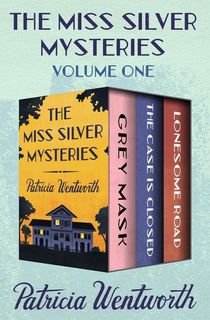 The Miss Silver Mysteries Volume One
Thanks to her cover as a retired governess and knitting enthusiast, Miss Silver seamlessly weaves her way through Britain's upper-crust to discover villains hiding in plain sight. In this three-book collection, she gets to the bottom of a bizarre conspiracy, a miscarriage of justice, and threatening letters sent by an anonymous sender. One thing is for sure: Maud's unassuming front conceals a sharp, perceptive mind that can crack whatever cases are thrown her way.
Related: Miss Maud Silver is Called to Investigate a Criminal Conspiracy in Grey Mask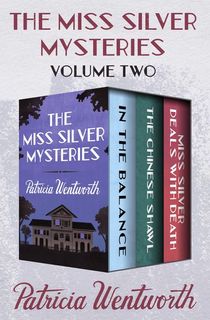 The Miss Silver Mysteries Volume Two
This trio of Miss Silver mysteries sees Maud at the height of her detecting powers, as she outsmarts even the boys of Scotland Yard. In In the Balance, a bride fears her husband may be a wife-killer—and that she'll become the next "Late Mrs. Jerningham"—while the tenants of Miss Silver Deals with Death believe that a criminal lives among them. And when the final curtain falls on a rising starlet in The Chinese Shawl, Maud must shine a spotlight on the elusive person who killed her...With plenty of hidden motives, fraught personal relationships, and red herrings, solving these crimes won't be easy—but Miss Maud Silver is up to the task.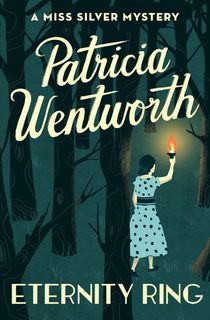 Eternity Ring
The governess-turned-sleuth is back at it again—though this may be her most gruesome case yet. According to reports coming out of the quaint village of Deeping, a girl has been brutally slayed in the woods. Naturally, Scotland Yard relies on Maud's keen intellect to see beyond the insufficient evidence and uncover the whole story. But what she finds will lead her to more than just the murderous culprit, but to the dark underbelly of the seemingly peaceful English countryside.
Related: 9 Detective Fiction Books Featuring Female Investigators
The Frank Garrett Mysteries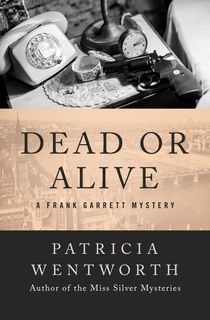 Dead or Alive
During World War II, the British Foreign Office was deeply involved in all intelligence efforts. As a member of the FO himself, Frank Garrett knows nothing is black and white—but that navigating the gray area is worth every risk. Here, a series of strange letters has convinced a spy's widow that her hubby is very much alive. But her new lover isn't so sure and, with Frank Garrett's assistance, he sets out to prove his hunch isn't merely a case of wishful thinking. But when his mission takes an unexpected turn, he realizes that he's placed the woman he loves in the path of an enemy more dangerous than he could've ever imagined.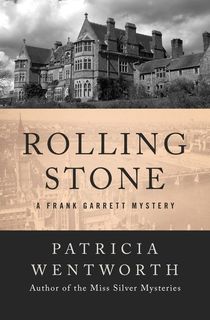 Rolling Stone
The second and final Frank Garrett book, Rolling Stone delivers two mysteries for the price of one: While Frank's nephew, Peter, impersonates a con man to bust a syndicate of thugs, Frank trails a thief of artistic masterpieces. But to solve these separate riddles, uncle and nephew must join forces, as the answers lay in the cases' unexpected connection: Maud Millicent Simpson, the most evil woman in all of England (whose first name is surely a Wentworthian coincidence).
The Complete Benbow Smith Series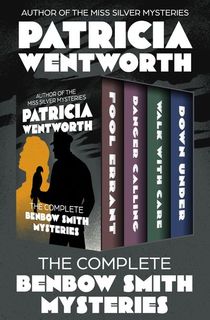 The Complete Benbow Smith Mysteries
If Frank Garrett is the official face of the Foreign Office, Benbow Smith is the behind-the-scenes man who pulls the departments's strings. In the high-stakes game of nation-building (and destroying), Smith is the 1930s James Bond—a man who knows that, in the end, you must sometimes bend the rules for the sake of justice. Read all four novels, in which the gentleman spy takes on murder, government corruption, blackmail plots, and a madman on the lam.
The Ernest Lamb Mysteries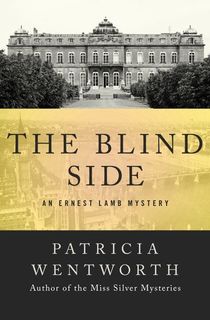 The Blind Side
Scotland Yard's Inspector Ernest Lamb would tell you that the most perplexing crimes are those embroiled in dark family histories. But whether he's investigating a fatal spat between relatives or a suspicious suicide, Lamb isn't afraid to go toe to toe with the worst parts of human nature. The Blind Side features the former scenario, as an aunt and nephew's inheritance dispute meets a bloody end. Leave it to Lamb to throw himself into the nefarious corners of the Craddock household, where potential suspects hide behind veneers of beauty, innocence, heroism, and more.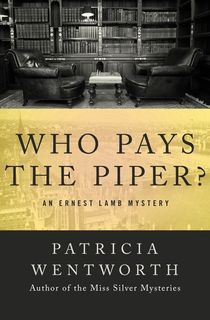 Who Pays the Piper?
A crime of passion takes center stage in Who Pays the Piper: Lucas Dale may have it all, but what is success if you can't share it with the one you love? He pines for the beautiful Susan Lenox, whose poor fiancé, Bill Carrick, is nothing but a pesky fly Lucas must swat away. In doing so, Lucas gets himself killed, making Bill the prime suspect in Ernest Lamb's homicide investigation. But the more information the inspector uncovers, the more he realizes that this alleged love triangle has many other points of interest—and they all could've benefited from Lucas' death.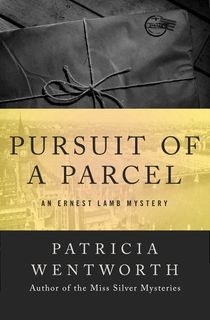 Pursuit of a Parcel
When the Nazis and Brits think they're being duped by the same double agent, the suspect's brother—a spy named Antony Rossiter—is sent out to uncover his true loyalties. The plot thickens when Rossiter's fiancée, Delia, receives a mysterious package that every baddie in the country seems to be after...Can Ernest Lamb and Detective Frank Abbott manage to blow the case wide open before another innocent life is brought to a close?
This post originally appeared on Early Bird Books.
This post is sponsored by Open Road Media. Thank you for supporting our partners, who make it possible for Murder & Mayhem to continue publishing the mystery stories you love.
Featured photo: Cover of "Ladies' Bane" by Patricia Wentworth