Most mystery books revolve around a hardened detective chasing down leads, or a curious amateur sleuth sniffing out clues. Why not shake things up for a change? Quite a few mystery books feature a psychic in the role of investigator. With the ability to speak to the dead, experience visions of the future, read minds, and other curious gifts, psychics have a unique edge over other sleuths. Whether or not you believe in second sight, these types of mystery books are great fun, and throw a bit of unpredictability into the standard mystery narrative.
With that in mind, we've peered into our crystal ball to discover the best mysteries in which a psychic cracks the case. Dive into the following mystery books for a thrilling adventure tinged with supernatural spooks.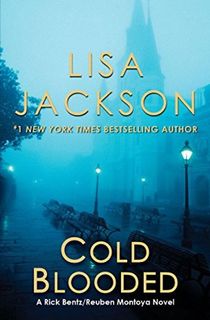 Cold Blooded
Olivia Bechet's peaceful existence on the bayou is shattered one night when she's woken by terrifying visions about a brutal murder. When she learns that a woman's battered body was indeed found inside a seedy New Orleans apartment, this reluctant psychic heads straight to the Big Easy's homicide department. Not being taken seriously by Detective Rick Bentz is frustrating, to say the least, but when Olivia starts dreaming about a murder that hasn't happened yet—one that threatens to strike too close for comfort—they're both plunged into danger.
Related: Running Scared: 13 Heart-Racing Mysteries by Bestselling Author Lisa Jackson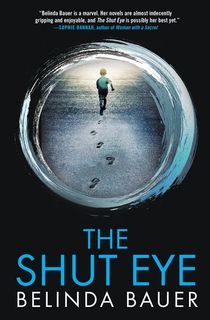 The Shut Eye
Four-year-old Daniel Buck vanished without a trace several months ago, and his parents are understandably desperate for answers. The police appear to have no leads, and the case is on the verge of going cold—until a friend introduces Anna Buck, the boy's mother, to a psychic. Can Anna trust a complete stranger to find her little boy? This is a "very satisfying" crime thriller that will have readers "rushing to the final pages" (The Independent).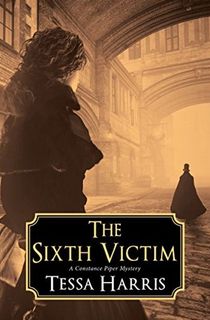 Sixth Victim
In 1888 London, fear reigns as Jack the Ripper stalks the cobblestone streets, looking for his next victim. Meanwhile, Constance Piper grapples with the possibility that she might be clairvoyant, like her mother. But does Constance really possess the gift of second sight? And can she use it to help solve the mystery of the latest murder victim's identity?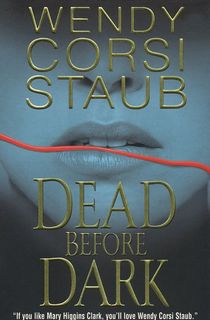 Dead Before Dark
Self-described psychic-detective Lucinda Sloan is hot on the trail of the Night Watchman, a maniacal serial killer who's crisscrossing the country and leaving a trail of bodies in his wake. When he starts to leave cryptic clues behind at his crime scenes, it becomes apparent that the Night Watchman is toying with Lucinda. Will her clairvoyance help her predict his next move, or lead her straight into his trap?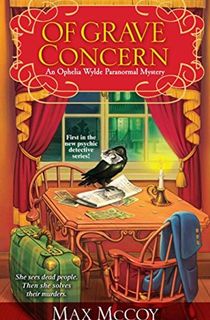 Of Grave Concern
In the wake of the Civil War, enterprising psychic Ophelia Wylde gets a bright idea for a new business venture: conducting séances for young widows who wish to speak to their dead husbands one last time. It's a rewarding gig, until Ophelia catches a glimpse of a mournful ghost in Dodge City and is unceremoniously arrested on trumped-up charges. Soon, she'll be embroiled in a puzzling paranormal murder mystery she can't help but try to crack.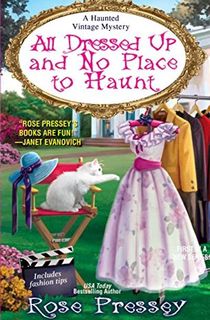 All Dressed Up and No Place to Haunt
Cookie Chanel operates a vintage clothing store in Sugar Creek, Georgia, where she lives with her psychic cat—yes, you read that right. Their small, sleepy town gets a little more exciting when a movie is shot on a local plantation and Cookie is asked to clothe the stars. But when a snooty actress drowns under mysterious circumstances, it's up to Cookie and her special feline sidekick to crack the case.
Related: 10 Quirky Animal Cozies for the Pet-Loving Mystery Reader
The Takings
Adrian Webster is devastated to hear that his friend's son has gone missing. The boy was riding his bike through Florida's Green Swamp when he vanished, seemingly without leaving behind a single clue. As Adrian tries to solve the mystery, trauma from his own past rears its ugly head, and he begins to experience visions that reveal the truth of Wyatt's disappearance. Can he find Wyatt before his mind completely unravels?
Extraordinary Lies
Based on real scientific experiments that were conducted at the Stanford Research Institute during the Cold War, this YA thriller will have you on the edge of your seat. Teenagers Julia Cavanaugh and Charley Acosta meet for the first time when they're sent to SRI to participate in a research study on parapsychology. However, they soon realize that the program may have sinister intentions that could be connected to the unsolved disappearance of Julia's aunt. The girls will have to harness their awe-inspiring abilities and work together if they want to find a way out of the strange mess in which they've found themselves.
Related: The Face on the Milk Carton: 13 Young Adult Thrillers by Caroline B. Cooney
Fated for Felony
The latest in Victoria Laurie's long-running Psychic Eye Mysteries finds Abby Cooper guest starring on a popular true crime podcast. A psychic consultant to the FBI, Abby has faced plenty of naysayers and her fair share of skeptics, one of them being podcaster Mike Toscano. Toscano has challenged her to solve the most difficult cold case he's come across yet. Abby knows she has what it takes to solve the mystery on air—but what if the killer is listening?
Path of Bones
It's not every day that Savannah, Georgia's homicide department contacts a clairvoyant. But when four women are ritualistically murdered and the investigators have no leads, they turn to Cassie Quinn for help. Still traumatized by her own near-death experience, Cassie has the unusual ability to see ghosts who have unfinished business in the human realm. With four lost souls wandering aimlessly and a killer on the loose, Cassie is Savannah's only hope for putting the twisted perp behind bars.
Related: 16 Supernatural Mystery Books That Will Keep You up at Night