Most mystery books revolve around a hardened detective chasing down leads or a curious amateur sleuth hunting for clues. And a concept that has intrigued mystery lovers for a long time is that of the sleuthing psychic.
The world of psychism is no doubt an intriguing one—for believers and skeptics alike. Is it really possible that someone could solve a mystery using psychic abilities? And if so, how does this complicate the intricacies of a complex mystery plot?
When you add an investigating psychic to the mystery blueprint, even the most well-trodden mystery tropes become susceptible to surprising twists and turns.
With the ability to channel the dead, experience premonitions, and sense emotions—among other curious gifts—psychics have a unique edge over other traditional sleuths.
Whether or not you actually believe in second sight, these types of mystery books are great fun and throw a bit of unpredictability into the standard mystery narrative.
With that in mind, we've peered into our crystal ball to discover the best mysteries in which a psychic cracks the case. Dive into the following mysteries for a thrilling adventure tinged with supernatural spooks and chills. It doesn't take a psychic to foresee you finding your next favorite mystery on this list!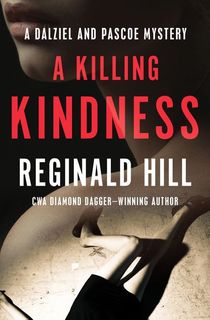 A Killing Kindness
Yorkshire detective Andrew Dalziel is used to simple-minded killers with straightforward M.O.s, so when he takes on a new case with his partner, Sgt. Peter Pascoe, who must find a killer who enjoys mocking authorities with Shakespeare quotes, as much as they like strangling victims, the detective duo are stumped.
Much to Dalziel's dismay, Pascoe begins asking linguistic professors, psychologists, and psychics for guidance. Skeptical and prideful Dalziel would rather find the killer the old-fashioned way, but with the murders stacking up and the motives becoming more muddled by the day, Dalziel realizes that they need to quickly nab the criminal by any means necessary, regardless of how ridiculous the methods may seem.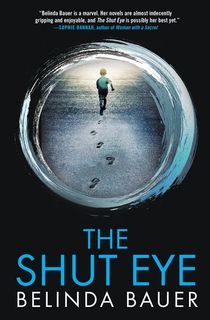 The Shut Eye
Four-year-old Daniel Buck vanished without a trace several months ago, and his parents are understandably desperate for answers. The police appear to have no leads, and the case is on the verge of going cold—until a friend introduces Anna Buck, the boy's mother, to a psychic. Can Anna trust a complete stranger to find her little boy? This is a "very satisfying" crime thriller that will have readers "rushing to the final pages" (The Independent).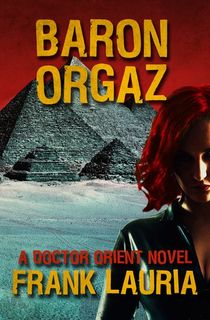 Baron Orgaz
Investigator Dr. Owen Orient must use his psychic abilities to investigate a young man's murder. Soon he finds himself thrust into Manhattan's underground S&M scene, targeted by a Nazi cult and forced to explore the heart of Egypt's Great Pyramid of Giza. It's all in a day's work for this detective, who's described as a "psychic James Bond" (Publishers Weekly). This mystery is a fun and wild ride from start to finish!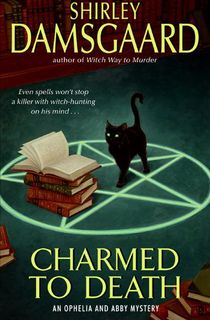 Charmed to Death
Usually, characters who find out they have psychic abilities are incredibly interested in how they can use their newfound gifts to their advantage, but for Ophelia Jensen, this is not really the case.
Although her grandmother Abigail takes pride in her paranormal talents as a witch, Ophelia yearns for normalcy in her everyday life, especially after her psychic abilities failed to help her find who murdered her best friend five years prior. While Abigail is preoccupied with trying to prevent an intrusive pig-farming operation from infiltrating their small town, Ophelia must learn to hone her abilities after another friend is murdered in an eerily similar fashion to the first.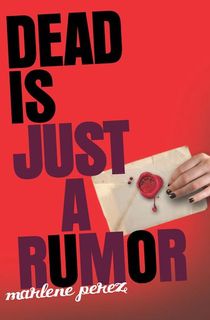 Dead Is Just a Rumor
The fourth book in the teen detective mystery series follows psychic teen Daisy Giordano, who must investigate who is sending threatening blackmail letters to the paranormal residents of her small town of Nightshade as residents prepare for the town's 200th anniversary on Halloween.
This already difficult case is becoming even more challenging thanks to her overprotective father, who is justifiably extra paranoid ever since being held captive by the anti-paranormal group—the Scourge. But Daisy might be on the right track to identifying the mystery blackmailer when she begins to suspect celebrity chef Circe Silvertongue of hiding secrets—and not just secret recipe ingredients!
Death of the Office Witch
West Coast literary agent Charlie Greene has a lot on her plate; she's parenting her teenage daughter, trying to keep up with mortgage payments, and working toward an impressive Hollywood career, all while trying to understand her newfound clairvoyance. If this wasn't enough stress, suddenly her office's hated receptionist, Gloria Tuschman, is found dead, and her spirit begins asking for help to figure out who killed her. Is it one of the witches from Gloria's coven or a vengeful colleague from work? There are blackmail, secrets and clues left like crumbs that Charlie must find in this world and beyond in order to take down this clever murderer.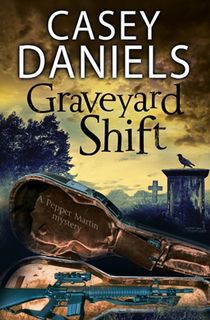 Graveyard Shift
What do you do when the ghost of Eliot Ness asks you for help with locating his stolen ashes? Well, if you're Pepper Martin, you use your psychic abilities to find a lead and travel across town to retrieve the ashes for the restless apparition. But unfortunately, when she arrives, she finds a dead body rather than the ashes she had hoped for. Now there's a murder mystery that needs to be solved, ashes to be found—oh, and the spirit of Al Capone to contend with!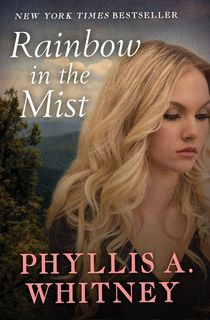 Rainbow in the Mist
Long Island librarian Christy Loren is tired of helping with police investigations by using her psychic gifts passed down from her mother. She wants to lead a peaceful lifestyle and not be haunted by the stories of countless victims, so she decides to join her aunt Nona at Blue Ridge Mountain.
However, her visions cease to end; she learns of a female hiker who died under questionable circumstances and a woman named Deirdre who disappeared in the mountains. There may be a connection between these two mysteries, but is Christy prepared to uncover the truth? Find out in this suspenseful novel from New York Times-bestselling and Edgar Award-winning author Phyllis A. Whitney.
The Takings
Adrian Webster is devastated to hear that his friend's son has gone missing. The boy was riding his bike through Florida's Green Swamp when he vanished, seemingly without leaving behind a single clue. As Adrian tries to solve the mystery, trauma from his own past rears its ugly head, and he begins to experience visions that reveal the truth of Wyatt's disappearance. Can he find Wyatt before his mind completely unravels?
Extraordinary Lies
Based on real scientific experiments that were conducted at the Stanford Research Institute during the Cold War, this YA thriller will have you on the edge of your seat. Teenagers Julia Cavanaugh and Charley Acosta meet for the first time when they're sent to SRI to participate in a research study on parapsychology. However, they soon realize that the program may have sinister intentions that could be connected to the unsolved disappearance of Julia's aunt. The girls will have to harness their awe-inspiring abilities and work together if they want to find a way out of the strange mess in which they've found themselves.
Fated for Felony
The latest in Victoria Laurie's long-running Psychic Eye Mysteries finds Abby Cooper guest-starring on a popular true-crime podcast. A psychic consultant to the FBI, Abby has faced plenty of naysayers and her fair share of skeptics, one of them being podcaster Mike Toscano. Toscano has challenged her to solve the most difficult cold case he's come across yet. Abby knows she has what it takes to solve the mystery on air—but what if the killer is listening?
Path of Bones
It's not every day that Savannah, Georgia's homicide department contacts a clairvoyant. But when four women are ritualistically murdered and the investigators have no leads, they turn to Cassie Quinn for help. Still traumatized by her own near-death experience, Cassie has the unusual ability to see ghosts who have unfinished business in the human realm. With four lost souls wandering aimlessly and a killer on the loose, Cassie is Savannah's only hope for putting the twisted perp behind bars.