As the weather turns colder and the nights get longer, our reading material ventures to the dark side. Eerie psychological suspense is one of our wintry go-tos, but it can be hard to wade through all the "Girls" to find what's most worth reading. Our preferred metric of measurement? A story's ability to keep us awake long after the sun has sunk (regardless of the bleary-eyed, coffee-reliant grumps we'll be in the morning).
The following psychological suspense books feature cleverly-constructed twists and complex characters worthy of a sleepless night. Find your comfy reading nook, grab your munchie of choice, and sink your teeth into their fascinating explorations of the human mind—from its many mysteries to its many failings.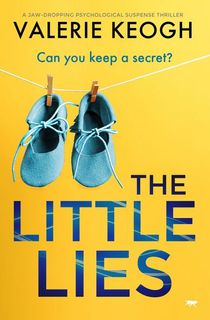 The Little Lies
With a quiet job at a nursing home and a loving new relationship, hospital nurse Josie lives a peaceful life in Kent. All signs point to Josie's troubled past being securely behind her when suddenly, things start to go very wrong. Josie is suspended and under investigation at work, and a strange package tied to her door bring her dark past hurtling back to the future. What Josie doesn't know is that someone has been following her since her childhood, and he's decided to finally make his presence known...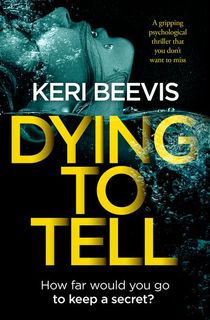 Dying to Tell
Lila Amberson is the sole survivor of a devastating car accident. But now on the road to recovery, Lila can't help but feel unsettled by strange occurrences happening around her and how little remembers about the incident. When Lila meets Jack Foley, the brother of a girl who died in the accident, he immediately blames her for his sister's death. But when Lila gifts him a locket she believes belonged to his sister, they both realize something strange is going on.
As they work together to find out what really happened the night of the tragic accident, Jack and Lila are unaware that someone is watching their every moves—someone who is willing to do anything it takes to keep the truth from coming out.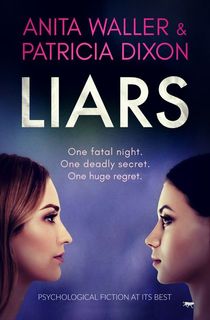 Liars
Wendy and Nell, best friends since childhood, find their lives altered forever when someone threatens to reveal a secret that could ruin their friendship. After Nell moves to France and Wendy starts a family of her own, the two girls keep in touch via letters. But someone from their past is ready to seek revenge, and that someone is a killer. In order to survive, Wendy and Nell must face the truth and finally own up to their dark history.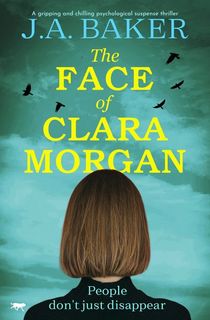 The Face of Clara Morgan
When Kate Winston and her family move to the small English town of North Yorkshire, her biggest concern is that her kids won't fit in at school. When her son makes a new friend, Kate is disappointed to find out he has a bad reputation and a disturbing grudge against their teacher, Mr. Rose. And when the two boys' rebellious troublemaking takes a dark turn, they accidentally set in motion a devastating chain of events...and the consequences are dire.
The Night in Question
Daunted by her husband's towering medical bills, Paula finds a second job driving for an Uber-like car service. Most nights are just a string of unmemorable passengers—until "Lotti," who is unsettlingly quiet, slides in her backseat. It's only the next day that Paula realizes "Lotti" was none other than Ryan Hooks, a very famous and very married musician whom she unwittingly took to an extramarital rendezvous. Now the sole witness to his infidelity, Paula seizes the opportunity to blackmail him for money, only to become a pivotal player in a related murder mystery. This one's got a kickass heroine, a healthy sense of humor, and enough curveballs to keep you reading from dawn till dusk.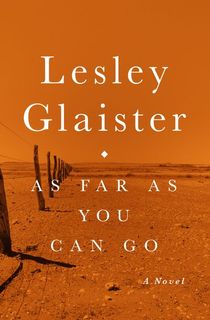 As Far as You Can Go
Fearing her boyfriend will never commit to a longterm relationship, Cassie hatches a scheme that'll hopefully secure his devotion: They'll leave England and take jobs in the Australian Outback—a place so isolated and without distraction, they'll surely become closer than ever. But once the couple arrives at their new home, their employers' erratic behavior gradually turns Cassie's dream adventure into a waking nightmare. Lesley Glaister has injected her "scary psycho-thriller" with so much suspense that it prickles with the unforgiving heat and menace of its setting (Daily Mail). Let's just say you'll want to delay your trip to Oz.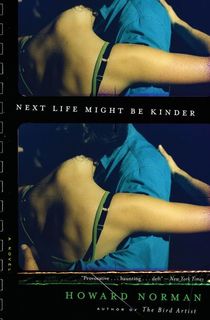 Next Life Might Be Kinder
Writer Sam Lattimore spent his first year of marriage living in the Essex Hotel—until the creepy bellhop murdered his wife, Elizabeth. In the aftermath of her death, a devastated Sam sold their story to a Norwegian filmmaker, who now wants to twist the narrative to fit his violent aesthetic. As if this desecration of their relationship isn't enough, Elizabeth keeps "visiting" Sam at his isolated cabin, which makes it difficult for him to accept her passing. But are his hallucinations those of a bereaved widower, or are they the product of something much more...inexplicable? Oozing with suspense and supernatural eeriness, Next Life Might Be Kinder is at once a murder mystery, a ghost story, and a tragic marriage tale that'll stay with you beyond the closing sentence.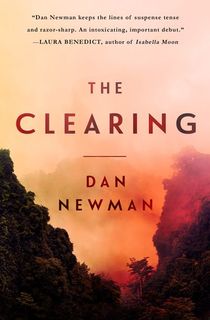 The Clearing
Growing up, Nate and his friends heard terrifying tales of "the Bolom"—the ancient bogeyman that allegedly roamed the island they called home. But when one of the boys died during an excursion to the Ti Fenwe plantation, they realized more than one evil resided on St. Lucia. Now Nate is an adult, and his father's suicide has brought him back to the place—and the crime scene—he tried so desperately to leave behind. His creepy, guilt-ridden journey down memory lane taps into readers' fear of the unknown, creating "a dark and atmospheric psychological thriller full of intrigue, terror, and superstition" (Gumshoe Reviews).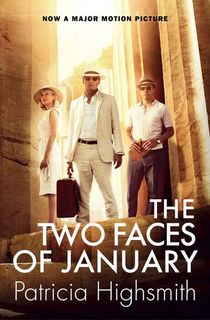 The Two Faces of January
If there's anyone who knows how to write mind-bending suspense, it's the author of The Talented Mr. Ripley and Strangers on a Train. Here, she weaves another riveting tale, following an adventure-hungry con-artist who inserts himself into the lives of a married couple. While vacationing in Athens, Ryan Keener spots Chester MacFarland—a man who so closely resembles his late father that he decides to do him a favor: He'll help Chester and his young wife, Colette, cover up a crime they've just committed. It's a collision of worlds that incites major consequences, as the trio of master manipulators plays deadly games and act according to their own agendas.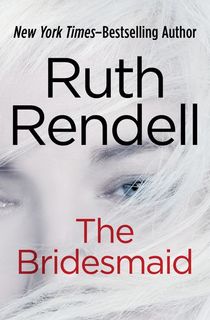 The Bridesmaid
There is nothing Philip hates more than violence, whether it's in a Hollywood movie or on the evening news. But after a night in the arms of Senta Pelham—an ethereal beauty he meets at his sister's wedding—he's willing to do anything for love. And when Senta says they must prove their mutual affection through murder, Philip shocks himself by agreeing to play along...This 1989 novel is a perfect example of Ruth Rendell's revolutionary brand of crime fiction, which uses a blend of psychological thrills and mystery.
He Said/She Said
Laura and Kit are young, in love, and watching the latest eclipse—Kit's greatest passion—when a crime permanently taints their picture-perfect relationship. Fast forward over ten years later and they're still together, but living lives they did not imagine for themselves. Surrounded by the metropolitan bustle of London, they're sheltered from the aftershocks of that night in 1999...or are they? Author Erin Kelly explores how Laura and Kit—and by extension, us—can never truly escape the past, all the while delivering "adrenaline-bursting twists" that'll keep you on the edge of your seat (Boston Globe).
All These Beautiful Strangers
As the daughter of a real estate tycoon, Charlie's upbringing has been more glamorous than most. But unlike the other teens at the ritzy Knollwood Prep, it was marked by tragedy: Ten years ago, her mother vanished without a trace. Wanting to let go of her feelings of abandonment, she seeks the approval of "the A's," the secret society that terrorizes the Knollwood student body. So when they nominate Charlie as a potential new member, she's eager to prove herself worthy by participating in their dangerous, semester-long "Game." It's this scavenger hunt that not only brings her closer to the acceptance she wants, but to the story behind her mother's strange disappearance...
The Passenger
When we first meet the main character of this noir-inspired thriller, she's Tanya Dubois—a frightened (and supposedly innocent) woman who has stumbled upon her husband's corpse. Convinced that the police will peg her for the murder, she high-tails it out of town to begin a new life on the run. But why is Tanya so paranoid? What is she running from, and how is she so well-versed in the art of self-reinvention? Lutz answers your burning questions—and then inspires new ones—as her anti-heroine assumes various identities, travels from state to state, and befriends an similarly shifty bartender.
I Am Watching You
On a London-bound train, Ella Longfield watches two ex-convicts flirt with teenagers Anna Ballard and her friend, Sarah. Despite Ella's ringing alarm bells, she does not intervene—and then lives to regret her silence. The next day, it's reported that Anna and her criminal assailants are nowhere to be found, forcing Ella to question if she has somehow played a part in the girl's disappearance. But as the missing-persons investigation progresses, and Ella starts receiving threatening letters, it becomes evident that she isn't the only one with a shameful secret and a guilty conscience…
This article originally appeared on Early Bird Books.
This post is sponsored by Sourcebooks. Thank you for supporting our partners, who make it possible for Murder & Mayhem to continue publishing the mystery and thriller stories you love.