Part character study, part scavenger hunt, a good psychological thriller can leave you on the edge of your seat, with the hair on the back of your neck standing up, and in need of a stiff drink. In the mood for a mind-trip? Here are 15 psychological thriller books guaranteed to stay with you long after you turn the last page.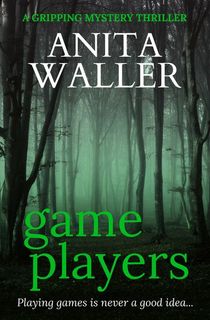 Game Players
A group of six kids is playing in the woods when they spot a man burying drugs nearby. After they dig up the bag of white powder as part of childhood fun, they fear getting in trouble and are unsure what to do next, so they decide to hide it in a backyard playhouse to avoid any trouble with the law.
But when one of the children discovers the man's dead body during a game of hide and seek, a sequence of terrifying events begin to unfold as the drug kingpin vows to hunt down and torture every single child until the whereabouts of the white powder is revealed. This heart-racing book will have you turning the pages almost faster than you can read, unable to trust anyone—even the parents who are supposed to protect their innocent children…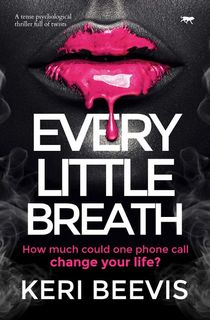 Every Little Breath
Casey Fallon assumes the mysteriously frightening call she just received on her radio show was a prank… "Only you can save her. If she dies, it's your fault." But when a woman's body is discovered, Casey realizes the killer wants her to discover his victims before they take their final breaths. Fifteen years ago, Casey testified against a murderer and helped put him behind bars. Now, someone is desperate for revenge, and they won't stop until Casey has been punished.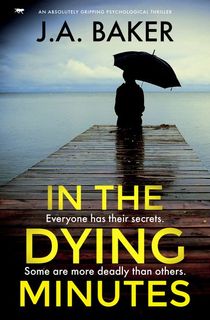 In the Dying Minutes
In this "tense and completely compelling novel that keeps you guessing until the end," a young woman named Leah seeks help from a therapist after being involved in a traumatic train accident. But Leah soon realizes strange, inexplicable things happen whenever she's in her therapist's presence. Vivid hallucinations of her dead brother and troubling flashbacks overcome her when she attempts to tell him about her past. And as she uncovers what truly led her to be on that train, Leah discovers a heartbreaking truth that reveals nothing is as it seems…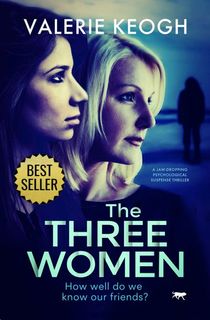 The Three Women
After a shocking night out ends with Megan's dress tattered and her body bruised, best friends Beth, Megan, and Joanne vow to keep what happened a secret. Decades later, each woman lives relatively successful lives, each having overcome the trauma in their own way. But when Megan reveals what actually happened to her that night, the consequence of the truth could ruin the lives of everyone around her…and someone is willing to stop at nothing to prevent it from getting out.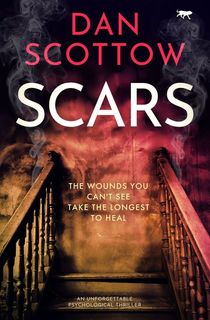 Scars
When Lucy gets a job as a live-in carer, she sees it as an escape—from her traumatizing breakup, from her stagnant life, from a place she's not sure she wants to call home any longer. But she quickly realizes that Diana and Richard Davenport have more to hide than their scars…. This twisty, terrifying psychological thriller will leave you with creepy-crawlies.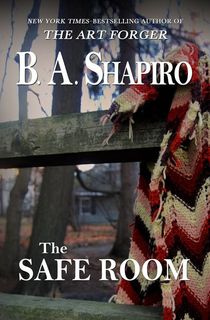 The Safe Room
Mystery meets history in this tale of a love affair between Silas Person, a runaway slave riding the Underground Railroad, and Sarah Harden, the daughter of a famous abolitionist. The Civil War-era story is interwoven with the present day, when readers meet Lee Seymour—a descendant of the Hardens who is now grappling with nightmares and ghosts. As one character tells Lee, "the dead don't ever leave,"—and reading through Sarah's diary, Lee tries to find out whether that's true.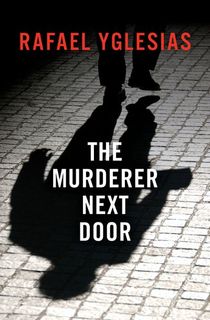 The Murderer Next Door
When Molly Gray's best friend Wendy shows up dead in a dumpster, she knows Wendy's husband Ben is to blame. But while Ben awaits trial, he still retains custody of the couple's daughter, Naomi. Knowing that she must do everything she can to make sure no harm comes to Naomi, Molly inserts herself into the lives of Ben and his daughter—becoming more obsessed by the day. Inspired by a real-life court case, this book will suck you in.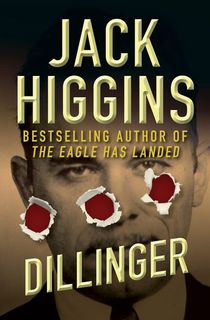 Dillinger
John Dillinger was a notorious, real-life Depression-era American gangster, head of a dangerous bank robbing group, and an escape artist—escaping from jail and evading police, according to speculation, in four states. In Dillinger, Jack Higgins imagines that Dillinger went to Mexico, where he confronts men more dangerous than the police trying to figure out his whereabouts. When it comes to imagining what could have happened, Higgins couldn't have come up with a more suspenseful, action-packed series of events.
Before I Go to Sleep
When you wake up every morning remembering nothing about who you are or what happened to you, who can you trust? Your husband? Yourself? Every day, Christine gets closer to reconstructing her past, using a journal to jog her memory about her life with her husband, Ben. One morning, she finds that she's written something disturbing: "Don't trust Ben." Before I Go to Sleep will have you questioning everything right alongside Christine.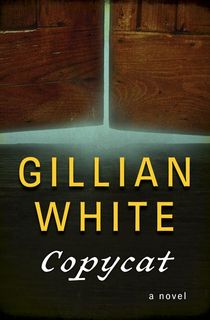 Copycat
Gone Girl meets Single White Female in this chiller about the twisted depths to which female friendships can fall. Told in alternating chapters by neighbors Martha and Jennie, the further you read into this novel, the more enthralled you'll become.
The Ice Twins
When we meet Angus and Sarah Moorcroft, they're still grieving over the death of Lydia (one of their twin daughters), when their surviving daughter, Kirstie, makes a shocking revelation: She is, in fact, Lydia, the daughter they thought died. Is she telling the truth? Stranded on a remote island in Scotland, Sarah and her daughter have no choice but to confront what happened and find out the truth.
The Passenger
"In case you were wondering, I didn't do it. I didn't have anything to do with Frank's death. I don't have an alibi, so you'll have to take my word for it …" begins Lisa Lutz's The Passenger. So why is the narrator changing her name, her hair, and her identity, and skipping town? It takes more than a few dark twists and turns before Lutz reveals the truth.
Dark Matter
The last words Jason Dessen hears before he's knocked unconscious are, "Are you happy with your life?" When he awakens, it's to a completely new life—he's a different man, with a different family … and no idea what's real, what's a dream, and what's a memory. Unfortunately for him, there are people out there very invested in making sure he doesn't get to the bottom of it.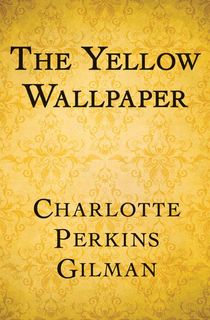 The Yellow Wallpaper
This famous 6,000-word story may be shorter than the other picks on this list, but we guarantee that you won't forget it. Published in 1892, The Yellow Wallpaper tells the story of a young woman whose physician husband puts her on "rest-cure" after the birth of their child. Stuck in a bedroom, she becomes fixated on the yellow wallpaper surrounding her —eventually descending into madness. You'll become fixated yourself, all the way to the bone-chilling end.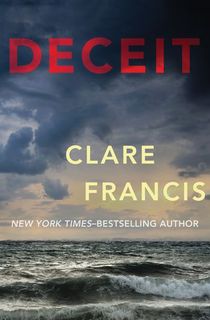 Deceit
Ellen's husband has disappeared at sea—and no one can tell if he's committed suicide, if he was murdered, or if he's simply vanished. In this slow-burning thriller, no one can be trusted. Yachts, betrayals, scandals, and thefts populate the pages of Deceit, and no turn can be predicted.
This story first appeared on The Lineup.
This post is sponsored by Open Road Media. Thank you for supporting our partners, who make it possible for Murder & Mayhem to continue publishing the mystery and thriller stories you love.