Last week, we asked for your help in choosing the best cover for Alan Jacobson's eighth Karen Vail thriller, Red Death. Readers had three designs from which to choose, which you can see in the feature image above.
Well, thriller fans, you cast your votes. And now the results are in. With 42% of the vote, the winning cover design is...
.
.
.
.
Option A -- Our 'Red Water' design!
Thanks to everyone who voted in our Red Death cover contest. We're thrilled with the results. The design will serve as the cover for Jacobson's Red Death upon the book's publication in September. What's more, five lucky winners who entered our cover contest + giveaway will receive a special advance copy of Red Death—complete with the winning cover above! We will contact our winners shortly.
Related: Thriller Author Alan Jacobson Talks Life on a SWAT Team with a Veteran Lieutenant
Read on to learn more about the upcoming release and browse a few of our favorite Jacobson thrillers that are available now. Then get ready for the September publication of Red Death!
From Jacobson's Karen Vail series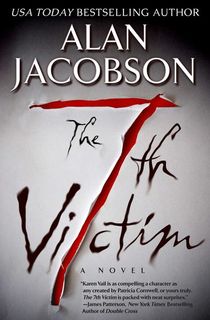 The 7th Victim
Introducing FBI profiler Karen Vail, who crosses paths with a Virginia serial killer in the first in the bestselling series.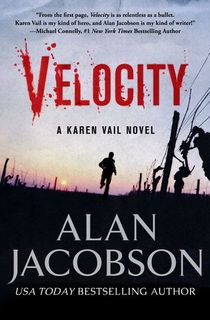 Velocity
From a USA Today–bestselling author: FBI profiler Karen Vail's hunt for a serial killer leads her into a dangerous criminal web—"relentless as a bullet" (Michael Connelly).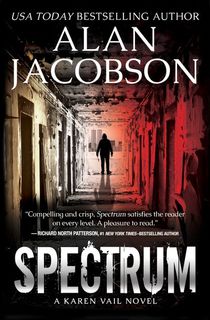 Spectrum
FBI profiler Karen Vail is haunted by a serial killer from her rookie days in a "pulse-pounding" thriller by a USA Today bestselling author (Providence Journal).
From Jacobson's OPSIG Team Black series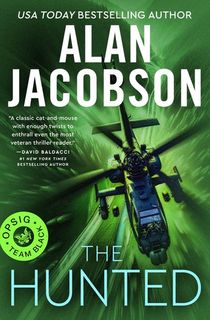 The Hunted
From a national bestselling author: "A classic cat-and-mouse with enough twists to enthrall even the most veteran thriller reader" (David Baldacci).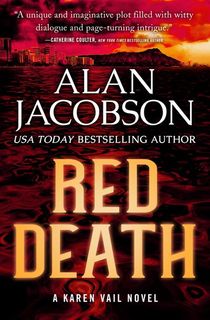 Red Death
AVAILABLE FOR PREORDER: In Hawaii, FBI agent Karen Vail pursues a killer without a profile, in this thriller by the USA Today–bestselling author of The Darkness of Evil.

When Det. Adam Russell of the Honolulu PD encounters the body of a woman in her sixties—the second in recent days to inexplicably die of what seem like natural causes—he reaches out to Karen Vail, the renowned FBI profiler, who hops on the next plane.

But even for someone as fluent in the language of murder as Vail, this case is hard to read. How were these women asphyxiated with no signs of trauma? How can she gather clues or collect evidence when the killer seems to strike during the briefest casual encounters? Is this the behavior of a male or a female perpetrator? And perhaps most terrifying of all, if the deaths appear so natural at first glance, how many victims have already been overlooked?
Note: This giveaway is now closed. The sweepstakes was open to all legal residents of the 50 United States and Washington, DC who were 18 years of age and older by June 12, 2020.