An edge-of-your-seat plot is thrilling in its own right, but throw in a love story and you've got something that surprises and sizzles. The world of romantic suspense is truly the best of both worlds—and something traditional mystery and thriller readers ought to explore. Though some sort of romantic relationship takes center stage, political intrigue, action-adventure, and crime are just as integral to the overall story.
Below, you'll find a list of essential romantic suspense books that'll convert even the most stalwart of skeptics. Whether the characters are elite firefighters or just everyday men and woman capable of courageous acts, they are willing to risk everything—including their lives—for the ones they love most.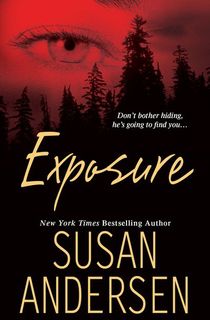 Exposure
After fleeing New Orleans with her three-year-old daughter, Emma Sands hopes she can find a fresh start in the quaint fishing village of Port Flannery. It seems her dream may actually come true once she meets Elvis Donnelly—the burly sheriff whose own troubled upbringing makes him sympathetic to her plight. But though Elvis happily offers his protection and his love, it may not be enough to save Emma and little Gracie from the past they've tried so hard to outrun...A romantic novel of secrets, danger, sacrifice, and obsession, Exposure will keep you on your toes and curl your toes, as Emma and Elvis fight for their lives and each other's hearts.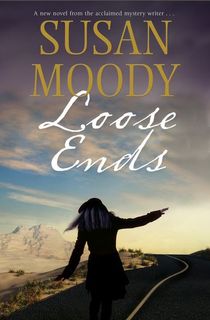 Loose Ends
When Kate Fullerton moves out of her brother's home and nabs a job at a travel agency, it seems ten years' worth of anxiety has finally been lifted from her shoulders. Now she not only has a steady gig that pays the bills, but she's sharing a London apartment with her compassionate boss-turned-roommate. But as great as her life has become, it isn't entirely worry free: She has the sneaky suspicion that she's being followed—but she's unsure if it's just paranoia related to past traumas, or if she's really onto something. As the mystery of her alleged stalker unfolds, Kate becomes more and more convinced that, though she buried most of her family a decade ago, the incident that killed them will not be so easily put to rest...Susan Moody has captured the perfect balance between suspense, romance, and humor, creating a novel that is "menacing" and "creepy" but also "funny enough to make the reader laugh out loud" (Booklist).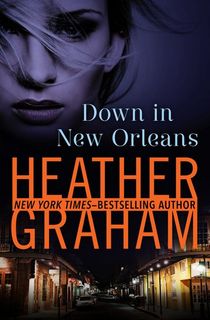 Down in New Orleans
Like so many of the romance greats, Heather Graham never limits herself to a particular subgenre. Here, she successfully dives into the world of romantic suspense—and the seedy, criminal underbelly of the Big Easy. Our story centers around Ann and Jon Marcel who, despite a divorce five years ago, have remained close friends. But while they emerged from their separation relatively unscathed, they may not be able to say the same now that murder has entered the equation: Jon is accused of killing a New Orleans stripper, and only Ann is certain of his innocence. It's up to her to ensure he isn't wrongfully put behind bars—though this proves more difficult as a determined (and irresistible) detective works towards opposite aims. Can Ann manage to clear her ex's name without placing herself into harm's way? Or will her attraction to Detective Mark LaCrosse disrupt her mission and jeopardize her life?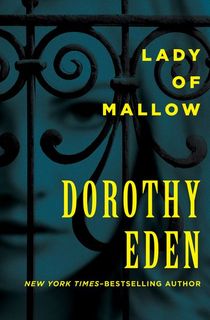 Lady of Mallow
After 20 years away, Blane Mallow has returned to claim his inheritance—though his cousin Ambrose isn't convinced he's truly the heir to their family's estate. Enter Ambrose's soon-to-be-bride, Sarah Mildmay, who takes it upon herself to expose "Blane" as the imposter he supposedly is. Through a bit of careful planning and deceit, she secures a position at the Mallow home, where she'll care for Blane's sickly young son. Of course, Sarah's true purpose is not to play governess, but spy—no easy task, thanks to the meddlesome Lady Mallow and Sarah's growing affection for the Pretender. Discoveries about Ambrose's hidden nature throw her for an even greater loop, leaving Sarah to question which man is most deserving of her trust, love, and loyalty...Dorothy Eden was one of the queens of Gothic novels, so add it to your TBR pile if you like suspense stories with old estates, eerie atmospheres, and brooding romantic heroes.
Related: Daphne du Maurier's Best Mysteries, from the Psychological to the Supernatural
Tailspin
If you need a quick and painless delivery, then pilot Rye "freight dog" Mallett is your go-to man. Known for braving poor weather conditions and for his "no questions asked" policy, it's little wonder he's asked to fly a mysterious box to a fog-covered town. But as Rye belatedly realizes, this is no standard assignment: Not only does an unknown saboteur force him to crash-land, but the cargo's intended recipient sends Dr. Brynn O'Neal in his stead. With bloodthirsty enemies eager to use the box for their own nefarious reasons, there's little time to waste complaining about this unplanned partnership. Although it certainly won't take long for Brynn to enchant Rye, body and soul...
Mr. Perfect
Over dinner one night, Jaine Bright and her three friends start dreaming up the ideal man: Loyal? Check. Handsome? Check. Sense of humor? An absolute necessity. Their game escalates to funnier, racier heights as they name more desired characteristics—so when the list accidentally goes public, it becomes the talk of the town. Unbeknownst to everyone, the ladies' casual conversation will have the not-so-casual consequence of bloodshed. But is the murder of Jaine's friend just a one-off that's unrelated to the Mr. Perfect list? Or has a jealous killer created a different sort of list—and placed Jaine's name right at the top? Romantic suspense newbies, take note: This Linda Howard bestseller transformed the genre back in the year 2000, so it's a great starting point.
The Killing Game
Wildlife biologist Axelle Dehn would take a bullet for her endangered snow leopards, which she studies on behalf of the Conservative Trust. When it seems someone is taking out her subjects one by one, she has no compunctions about rushing to the scene of the crime—the mountains of Hindi Kush. It's in this remote part of Afghanistan that she eventually crosses paths with Ty Dempsey, a British SAS soldier whose Russian terrorist enemy may also be Axelle's poacher...But even more shocking than this discovery is the sizzling chemistry between Ty and Axelle, who suddenly feel passionate about something other than their work. Their love story is full of breathless action, political intrigue, and high-stakes espionage as they race to track down a deadly predator before they become prey themselves.
Repressed
In this RITA Award winner, high school teacher Samantha Parker returns to the one place she thought she'd left behind forever: the town of Hidden Falls, where her brother was murdered 18 years ago. But Sam isn't the only ex-resident to reconnect with their Hidden Falls roots. Despite the childhood memories that still haunt him, Dr. Ethan McClain is back to treat one of Sam's troubled students. The more Sam and Ethan work towards helping young Thomas Adler, the more they're attracted to one another—and the more repressed images resurface in Sam's brain. There's a link between Ethan and her past—a link that threatens their individual futures and the one they dream of sharing.
Chasing Fire
You can't go wrong with Nora Roberts' romantic suspense novels, but Chasing Fire is a real, can't-miss-it scorcher: Her hero and heroine are veteran "smoke jumper" Rowan Tripp and rookie newbie Gulliver "Gull" Curry, who risk their lives to contain the wildfires of Missoula, Montana. While they try to fight the flames that consume the forests and their hearts, they must also fight an invisible enemy that blames Rowan for the death of her partner. With danger encircling them on all sides, the couple will realize they need to set aside their reservations, surrender to their desires, and lean on each other if they want to survive the season...
Related: The Richest Crime & Mystery Authors
This post is sponsored by Open Road Media. Thank you for supporting our partners, who make it possible for Murder & Mayhem to continue publishing the mystery stories you love.