There's nothing better than tearing through the pages of a nail-biting thriller, desperate to get to the end. From detectives tracking down serial killers to insidious secrets lurking in the basement, these scary thriller books will have you hooked from the very first page. Settle in for a restless night: There's no way you're getting a wink of sleep after reading these terrifying tales.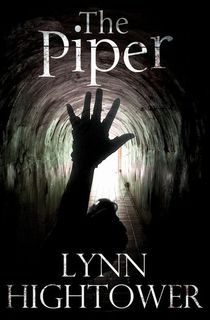 The Piper
After getting divorced, Olivia James uproots her life and moves back to Tennessee with her daughter, Teddy. But when a disturbing phone call from her brother Chris, who died nine weeks ago, dredges up the past, she realizes that this move might not have been the best idea after all. Chris warns Olivia about The Piper—the imaginary boogieman they made up as kids. But when Teddy admits to making a new imaginary friend, and then disappears, Olivia worries that The Piper is very real.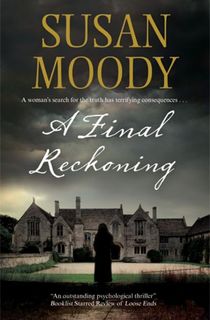 A Final Reckoning
Twenty-three years ago, the hotel now known as Weston Lodge in the Cotswolds was the private home of Clio Palliser...until she stabbed her two sons and their au pair, Sabine. Hoping to uncover what really happened the night Clio snapped, Sabine's sister Chantal has returned to the scene of the crime. With the help of local authorities, lodge guests, and Sabine's old boyfriend, Chantal delves deeper and deeper into the crime...and the old house begins to reveal its secrets. But there's someone who wants to make sure the truth remains buried...and that someone will do anything to stop Chantal from uncovering it.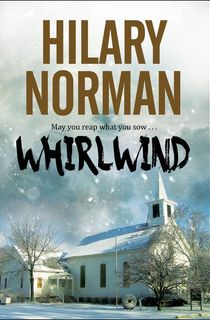 Whirlwind
Whirlwind tells the story of two people: Liza Plain—a journalist dreading spending Christmas in her Rhode Island hometown with her grandfather, and Michael Rider—a man haunted by his family's past. When Liza hears that a retired local priest has gone missing, she realizes it could be connected to a series of church-related, unsolved missing persons cases. At the same time, Michael is contacted by an organization called Whirlwind—who offers him the chance to seek revenge on those who have wronged him. During a blizzard on Christmas Eve, their worlds collide as a terrifying discovery turns life-threatening.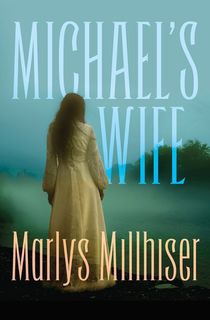 Michael's Wife
A woman finds herself in the middle of the Arizona desert, with no idea as to who she is or how she got there. An intriguing stranger brings her into town, where she learns that her name is Laurel, and that she abandoned her husband and newborn son two years ago. As Laurel struggles to make sense of the present, dangerous secrets from the past resurface, threatening to destroy her.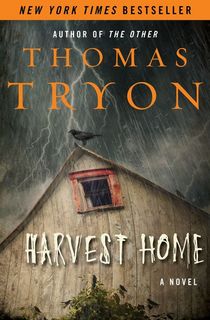 Harvest Home
Credited as inspiring Stephen King's Children of the Corn, Harvest Home follows the Constantines, who flee the city for the idyllic New England village of Cornwall Coombe. As the Constantine family integrates into country life, however, dark and terrifying secrets about their small town and fellow townsfolk emerge—including an ancient festival called Harvest Home.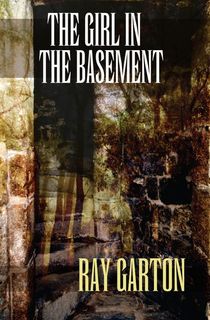 The Girl in the Basement
Fifteen-year-old Ryan has spent most of his life in abusive foster homes. When he finds himself living with the Prestons, things don't seem so bad. Then he meets Maddy, a strange nine-year-old fellow foster child who his new foster parents keep locked in the basement. But Ryan soon realizes that her confinement is for the other children's protection …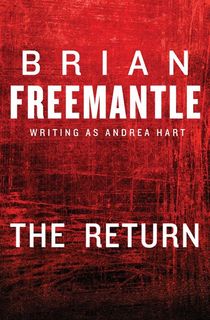 The Return
Harold Taylor is a brutal serial killer, who has been reincarnated into a different identity since the 1700s. Taylor needs blood in order to be reborn: Upon spilling the blood of those who wronged him during one of his lives, he is able to guarantee continued existence. This time around, though, Taylor is trying to claim another's body as his own from the get-go, before the reincarnation process begins. Will anyone be able to stop him?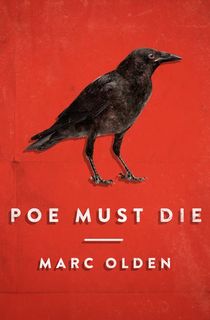 Poe Must Die
The Master of the Macabre himself is the tortured anti-hero of this thriller by Marc Olden. When an evil psychic, in service of Lucifer, deigns to acquire an ancient power so potent it can destroy civilizations, Edgar Allan Poe becomes humanity's only hope of salvation.
The Silence of the Lambs
The Silence of the Lambs is actually the second entry in Harris' Hannibal Lecter series, but it gained worldwide attention after the 1991 Academy Award-winning movie adaptation. For all the movie lovers, the book is just as chilling—if not more so. FBI trainee Clarice Starling must play a dangerous mind game with the brilliant cannibal killer Hannibal Lecter in the hopes of apprehending a serial killer currently on the loose.
Dark Places
Libby Day survived the massacre of her mother and two sisters in their Kansas home, and went on to testify that her brother, Ben, was the murderer. Twenty-five years later, Libby is contacted by a group determined to prove Ben's innocence … and they want Libby's help. As Libby revisits the darkness of her past, trying to make sense of the killings, she realizes that she may once again be in grave danger.
The Good Girl
When Mia Dennett decides to leave a bar with a good-looking stranger, Colin, it seems like a bit of harmless fun. Little does Mia know that it will turn out to be the worst mistake of her life. As Colin forces Mia into the trunk of his car, it becomes clear that he's planned to abduct her for ransom. But Colin's plan turns out to be anything but clear-cut. As Mia's family frantically searches for her, dangerous entanglements and devastating secrets are revealed.
This post is sponsored by Open Road Media. Thank you for supporting our partners, who make it possible for Murder & Mayhem to continue publishing the mystery stories you love.