Once upon a time, mystery novels were slim and short. They were the sort of books you could stick in your pocket, or purse and read over a few train commutes, bus rides, or an afternoon sitting in front of the fire while rain spattered the windows.
These days novels tend to be bulkier, but a few hard-punching lightweights can still be found. Also important to note is that these days, books on the shorter side are most often referred to as "novellas" to create that distinction.
Here are seven crime novels—each under 150 pages—that you can race through in a single sitting.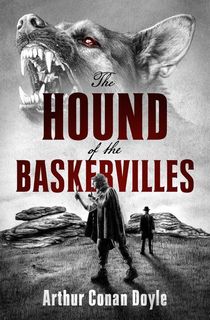 The Hound of the Baskervilles
Sir Arthur was no champion of the pared-down style, but his Sherlock Holmes adventures are always quick to cut to the chase. This classic 1902 novel features a family of wealthy country landowners and a monstrous hellhound. No sooner have Holmes and Watson heard the details of the case than they are racing to fog-wreathed Dartmoor to investigate. They uncover jealousy, avarice, and a fiendish plot, while also finding time to apprehend an escaped felon and—in Watson's case—fall in love. And it's all done and dusted in a little over 140 pages.
The Incredible Theft
In this 1937 novella, Hercule Poirot is called in by the British Government to retrieve the plans of a revolutionary new bomber aircraft that have disappeared during a top-secret meeting. Based on an earlier short story "The Submarine Plan", this knotty mystery from one of the Queens of Crime has all the classic Golden Age of British Detective fiction flourishes—a house party at the country home of a wealthy man, a cast of potential suspects, and brilliant deduction—all wrapped up in a petite package. Rarely issued as a standalone book, you'll find it in collections such as Murder in the Mews.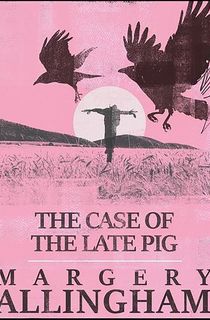 The Case of the Late Pig
Another of the Queens of Crime has a lot of fun in this darkly comic mystery form 1937 featuring her regular sleuth, upper-class Albert Campion. Campion is called in to investigate the violent death of "Pig" Peters, a rotten bully who tormented the detective and all his other classmates at their posh English boarding school. The fact that Peters had supposedly died and been buried five months earlier further complicates the mystery. Soon more bodies are discovered and Campion finds himself on the trail of a madman. Amazingly he identifies and catches him in little over 120 pages.
The Yellow Dog
Simenon claimed to write his Inspector Jules Maigret novels in ten days. That was probably an exaggeration, but the Belgian novelist certainly liked to keep his books to a moderate length, and a few of his stories of empathetic Parisian policeman Maigret run to more than 160 pages.
The Yellow Dog—published in 1931—is slightly shorter even than that. The mystery sees the amiable Maigret staying in a hotel in the French city of Rennes where the attempted murder of a local wine merchant is puzzling detectives. Called in by the Mayor, Maigret investigates at his usual leisurely pace, pausing frequently to have an aperitif, a beer, or a plate of veal stew, but still gets to the bottom of things before 150 pages are up.
A Christmas Homecoming
Perry's series of short Festive mysteries are too good to keep just for the holiday season. All of them are excellent, but this one, set in the 1890s in the snowbound Yorkshire whaling port of Whitby, is a real standout. A troupe of actors gathers at a country house to give a performance of Dracula. A man, apparently unknown to the other guests is brutally murdered. With the house cut off by a blizzard (how often does that happen in mystery fiction?), it's left to amateur 'tec Caroline Fielding to find out who the victim was, why he was killed, and who had the opportunity to do the deed.
The Final Solution
Set in 1944, Pulitzer-prize winner Chabon's brilliant 2004 novella features an 89-year-old retired consulting detective who bears an uncanny resemblance to Sherlock Holmes. Now a passionate bee-keeper, the octogenarian sleuth finds himself called back into action after a chance encounter with a mute Jewish child—a refugee from Nazi Germany—and his talkative pet parrot. The bird rattles off what appear to be serial numbers in German. Is it a secret code? When one of the boy's neighbors is murdered and the parrot disappears, the old man investigates. A satisfying mystery that deals with far bigger themes, Chabon's book is a small masterpiece.
The Catch
Mick Herron's modern espionage novels focus on a group of MI5 agents who have been sent into exile in a rundown London office block, Slough House. The books generally revolve around the activities of grotesque spook genius, Jackson Lamb (played superbly by Gary Oldman in the TV adaptation). Lamb is nowhere to be found in this 105-page tale. Instead, the main protagonist is regular bit-part player John Bachelor, a hapless, lonely, and usually drunk spy who finds himself caught up in a devious scheme involving the press, a member of the British Royal Family, and a dead billionaire sex trafficker. As usual, Herron plays merrily and entertainingly with contemporary British life.