At the center of every great thriller, you'll find a seed of conflict that comes from reality—whether that conflict is political, interpersonal, or social may vary, but it is vital nonetheless. Razorblade Tears, released today, tangles with racism, homophobia, and revenge to craft a tale that will keep mystery and thriller lovers glued to their seats until the last page. In honor of its release, we've gathered a few titles that center social tension in their narratives.
Razorblade Tears
When Isiah and Derek, whose lives as a married couple seemed quiet and safe, are shockingly murdered, their fathers pledge to find who's responsible and bring them to justice. But neither Ike or Buddy Lee were fully comfortable with their sons' sexuality… and Buddy Lee's virulent racism seems in the way of teaming up with Ike. Yet when law enforcement seemingly gives up on solving the case, even those barriers can't stop these fascinating anti-heroes from taking on some of society's worst to find their sons' killers.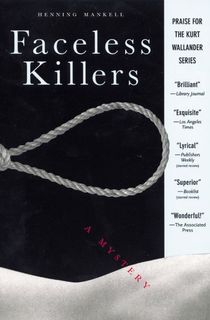 Faceless Killers
In one of Mankell's beloved Wallander novels, Inspector Kurt Wallander is faced with a murder that could set off a wave of xenophobia in a tiny Swedish town. Two locals are savagely beaten and tortured to death, and Wallander's only clue is a single word from the woman before she died: "foreign". Soon, the entire country seems to be watching as Wallander tries to get to the bottom of the crime.
Related: The Man Who Smiled: 13 Thrilling Books by Swedish Author Henning Mankell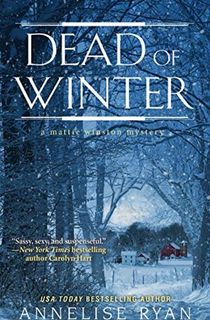 Dead of Winter
When a young girl is brought into the Mattie Winston's local ER, covered in bruises and with signs of IV drug use as well as long-term physical abuse, it's no wonder the social worker on her case immediately suspects human trafficking. The teenager succumbs to her injuries, but not before telling Hildy Schneider that the man who took her has her younger sister still. Death investigator Mattie must rush to unravel the case before another girl is lost forever.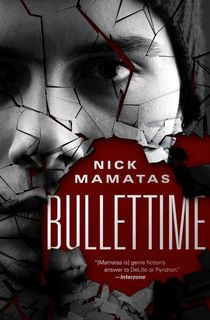 Bullettime
This unique genre-hopping read is only for the truly dark at heart. Dave Holbrook's New Jersey high school is filled with some of the worst of the worst—racism, violence, and non-stop bullying. But when a transfer student arrives, Dave finds himself adrift from his timeline, suddenly experiencing untold lives he could have lived, whether that means dying as a baby or acting out a Columbine-style school shooting.
Related: The Kids Aren't Alright: 9 Young Adult Mystery Books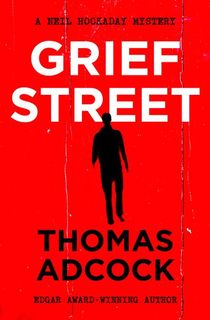 Grief Street
Set in Hell's Kitchen when the neighborhood was still synonymous with urban decay, Grief Street follows an NYPD detective who's confronted by the brutal murder of a rabbi in front of his congregation… then a group slaying of Catholics on Good Friday. Detective Hockaday has never let what's easy get in the way of doing what's right. But can he get to the bottom of the malice that has fueled these murders?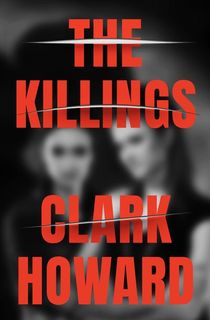 The Killings
When a pair of twins are killed and suspicion falls on a young Black man with intellectual disabilities, LAPD detectives and partners George Cascade and Ed Fenner find themselves at odds over how to proceed. Will they be blinded by their prejudices or can they find the truth behind the heinous slayings?
The Other Black Girl
Nella's gotten used to being the only Black woman in an all-white publishing office, even if she dreams of another woman who looks like her with whom she can share an eye roll or two. But when Hazel-May gets hired as an editorial assistant, Nella finds herself entangled with "the other black girl" in ways she could never imagine—and at odds with the very person she hoped to befriend. Soon, the novel becomes a campy, pulpy ride through Nella and Hazel-May's history… and beyond.
Related: 10 Female Noir and Mystery Writers You Need to Read
Djinn Patrol on the Purple Line
Children have been disappearing in nine-year-old Jai's bustling, sprawling slum neighborhood in India. Jai might be too young to be watching his favorite shows, Police Patrol and Live Crime, at least according to his mother, but he is certainly not too young to try to solve the mystery of the disappearances. Jai and his friends, Pari and Faiz, soon find that something eerier than the djinn they've feared is responsible for the vanishing of their friends—but how can they combat the evils of forces like human trafficking and extreme poverty?
When No One Is Watching
How do you transform the issues facing an ever-changing city into a thriller that'll keep readers on the edges of their seats? If you're Alyssa Cole, you pen an electrifying mystery where the true enemy is gentrification. Told in alternating narratives by Sydney, a Black woman who has returned home to her historically Black Brooklyn neighborhood after a painful divorce, and Theo, one of Sydney's many new white neighbors, When No One is Watching will keep you riveted till the very last page.
This post is sponsored by Flatiron Books. Thank you for supporting our partners, who make it possible for Murder & Mayhem to continue publishing the mystery stories you love.