Widely recognized as the "Dean of Scandinavian Noir," Swedish author Henning Mankell didn't publish his first crime novel, The Faceless Killers (1991), until he was 43 years old. But he got his literary start much earlier, when he dropped out of school at age 16 and went to sea with the merchant marines—a time he characterized as "a romantic Conradian dream of escape" interspersed with periods of hard work and boredom. Mankell considered his formative years at sea his "real university," and by his 20th birthday he had returned to Sweden as a rising young playwright in a traveling theater company.
Mankell claimed that his desire to be a writer originated with his "voracious" childhood reading habit. The son of a lawyer, Mankell moved with his father and sister to the small town of Sveg, Sweden, after his mother left the family when he was one year old. Living above the courthouse where his father served as a district court judge, Mankell read everything he could get his hands on. He found that, with the help of his imagination, he could fill in the gaps left by his missing mother. "I work best when imagination is as valuable as reality," he later said.
Related: 13 Thrilling Nordic Noir Novels
A committed social activist, Mankell participated in the 1968 Paris student uprisings and wrote his first novel, The Stone Blaster (1973), about the Swedish labour movement. The royalties paid for a flight to Guinea-Bissau, a life-changing trip about which he wrote in the New York Times: "I came to Africa with one purpose: I wanted to see the world outside the perspective of European egocentricity. I could have chosen Asia or South America. I ended up in Africa because the plane ticket was cheapest."

Happenstance may have played a part, but Mankell committed to Africa and its people in a way few Westerners ever do. For many years, he divided his time between Sweden and Mozambique, where he founded and ran a local theater company. He was a huge supporter of efforts to fight the AIDS epidemic, and campaigned to raise literacy rates and to rid the continent of unexploded landmines.
Mankell's experiences in Africa also opened his eyes to the faults in Swedish society. He considered the Sweden of his childhood to be a happy society built on the liberal ideals of economic equality and racial tolerance. But by the 1970s and 80s, anti-immigrant sentiment was on the rise and the halls of power were rife with corruption.
Related: Harry Hole and Beyond: 9 Best Jo Nesbø Books

Mankell's desire to expose these issues led to his finest creation: The melancholic, alcoholic, diabetic, junk food-addicted Kurt Wallander, Chief Inspector of the Ystad police department. An opera lover frequently unlucky in love (much like Mankell, who was married four times), Wallander brings a grumpy demeanor and a dogged persistence to his investigations, which frequently start in the small port city on the Swedish coast and expand into global affairs. Mankell's brilliant melding of social justice issues—poverty, racism, political corruption, colonialism, sexism, etc.—and the gritty atmosphere of American police procedurals bridged the gap between the novels of Swedish masters Per Wahlöö and Maj Sjöwall and a younger generation of writers who turned Scandinavian noir into a worldwide phenomenon, including Jussi Adler-Olsen (Denmark), Stieg Larsson (Sweden), and Jo Nesbø (Norway).

Mankell died of cancer at the age of 67. He'd already retired Kurt Wallander, in The Troubled Man (published in Sweden in 2009 and translated into English in 2011), a brilliantly plotted procedural that ties together an elderly couple's disappearance and a Cold War-era espionage mystery. At the end of the novel, Wallander is facing the onset of dementia. It's a fight that his millions of fans all over the world won't get to see him win, but in these 13 thrilling Henning Mankell books, readers can rejoice that Wallander and the author's other crime fighting characters are on the case and fighting for justice.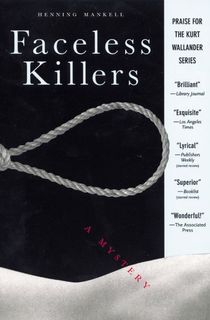 Faceless Killers
With Sweden in the grip of anti-immigrant resentment, police inspector Kurt Wallander hopes to solve the brutal murders of an elderly farming couple before news of the dying woman's last word—"foreign"—gets out. Wallander has another, non-racial angle he wants to investigate, and his ex-wife, recalcitrant daughter, and nightly opera-and-whiskey habit keep him plenty busy as it is. A press leak causes the situation to spiral out of control, however, and the misanthropic detective must draw on every ounce of his resolve to identify the "faceless killers" before his community explodes into violence.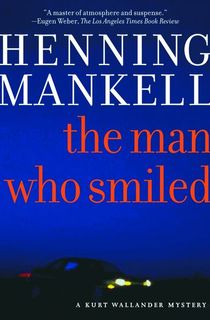 The Man Who Smiled
A year after he killed a man in the line of duty, Wallander returns to Ystad only to hand in his resignation from the police force. But when a friend who'd asked him to look into his father's death is shot and killed, the chief inspector feels compelled to look into the matter. The father, a lawyer, had been run over in the middle of a dark, deserted road. Mankell wants to know: Why was he there in the first place? The search for the answer will lead him to "The Man Who Smiled," a foe as slippery and dangerous as any he's faced.
Related: 9 Must-Read Mysteries and Detective Books from Across the Pond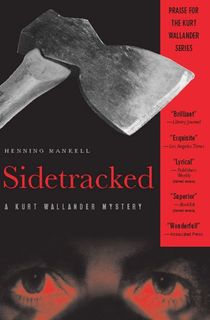 Sidetracked
Someone is murdering the citizens of Ystad—and taking their scalps as a parting gift. The savagery of the attacks combined with a lack of consistency makes Wallander think that "Geronimo"—as the killer is known—is becoming even more dangerously unhinged. Turning to an American profiler for help, the Swedish detective tries to find a pattern and a motive for the slayings. But some crimes are beyond reason; solving them requires more intuition than science. Luckily, Wallander is a man who's always trusted his instincts—no matter how much trouble they've gotten him into.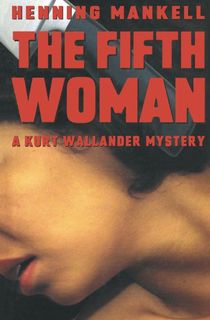 The Fifth Woman
Two brutal deaths in a short span of time. At first glance, all that links the murders is their cruelty—both of the victims were attacked and left to die slow, agonizing deaths. Who would want these seemingly ordinary men to receive such extreme punishment? A photograph provides a clue, as do rumors that an unidentified fifth woman recently died alongside four nuns in an African convent, a crime that was hastily covered up by the local police. While Wallander investigates, the killer prepares to strike again. To put an end to the slayings, the dour detective will have to rethink everything he knows about the psychology of murder.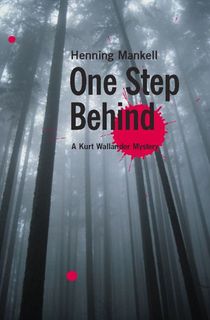 One Step Behind
The tranquility of summer is broken when three college students celebrating Midsummer's Eve are murdered execution-style. Six weeks later, the body of a Ystad policeman is found with his head blown off. Wallander, who's just had a troubling visit with his doctor, thinks the deaths might be connected: when more people are murdered, there's no room left for doubt—a serial killer is on the loose. To find him, the detective inspector will have to play along with the killer's deadly game in the most dangerous case to have ever crossed his desk.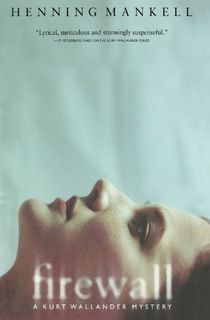 Firewall
The dark side of the Information Age comes to Ystad in this energetic entry in the series. When two middle-class teen girls remorselessly beat and stab a taxi driver to death, Wallander thinks he's seen it all. But then a man standing at an ATM drops dead of a heart attack—and the chief inspector senses that the two deaths are connected. To find the missing links, Wallander has to step into the digital world, a place he knows next to nothing about. But experience tells him that a dangerous game is afoot, and the players won't stop until the entire world is in ruins.
Related: Scotland's Finest: Step Inside the Thrilling World of Tartan Noir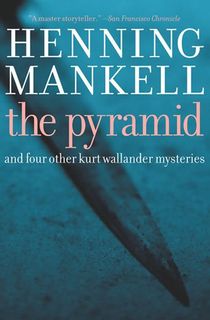 The Pyramid
Five gripping, brilliantly plotted stories trace the arc of Wallander's career from rookie cop to chief inspector. "Wallander's First Case" covers the apparent suicide of a neighbor in 1969. Eighteen years later, the detective is approaching middle-age as his marriage unravels—but personal travails take a backseat to a poisoning death in "The Man on the Beach." In "The Death of the Photographer," a studio photographer has a secret hobby that may or may not be connected to his brutal murder. And in the masterful title novella, set in 1989, Wallander wearily contemplates the mess he's made of his personal life as he seeks to bring a homicidal drug dealer to justice.
The Troubled Man
Anxious that his next trip to the doctor will result in an Alzheimer's diagnosis, 60-year-old Wallander is in a funk. The only thing he has to look forward to is a granddaughter on the way and his daughter's marriage to her longtime boyfriend. But when Linda's 75-year-old future father-in-law disappears on his morning walk, and his wife vanishes soon thereafter, Wallander has a very personal case on his hands. The trail leads back to the height of the Cold War, when Hakan von Enke was a naval officer confronting an "unidentified submarine" off the coast of Sweden. All those years ago, he received orders to stand down—who gave those orders, and why? Someone is willing to kill to keep the answer hidden.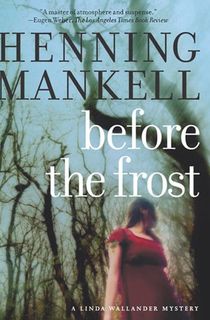 Before the Frost
Linda Wallander has gone from moody teenager to rookie police officer, but that doesn't mean that she and her chief inspector father have suddenly started seeing eye-to-eye. In fact, they get on each other's nerves as much as ever. But when a series of bizarre animal mutilations dovetails with a missing person case involving one of Linda's childhood friends, the two Wallanders will have to work together to solve a crime with roots in a 40-year-old tragedy on another continent.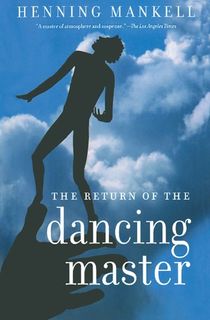 The Return of the Dancing Master
Awaiting radiation treatment for cancer of the tongue, Detective Stefan Lindman should be relaxing on a beach somewhere. Instead, he's investigating the death of a former colleague who was ambushed and killed in his remote farmhouse. It's strange enough that someone would want to murder the retired policeman; stranger still are the bloody footprints that make it appear as if someone had been practicing the tango at the crime scene. Faced with the knottiest puzzle of his career, Lindman follows the clues back to World War II, when the Nazi threat was defeated—but refused to die.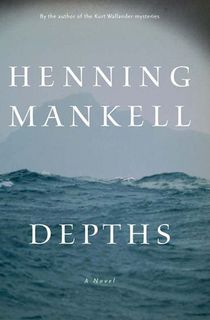 Depths
A darkly compelling portrait of obsession, this standalone psychological thriller unfolds at the outbreak of World War I. Married naval officer Lars Tobiasson-Svartman is on a secret mission to take new depth soundings in the Stockholm archipelago. But when he encounters an emotionally vulnerable widow living in near-total isolation, Svartman finds it impossible to take the true measure of his own dark desires. Soon entangled in a web of deceit, he decides the only way out is to lead a double life, and embarks on a path with devastating consequences.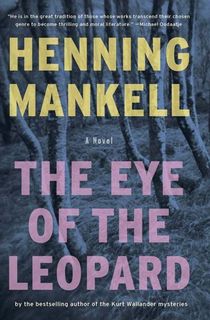 The Eye of the Leopard
This tense and elegantly constructed portrait of one man's journey to Africa—and the terror he finds there—alternates between Sweden in the 1950s and Zambia in the 1970s. Raised by an alcoholic father in a motherless home, Hans Olofson finds respite with fellow outcast Janine. Horribly disfigured in a surgical accident, Janine dreams of doing missionary work in Africa. When she can't make the trip, Hans goes in her place. But instead of the clean slate he hoped to find, he enters a country poised on the knife's edge of civil war. Will he make a difference—or only make things worse?
The Man from Beijing
19 people, many of them elderly, have been massacred in a small village in the north of Sweden. Judge Birgitta Roslin, the granddaughter of two of the victims, is determined to unmask the killer(s). Her first clue is a diary, found at one of the crime scenes, that dates back to the construction of the transcontinental railroad in the U.S. The second clue is the mysterious Chinese man who reserved a room in a local hotel the week of the massacre. On a business trip to Beijing, Roslin befriends the sister of a powerful construction magnate and gathers crucial details of a revenge plot 150 years in the making.
This post is sponsored by Open Road Media. Thank you for supporting our partners, who make it possible for Murder & Mayhem to continue publishing the mystery stories you love.
Featured photo: Alchetron