Just a few chapters into a Thomas Perry book and you'll see why the award-winning author has dominated the thriller scene for decades. Perry's first novel, The Butcher's Boy, won him an Edgar Award in 1983 and kickstarted a distinguished career as an American crime novelist. In 1995, he debuted an eight-book series starring Jane Whitefield, a Seneca woman who helps guide people in trouble into new lives. Vanishing Act, the first Jane Whitefield novel, was named one of the Independent Mystery Booksellers Association's "100 Favorite Mysteries of the Century."
Related: 13 Best Mystery and Thriller Books of 2019
In 2002, Perry's non-series novel Pursuit won a Gumshoe Award, and his 2006 novel Nightlife was a New York Times bestseller. Perry received a Ph.D. in Literature from the University of Rochester and has worked as everything from a weapons mechanic to a commercial fisherman, as well as a TV writer and producer on shows like 21 Jump Street and Star Trek: The Next Generation.
Keep reading to discover our favorite Thomas Perry books, and see for yourself why he's captivated readers the world over.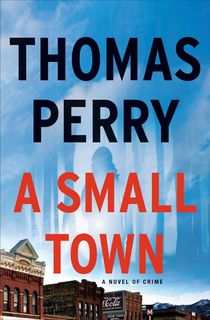 A Small Town
Leah Hawkins is a small-town cop who lost a loved one when 12 inmates pulled off a daring prison break, freeing more than a thousand convicts into her quiet town. Two years later, she's put on sabbatical to learn advanced police techniques—at least, that's what it says on paper. In reality, she's been tasked with tracking down the convicts who planned the escape, and ending their lives.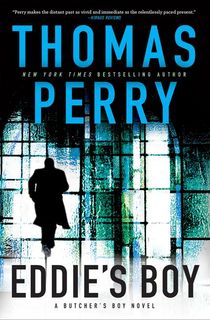 Eddie's Boy
Retired businessman Michael Shaeffer has carved out a nice routine for his family in England, and is enjoying a life of tranquility. As this is a Perry novel, we can guess already that that's not going to last for long. When a casual party at their home turns into a death match at the hands of the mafia, he's thrust, once again, into an adventure of a lifetime. Trouble is, he's running out of lives.
The Butcher's Boy
When a hitman becomes a liability to his employers, it's up to one bright young analyst in the Justice Department to find out the truth about the killer—and those who pull his strings—before something much worse than a contract murder goes down. This thrilling debut novel won an Edgar Award in 1983, and is back in print due to popular demand!
Related: Dead Before Dying: 12 Pulse-Pounding Deon Meyer Books
Vanishing Act
"Thomas Perry keeps pulling fresh ideas and original characters out of thin air," The New York Times Book Review said of this novel introducing Jane Whitefield, Perry's longest-running character. A Native American woman with a knack for helping people in trouble disappear, Jane may have run into more than she bargained for when she meets an ex-cop suspected of embezzling.
Dance for the Dead
A cold-blooded killer is pursuing an eight-year-old boy in this second adventure starring Seneca guide Jane Whitefield, who Entertainment Weekly called "the most arresting protagonist in the '90s thriller arena." Check out this gripping novel of pursuit to see for yourself why The Washington Post Book World declared that "nobody writes a chase better than Perry."
Blood Money
Jane Whitefield has spent her life helping people in trouble disappear—now she's about to perform the same trick on herself, settling into a new life as Carey McKinnon. But her quiet world is interrupted when she's pulled back into the game to help a young girl escape from the mafia. The job intensifies when she finds herself partnered with mafioso Bernie the Elephant to pull off a daring heist: stealing billions in mob money and donating it to charity.
Death Benefits
John Walker's life may not be exciting or glamorous, but his work as a data analyst for a California insurance company promises him a long and successful career—until a former colleague with whom he once had an affair disappears after paying out a very large death benefit. Now, Walker and security consultant Max Stillman are on a cross-country chase to find out the truth—which may come at a higher price than either wants to pay.
Dead Aim
The Los Angeles Times called Thomas Perry "a master of nail-biting suspense" and said that his writing was "as sharp as a sushi knife." He shows it off in Dead Aim, as we watch a man's life unravel after a chance encounter with a mysterious young woman on the beach. Desperate to learn more about this stranger, Robert Mallon hires detective Lydia Marks—but they soon find themselves up against someone who has a deadly revenge plan in store for them.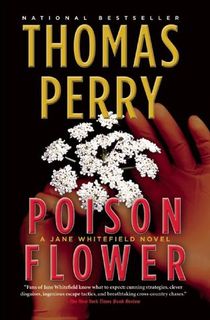 Poison Flower
When James Shelby is unjustly convicted of his wife's murder, Jane Whitefield helps him escape from a heavily guarded criminal court in downtown Los Angeles, only to find herself kidnapped and at the mercy of those who were actually responsible for the murder. Though she manages to escape, she's pursued by both the police and by the killers—not to mention by many of the people she managed to elude over the years. The murderer's row of enemies all bid in a deadly auction to see who gets the right to extract information from her once she's finally captured.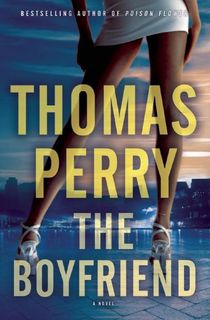 The Boyfriend
Jack Till is a retired homicide detective who plans to live out the remainder of his life taking routine cases as a private investigator—until the parents of a murdered girl ask for his help. The case will draw Till into the secretive world of online escorts, and a plan to trap a killer more deadly than he could have ever imagined—one who has left a long trail of bodies in their wake.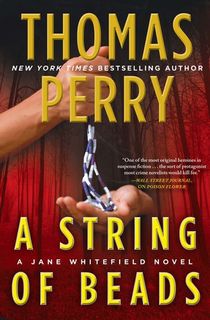 A String of Beads
"Thomas Perry has once again resurrected a remarkable character who seems imbued with a strange immortality and an unusual morality," The Washington Times said of the eighth Jane Whitefield novel, "and he is to be congratulated." A Booklist starred review put it more succinctly, calling A String of Beads "first-rate suspense." Jane has settled into a quiet life in New York when her past comes calling—sending her along a walking trip that she last took when she was 14, and into an adventure so deadly it may be her last.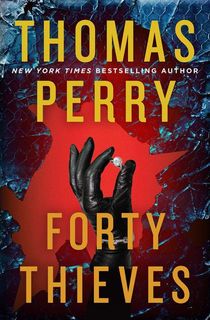 Forty Thieves
A pair of married sleuths cross paths—and wits—with a couple who specializes in murder-for-hire in this action-packed novel that The New York Times called "priceless." When the body of a research scientist is pulled from a storm sewer, husband-and-wife detective team Sid and Ronnie Abel are put on the job. Unfortunately, so are Ed and Nicole Hoyt, a pair of deadly assassins. As the duos circle each other, the plot thickens in this "double-barreled Southern California thriller that moves almost faster than a speeding bullet" (The Wall Street Journal).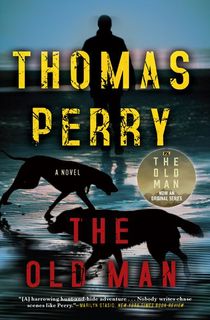 The Old Man
A 60-year-old widower living in Vermont with two big dogs, Dan Chase doesn't seem much different than any other retiree—but he has a secret. Years ago, when he was a young army intelligence officer, he worked a job in Libya that went south. He has been dodging someone who wants him dead ever since. Now, in his golden years, the past has come to collect—with a vengeance.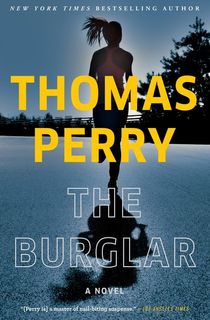 The Burglar
Elle Stowell is a burglar, making her living by breaking into ritzy Bel Air houses and sneaking off with a few valuables. When she breaks into the wrong house and stumbles upon a grisly triple homicide, however, she suddenly finds herself pursued by something much more dangerous than the local police force. With a target on her back, she must use her skills as a burglar to find out the truth about the murder, before she becomes the next victim.
This post is sponsored by Open Road Media. Thank you for supporting our partners, who make it possible for Murder & Mayhem to continue publishing the mystery stories you love.