If you love a pulse-pounding thriller, then Deon Meyer needs to be your next read. Fast-paced and engaging, Meyer's crime fiction and thriller novels have an extra layer of gritty realism thanks to their basis in contemporary social issues affecting his homeland of South Africa. His stories have a universal appeal in spite of their regionalism, and have been translated into more than 20 languages from their original Afrikaans.
Not one to limit himself to a single medium, Meyer has also written screenplays, and several of his books have been optioned for film and television. He is also the creator of the TV series Trackers—adapted from his novel of the same name—which features the investigation of crimes committed in Cape Town, South Africa. Of Meyer's many novels, six star South African detective Benny Griessel, while several others also feature beloved recurring characters.
Meyer's latest release is The Dark Flood, the seventh installment in the Benny Griessel series—and the detective's most high-stakes investigation yet. This gripping thriller just hit shelves in May of 2022. Kirkus Reviews says The Dark Flood is "A fast-moving South African police procedural . . . The plotlines are tightly knitted together, and the story ends with a nifty twist. A well-crafted blend of suspense, culture, and humor. Meyer is terrific." The Dark Flood offers readers on a powerful story with political weight and spotlights the corruption at work in the country.
Steeped in complex issues like corruption and the long-lasting effects of apartheid, Deon Meyer's stories cannot be beaten. Browse The Dark Flood and our other top picks below to discover your new favorite thriller author.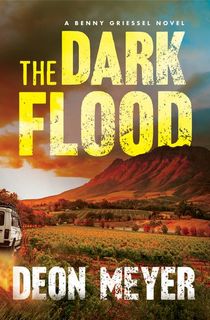 The Dark Flood
Benny Griessel and Vaughn Cupido are assigned to investigate the disappearances of a university student and a computer programmer, but they quickly hit a dead end. Soon though, a series of alarming events alert them to the absence of certain police weapons—a potentially devastating loss. Woven in with Griessel and Cupido's search are the struggles of real estate agent Sandra Steenberg. Due to corruption at the state level, the real estate market has crashed—escalating her family's financial duress. As the book hurtles toward its heart-pounding solution, the ramifications of corruption and greed become impossible to escape.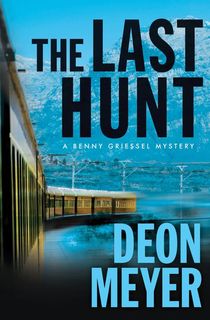 The Last Hunt
In The Last Hunt, Captain Benny Griessel's assignment involves looking into a perplexing cold case. Ex-cop Johnson Johnson seemingly vanished from a luxury train line—and so have the only two people who might know what happened to him. Meanwhile, South African native Daniel Darret has cut ties with his tumultuous past and settled down in Bordeaux, France. But when a familiar face comes knocking, he'll find it hard to refuse one last request...Meyer expertly weaves both storylines together into one thrilling, "superb" read that'll have you hooked on the series (Publishers Weekly, starred review).
Dead Before Dying
First published in Afrikaans as Feniks in 1996, Dead Before Dying was the first of Meyer's novels to be widely translated outside his home country—and it quickly catapulted him into the stratosphere of mystery and thriller writers to watch. In this unflinching novel, three seemingly unconnected killings have all been carried out with an unusual weapon—a German handgun that's more than a century old. What do the three murder victims have in common, and how can Captain Mat Joubert stop the killer before more bodies pile up?
Dead at Daybreak
Meyer's follow-up to Dead Before Dying sees ex-cop Zatopek "Zed" van Heerden tasked with solving an apparently unsolvable crime—one with ties to his own dark past, and which the security services of many countries would rather keep quiet. Released in Afrikaans as Orion, Dead at Daybreak was adapted into a South African TV series of the same name.
Related: 9 South African Thrillers That Will Leave You Reeling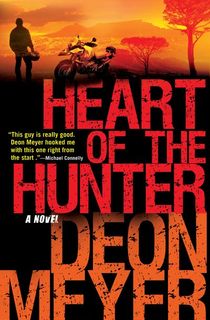 Heart of the Hunter
In a book that has been called "good enough to nip at the heels of Le Carré" by Kirkus Reviews, Meyer introduces us to Thobela "Tiny" Mpayhipheli, a six-foot-five former freedom fighter who has given up a life of violence to raise a family in post-apartheid South Africa. Unfortunately for those who cross him, however, Tiny finds himself dragged back into his old life—and speeding headfirst into danger on a stolen motorcycle—when one of his friends is taken hostage. Meyer injects Heart of the Hunter with elements of his own experiences as head of special projects at BMW and a life spent riding motorcycles through the South African countryside.
Devil's Peak
Devil's Peak (published as Infanta in Afrikaans in 2005) is Deon Meyer's first novel featuring detective Benny Griessel, his most popular character. In this hair-raising first installment, Griessel finds himself going up against a dangerous vigilante backed by public sympathy. From chilling confessions to murders by spear, Devil's Peak weaves an eerie and complex tale that has been called "gripping, shocking, highly recommended" by Literary Review.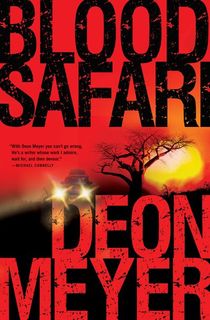 Blood Safari
In his fifth book that has been translated into English, Deon Meyer introduces us to Lemmer, a character he returns to a few years later with the novel Trackers. In Blood Safari, Lemmer joins forces with Emma La Roux, a Cape Town woman whose brother is the prime suspect in a string of murders. There's just one catch: her brother disappeared twenty years ago, and has been presumed dead ever since. The search for the truth will send Emma and Lemmer into a whirlpool of corruption, greed, political tension, and violence.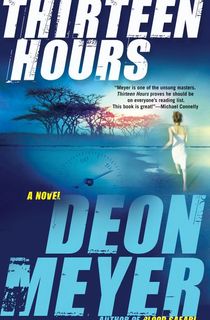 Thirteen Hours
Deon Meyer's second Benny Griessel novel finds the detective 156 days sober—but that 157th day is going to be hell. Griessel has only one day to solve two seemingly unrelated killings in Cape Town and save a missing woman, none of which is going to be easy. See why acclaimed thriller writer Michael Connelly called Deon Meyer "one of the unsung masters."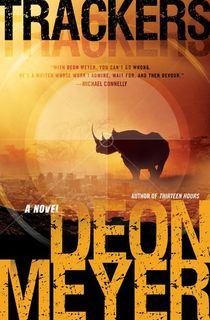 Trackers
Publishers Weekly gave Trackers a starred review and called it a "powerhouse read," while The Sunday Times called it a "riveting crime novel." Deon Meyer reunites us with his character Lemmer, a skilled bodyguard who is tasked with smuggling two rare black rhinos out of Zimbabwe. His mission collides with a missing person case and international espionage in the novel that formed the basis for the forthcoming TV series of the same name.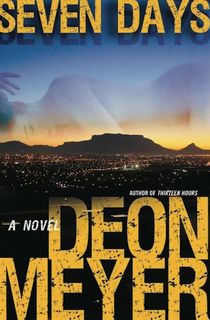 Seven Days
A shooter is targeting Cape Town police officers in Deon Meyer's third Benny Griessel mystery. The only way to stop the shooter is to solve a confounding cold case with no motive, no real evidence, and no leads. As Griessel's colleagues end up in the shooter's sights, he has to put the pieces together as quickly as possible, before he's the next to go.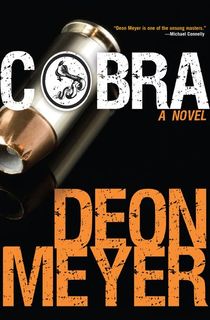 Cobra
A murder has been committed in this novel starring Captain Benny Griessel. The killer is obviously a professional, and his spent shell casings leave behind a deadly clue—each one is engraved with a cobra. Meanwhile, a thief in Cape Town picks the wrong pocket, putting himself in the sights of the killer known as the Cobra, while also discovering a conspiracy of international proportions. All the action builds skillfully to a heart-stopping finale on board the commuter trains of Cape Town's suburbs.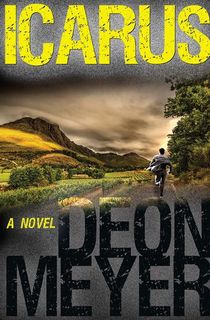 Icarus
Deon Meyer's fifth Benny Griessel novel begins with a plastic-wrapped corpse in the dunes north of Cape Town and builds to tech giants, high-profile affairs, a famous family winery, and much more. The Times of London says that Meyer "has long been hailed as South Africa's greatest crime writer. Icarus places him firmly in the top international league."
Related: 8 Must-Read Crime Thriller Books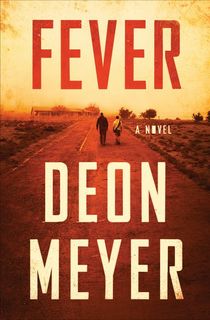 Fever
Breaking from crime and thriller novels—though not from his own fascination with human motives and social complexities—Fever is a post-apocalyptic novel set in a South Africa ravaged by a mysterious virus. Into this new world come Willem Storm and his son Nico, who intend to build a community for survivors. Their best-laid plans will ultimately be tossed and tested by the tempests within the human heart, as well as besieged from without by brigands and biker gangs.
The Woman in the Blue Cloak
A woman comes to South Africa in search of a missing painting by Carel Fabritius, Rembrandt's best student. Soon after, her bleached body is found on a stone wall near the highway. What happened in between is the mystery that Benny Griessel and his partner Vaughn Cupido must solve—and the revelations they unearth will shock even these veteran detectives.
This post is sponsored by Open Road Media. Thank you for supporting our partners, who make it possible for Murder & Mayhem to continue publishing the mystery stories you love.
This post was updated on 5/5/20.