"I do wish we could chat longer, but I'm having an old friend for dinner."
"A boy's best friend is his mother."
Did you know these famous movie quotes were actually inspired by books? They aren't the only ones. Some of the most iconic and popular thrillers got their start on the page before they made their way to the big screen. Below, you'll find 12 chilling books behind your favorite thriller films and series—from action-packed crime novels to mind-bending mysteries that brush up against horror.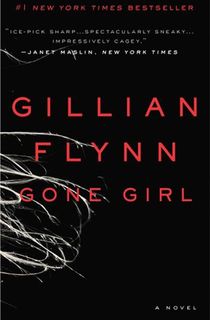 Gone Girl
Gillian Flynn is known for her sharp plots, with multidimensional characters and heart-pounding twists. Gone Girl is no exception. We are first introduced to Nick and Amy Dunne's disintegrating marriage—only to learn that everything we believed to be happening is twisted and what we thought we knew was a lie. In 2014 the film, starring Ben Affleck and Rosamond Pike, brought these characters to life—a tough feat for any adaptation, but especially this one. The film was popular with audiences and critics alike.
Related: The Best Gillian Flynn Books, Ranked
Behind Her Eyes
This is one of those novels which readers should go into knowing as little as possible—the twists, the surprises, the reveals all deserve ample room to unfold organically and with as little outside influence as possible. What we will say: Louise's whole life turns sideways when she begins a love affair with her married boss, David ... while simultaneously developing a deep friendship with his wife, Adele. And that is only the beginning of the complexities of the supernatural thriller. The complicated nature of this narrative makes it extra challenging to convey on screen—yet somehow the Netflix miniseries managed to replicate the same thrills discovered on the page. The 2021 Behind Her Eyes series is incredibly well done and, while staying true to the novel, takes a few creative liberties in order to make the most of the visual medium.
The Girl on the Train
Rachel's life is monotonous, and every day she takes the same train to and from work. Her life is lonely; she's full of regrets for her past choices and aching losses. But then one day, from the train windows ... she witnesses something horrible at one of the houses she passes. She becomes determined to help, and as her determination begins to border on obsession, Rachel finds herself in places she doesn't belong. Made into a film starring Emily Blunt in 2016, this is unreliable narration in peak form.
Related: 8 Books Like The Girl on the Train
Big Little Lies
Someone is dead—but was it murder, an accident, or just parents who made a horrible mistake? When these women meet in their small town, each of them at different crossroads in their own lives—but their stories are about to become recklessly entangled. Adapted in 2017 into a series by HBO and starring Nicole Kidman, Reese Witherspoon, Zoë Kravitz, Shailene Woodley, and Laura Dern, Big Little Lies became an instant, riveting classic.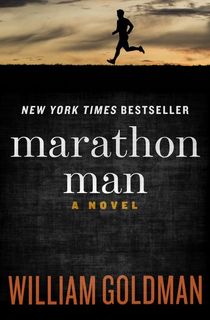 Marathon Man
Tom Levy is thriving. He's a graduate student at Columbia and an aspiring marathon runner. But he can't seem to escape the shadow that his father's suicide cast on his life. His father, who ended his life in the aftermath of accusations during the Red Scare, is the subject of Tom's dissertation. Elsewhere, Tom's older brother, Hank, is working for a secret agency called "The Division" whose mission is to facilitate the sale and transfers of a collection of diamonds owned by Dr. Szell, a Nazi-turned-informant. When their worlds intersect, Tom is in for the fight of his life. From the author of The Princess Bride, this book–and its adaptation–proves that some writers thrive in all types of genres.
The Silence of the Lambs
Hannibal Lecter was once a forensic psychiatrist. Now, he's serving nine consecutive life sentences for a series of cannibalistic murders. Jack Crawford, an FBI agent who heads up profiling division, believes that Lecter could be useful in tracking Buffalo Bill. Buffalo Bill is an elusive serial killer who has been stalking women around the country. Crawford sends Clarice Starling, a trainee at the FBI Academy, to interview Lecter. Lecter has a deep understanding of the killer and his motives–perhaps too deep. As he entices Clarice into a twisted relationship with him, Lecter slowly reveals his insights into Buffalo Bill.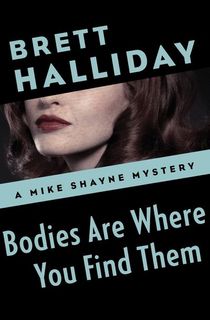 Bodies Are Where You Find Them
Not many people know that Kiss Kiss Bang Bang's twisty plot was adapted from a classic noir pulp by Brett Halliday. Although Shane Black made Bodies Are Where You Find Them thoroughly his own in the 2005 film, this tough-guy detective classic is the perfect afternoon read for any fan of Hammett or Chandler.
Shutter Island
Shutter Island ramps up the tension with a Gothic, bottle setting, pulpy detectives, and the spectre of mental illness hovering around its characters. U.S. Marshal Teddy Daniels and Chuck Aule are sent to the Ashecliffe Hospital, an institution for the criminally insane. One of the patients–a murderer–has disappeared, and the hospital is panicking. Daniels and Aule must find her before she kills again. Even if you've seen the movie, this book is worth a read: It'll leave your skin crawling.
No Country for Old Men
No Country for Old Men was always meant to be a movie. Originally, McCarthy wrote it as a screenplay, but soon realized it would be just as good as a novel. But No Country for Old Men isn't your average Cormac McCarthy book. Set on the border of Texas and Mexico, No Country for Old Men is the story of a drug deal gone bad and its disastrous aftermath. An intense multi-state chase, two dueling hitmen, and a shocking murder make No Country for Old Men one wild ride.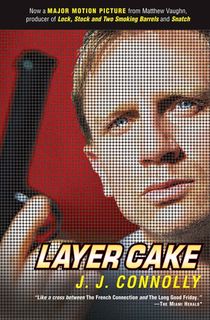 Layer Cake
Welcome to the underbelly of London. Down here, you'll meet everything from dealers and mob bosses to con artists and hitmen. The unnamed narrator, a drug dealer, is only 29 but on the edge of retirement after making millions selling cocaine. His plans are interrupted when he's given a job by one of the most powerful bosses in the cities. The supposedly simple task of locating Charlotte, the daughter of a socialite, soon becomes exceptionally complicated, leaving the narrator to wonder if he'll make out alive, much less to his life of relaxing bliss. Whether you're watching Daniel Craig's chilling performance or firmly inside the narrator's mind as you read along, Layer Cake will take your breath away.
Related: 10 Pulse-Pounding Thrillers Streaming on Amazon Prime
The French Connection
Based on a real 1960s case, The French Connection is one of the best true crime thrillers out there. On a hunch, New York City detectives Eddie Egan and Sonny Grosso begin tailing Patsy Fuca, the nephew of a mob boss. They suspect that he is involved in a powerful and dangerous international drug ring. As the investigation grows, the suspected ring expands to multiple countries. Over 300 investigators work together as they try to stop a shipment of 32 million dollars worth of heroin–but will they trace the ring in time? The film won five Oscars, and the book is just as compelling an experience.
Psycho
Inspired by the true story of Ed Gein, a serial killer and body snatcher, Psycho was an instant hit. Norman Bates never grew out of his mother's grasp. Now a middle-aged man, Norman still lives with his mother, spending his days working at the motel they own. One night, Mary Crane, a beautiful young woman who is on the run after stealing $40,000, arrives at the motel. Soon, Mrs. Bates's jealousy turns to murderous action.
The Bourne Identity
The Bourne Identity, like its protagonist, has had many iterations–from a bestselling novel to a TV movie and finally a blockbuster.The first novel in the Jason Bourne series, The Bourne Identity opens in the Mediterranean Sea. A man is pulled from the water with no memory of who he is or what he was doing. The only hint to his former life is a film negative with information about a bank account in Zurich that has been implanted in his hip. At the bank, he is recognized by the clerk who identifies him as Jason Bourne. Jason then embarks on a journey to uncover the secrets of his past life. As if that weren't challenging enough, he must also evade the mysterious hitman who seems to be on his trail.
Featured still from "Shutter Island" via Paramount Pictures