The National Book Foundation has announced that Walter Mosley will be the recipient of its 2020 Medal for Distinguished Contribution to American Letters. Mosley is the bestselling author of more than 60 books spanning various genres, though his most lasting influence has been in mystery and crime fiction. Mosley's 1990 novel, Devil in a Blue Dress, introduced the world to the beloved sleuth Ezekiel "Easy" Rawlins, inspiring a long-running book series and a movie adaptation starring Denzel Washington.
Throughout his career, Mosley has earned quite a few other accolades, including an Edgar Award, The Mystery Writers of America's Grand Master Award, and an O. Henry Award. Presented to him by two-time National Book Award finalist Edwidge Danticat, the NBF lifetime achievement medal will acknowledge the influence Mosley has had over the span of his career.
"Mosley is undeniably prolific, but what sets his work apart is his examination of both complex issues and intimate realities through the lens of characters in his fiction," Lisa Lucas, Executive Director of the National Book Foundation, announced in a recent statement. "His oeuvre and his lived experience are distinctly part of the American experience."
Related: Trouble Is What I Do: 11 Best Walter Mosley Books
Mosley will be the first Black man to receive the NBF's lifetime achievement medal in its 32-year history. It's not the first barrier he's broken; Mosley has made it a point to explore racial injustice and feature Black male heroes in his crime fiction stories, earning several NAACP Image awards for outstanding fiction in the process.
Walter Mosley is a towering author that every mystery fan should read. Celebrate the author's lifetime achievement award by cracking open one of his gripping narratives below.
Devil in a Blue Dress
This defining novel in Walter Mosley's bestselling Easy Rawlins mystery series was adapted into a TriStar Pictures film of the same name starring Denzel Washington as Easy Rawlins and Don Cheadle as Mouse.
Trouble Is What I Do
Morally ambiguous P.I. Leonid McGill is back—and investigating crimes against society's most downtrodden—in Mosley's latest installment in his beloved detective series.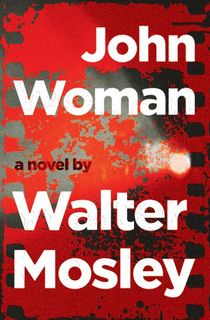 John Woman
Mosley delivers "a taut, riveting, and artfully edgy saga" of one man's self-transformation in this gripping literary thriller (Kirkus Reviews).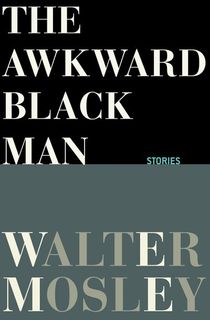 The Awkward Black Man
New release!
Set for publication on September 15, 2020, this collection of short fiction by Mosley showcases the full range of the Edgar Award-winning author's remarkable talent.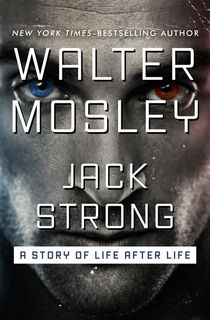 Jack Strong
A man awakes in a Las Vegas hotel room and confronts his destiny in this thrilling sci-fi adventure by "a writer whose work transcends category and qualifies as serious literature" (Time magazine).