Clue has been a board game favorite for decades, and though the franchise has spawned video games, comics, and books, no adaptation has been more successful than the 1985 movie. Called to an ominous mansion by the wealthy Mr. Boddy, six strangers with colorful pseudonyms discover their host has been blackmailing them. With the staff being witnesses to the guests crimes, dinner is a tense affair. But the butler, Wadsworth, aims to flip the script—he supplies the guests with weapons to take their revenge on Mr. Boddy. But when more than one person turns up dead, the evening unravels into a comedically harrowing murder mystery.
Related: 11 Comedy Mystery Movies You Can Stream Tonight
The film is a mystery classic for sure. But where do you go from here when you've rewatched it to the point of exhaustion? Here are our recommendations of great mystery reads to pick up next based on your favorite character from Clue.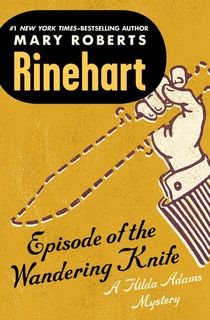 Episode of the Wandering Knife
In Clue, no one delivers a more stand-out performance than master of the stage and screen Tim Curry. Depending on which ending of the film you favor, his character Wadsworth is either an FBI agent or shady blackmailer posing as a butler. Either way, he proves to be a multi-faceted, cunning man who knows how to take control of a room. So why confine him to one story?
Related: America's Agatha Christie: 10 Whodunits by Mary Roberts Rinehart
As an ode to Wadsworth's complex nature, Episode of the Wandering Knife contains three humorous and gripping tales of mystery. In the eponymous first story, a woman hides a murder weapon to keep her son from being implicated in the murder of his wife—but the fateful knife keeps disappearing. In the second tale, The Man Who Hid His Breakfast, Emma was the only person in the house when her mother was strangled to death in her bed, but Inspector Tom Brent insists on her innocence. And in the final mystery, The Secret, Hilda Adams is sent to investigate a woman in the midst of a potentially dangerous breakdown.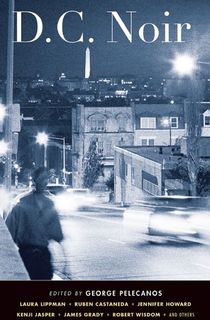 D.C. Noir
Eileen Brennan portrayed the glamorous wife of a U.S. Senator—a senator accused of taking bribes. Despite her enthralling and hysterical dramatics throughout the film, Mrs. Peacock isn't the kind of woman who messes around. In fact, in two of the film's possible endings, she's a killer.
Related: Trust No One: 11 Best Political Thriller Books
To encompass all the grit and darkness of Mrs. Peacock's backstory, check out the riveting mystery short collection D.C. Noir by George Pelecanos. This anthology shows the worst of the worst of the crime world in the nation's capital. With additional stories from authors like James Grady, Norman Kelley, Jennifer Howard, and more, this book will show you a whole new world of authentic crime.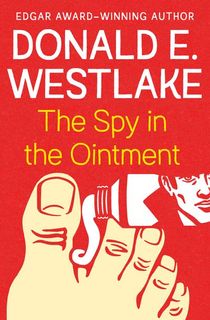 The Spy in the Ointment
For most of his time on screen, Mr. Green—as portrayed by Michael McKean—is a mild-mannered and typical bumbling State Department employee. He's being blackmailed for his closeted homosexuality, a secret which would cost him his job. However, in the third ending (one which is often considered the "true" ending by the film itself and the majority of viewers who tend to favor it), Mr. Green is really an undercover FBI agent, sent to haul the criminals in.
For readers who love Mr. Green for his role as an unexpected hero, The Spy in the Ointment is a must-read. J. Eugene Raxford may be lacking social skills and physical prowess, but that means little to the minor yet vastly consequential typo which frames him as the leader of a violent radical organization. Now the FBI wants him to go undercover amongst terrorists and assassins to ensure global safety.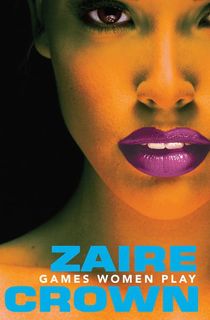 Games Women Play
Lesley Ann Warren's Miss Scarlet is a force to be reckoned with. The operator of an illegal brothel in D.C, Miss Scarlet is another character who's deadly in two of the film's possible endings. Whether killing the cop on her payroll or slaughtering all the witnesses to keep her true business of secrets afloat, she's a woman who knows how to look after her own interests.
Related: 12 Thrilling Mystery Novels with Badass Female Protagonists
In Games Women Play, Tuesday is a 37-year-old woman whose been running a gentleman's club as a front to rob wealthy men. But she and her fellow female business associates are under the thumb of a corrupt cop. With her dangerous debt to a ruthless gun dealer and dissent brewing behind the scenes, Tuesday is ready to get out of the business.
Putting all her hopes in what she sees as her only option, Tuesday goes undercover as the girlfriend of Sebastian Caine, Detroit's legendary crime boss. But her risky play may betray her number one rule: never fall in love.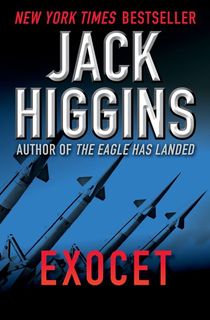 Exocet
Equal parts stubborn and clueless, Colonel Mustard is portrayed in the film by the fantastic Martin Mull. Though presenting himself with a stern stature, Mustard is ultimately revealed to be moralistically lacking—not only for having indulged in the services on offer at Miss Scarlet's brothel, but for having been a war profiteer during World War II. In the film's third ending, he kills the motorist to protect his position at the Pentagon, where he works on a fusion bomb.
Related: The Eagle Has Landed: 13 Riveting Jack Higgins Books
Exocet by Jack Higgins is a thrilling military mystery well-suited for fans of Col. Mustard's shortcomings of both passion and greed. In South America's Falkland Islands in 1982, Argentina makes moves to occupy the land currently under claim of Great Britain. War breaks out over the dispute, but British Intelligence is determined to maintain an advantage.
Agent Gabrielle Legrand is tasked with seducing a high-ranking military official in London's Argentine Embassy. It's a simple mission—until simple turns into real love. It's hard enough when Gabrielle is torn between her heart and her country, but when the Argentines make a final desperate play by forging an agreement with international arms broker Felix Donner for a delivery of deadly French-made Exocet missiles, the devastation exceeds capacity.
The Night in Question
Christopher Lloyd plays the womanizing, disgraced psychiatrist Professor Plum. Now employed by the United Nations' World Health Organization, Plum is no longer in possession of his license after he had a sexual tryst with a married patient. In the third of the film's endings, Plum kills who he thinks is his blackmailer with a candlestick.
Playing into the drama of Plum's murderous and lewd tendencies, The Night in Question is the perfect read for his fans. Paula works as a rideshare driver to try and cover her husband's mounting medical bills. One night, she recognizes the quiet man sitting in her back seat as a world-famous musician. What's more interesting is that his destination isn't to his equally notable wife, but rather another woman waiting to engage in a torrid affair.
Can Paula be blamed for doing what most people in her situation would do? She asks for money to keep quiet, but days later the musician's mistress is murdered. And Paula's knowledge may be the key to finding a killer—or the nail in her own coffin.
Black Widows
The iconic Madeline Kahn portrays Mrs. White, the widow of a nuclear physicist whose death raised a few suspicions. The mysterious disappearance of her illusionist husband doesn't help to quell any of these suspicions, either. In the third ending, Mrs. White kills Yvette for having an affair with her husband—and eventually admits to killing him, too.
Related: Intimate Illusions: Mysteries and Thrillers About Marriages Gone Wrong
If you can't get enough of the black widow drama, how about a whole mystery centered on it? In Cate Quinn's essential domestic thriller, Blake Nelson has built a simple life on a hidden Utah homestead. It was a life he shared with three wives. Rachel was the most obedient and doting, though her past was one she would avoid talking about. Straight out of rehab, Tina was known for being rebellious. But estranged from her Catholic family, the young wife Emily was just naïve and scared.
Blake was the thread that tied these women together. And now they've all become suspects in his murder. Besides fending off the suspicions of the police, the women also fall prey to the suspicions of each other. Who can be trusted? And which rumors bear weight?
These Women
No list of favorites is complete without Yvette, portrayed by the charming Colleen Camp. Formerly employed as a call girl for Miss Scarlet, Yvette found more legitimate—yet still scantily clad—employment as Mr. Boddy's maid. She gets a bit of a raw deal in the film, as she's strangled to death with a rope in the billiard room.
Related: 10 Female Noir and Mystery Writers You Need to Read
Ivy Pochoda's These Women is a captivating mystery that sets out to bring acknowledgement to the women involved in sex work. In South Los Angeles' rapidly changing West Adams area, "these women" work the corners and the clubs. And when violence falls down upon them, people think they got what they deserved.
In this book, five of "these women" are steep in loss and danger. Dorian is aimless in her agony as her daughter's murder goes unsolved. Julianna—better known as the dancer Jujubee—lives life in the fast lane. Marella is a boundary pushing performance artist. Essie is a brilliant vice cop whose eyes have opened to a pattern of crime no one else seems to want to admit. And Anneke has turned away from those around her for far too long. All of them are connected by a dangerous man and his sick and deadly obsession—but they don't know that yet.