Dark and brooding weather produces dark and gloomy thoughts. This is likely why Scandinavia, a region where there are less than six hours of sun a day in winter, is home to some of the greatest noir fiction writers.
Love for 'Scandi crime' runs deep. Whether you've only read Stieg Larsson or you're an expert, these 13 novels will give you the best of both worlds: the cozy feeling of hygge and the most nightmarish misdeeds. Read on for the genre's masterpieces and its best-kept secrets.
Murder in the Dark
Murder in the Dark is a noir masterpiece from classic Danish author Dan Turèll. The Murder Series, which began in 1981 with this novel, takes us on an exhilarating stroll through Copenhagen and tells a compelling crime story. In each book of the series, a nameless reporter for the newspaper Bladet (literally, The Paper) is thrust into a mysterious murder. Turèll's love for his city of Copenhagen—one of the few optimistic elements—is made clear in the saga.
Related: 10 Psychological Suspense Books That'll Keep You Up All Night
Smilla's Sense of Snow
If a character dies in a Nordic Noir novel, you can bet it's not an accident. When Smilla Jaspersen, a lonely woman living in Copenhagen, finds out her six-year-old neighbor died of a fall from a snow-covered roof, she senses foul play. Though the case proves too arduous for the police, a resolute Smilla decides to launch her own investigation into the murder. The caustic, yet convincing, Smilla is undoubtedly one of the most fascinating protagonists in noir fiction. A 1997 movie adaptation is currently available on Netflix as a DVD rental.
Against the Wall (Helsinki Homicide)
Finnish crime novels are one of the lesser-known gems of the world. An exposé of sometimes-mysterious Finland, Against the Wall follows Detective Lieutenant Kari Takamäki as he investigates a dead body found in a Helsinki garage. In order to solve this murder, he and the other detectives may have to break the law. The eighth installment of the Helsinki Homicide series, this was the first translated into English. Perhaps because Against the Wall won the Finnish Crime Novel of the Year in 2009.
Snowblind
It may not seem like things of such a terrible nature could happen in a serene fishing village in Iceland, but in Snowblind, they do: in Reykjavik, a young woman is found lying half-naked and bleeding in the snow while a famous writer falls to his death. Ari Thór Arason is only a novice policeman, and yet, he is brought to the middle of these two intense cases, trapped in his own darkness and that of the investigation.
Related: The Best Mystery and Thriller Book Sales of the Month
The Bat
The Bat was the first of Nesbø's Harry Hole novels. Oslo Inspector Hole is sent to Sydney to simply observe a murder case. Hole, feeling a debt to the murdered 23-year-old Norwegian, finds a way to get himself further involved in the case. When he and his fellow detectives discover that this murder is just the most recent of a chain, they realize the psychopath is still at large. Even the detectives themselves may be in danger.
Where Roses Never Die
This novel is a chilling, thrilling rollercoaster ride: trust us, you won't see the ending coming. When three-year-old Mette Misvær vanishes from outside her home in 1977, neither her community nor the police can discover where she went or who took her. Twenty five years later, Mette's devastated mother decides to enlist the help of private investigator Varg Veum, her last resort. Of course, Veum discovers that there is more to the kidnapping than meets the eye. As disturbing patterns arise, the case takes a turn for the worst.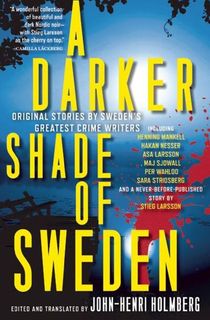 A Darker Shade of Sweden
Can't get enough of Stieg Larsson? If you've devoured the Millennium series, you may want to try this collection. Over a dozen masters of Nordic noir contributed to this volume of suspenseful short stories, including Larsson, Per Wahlöö, and Maj Sjowall. The introduction also includes a history of Scandinavian crime writing and the contributions that these authors have made to the genre. A Darker Shade of Sweden is a great introduction to Nordic noir, as well as a must-read for fans of the genre who have already read the contributing authors' major works of fiction and want more.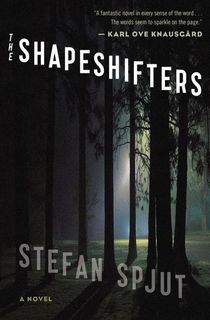 The Shapeshifters
Nordic mythology and crime fiction are woven together in this absorbing book. Ever since her wildlife photographer father captured a picture of a strange creature in the woods, Susso Myrén has been on a mission to prove the existence of stallo. A staple of Laplander legend, stallo are said to be giants that dwell in the ancient forests of Sweden and eat humans. Susso's search for the creatures will take her all over the country and draw her deep into the investigation of two missing children—one a decades-old cold case and the other a recent tragedy.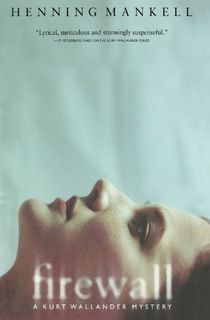 Firewall
In Ystad, Sweden, Inspector Kurt Wallander senses a tenuous connection between a series of violent crimes plaguing the city. When he looks at the evidence more closely, Wallander begins to unravel a plot far more insidious than he could have imagined—involving a group of global anarchists who have hijacked cyberspace. It's up to an isolated department of Swedish detectives to take down a faceless enemy stalking their every move in this gripping police procedural.
The Crow Girl
This quintessential Nordic Noir read is dark and brooding, with a storyline that will pull you all over Stockholm. In a park, detectives uncover the mutilated body of a young boy. When the fussy city police won't provide the resources necessary to solve the immigrant child's murder, things go sour. Detective Superintendent Jeanette Kihlberg and company find even more child corpses who have been tortured in unimaginable ways. Jeanette attempts to learn about the machinations of a killer's mind, with the help of her therapist, to solve the murders.
Related: 8 Crime Noir Books That Will Have You Reaching for Your Trench Coat
Roseanna
Roseanna, first published in 1965, is perhaps the ur-Nordic noir. It set the standard in many ways. For example, the novel begins with the discovery of a dead body in a peculiar locale. In this particular case, the young woman's body, found in a Swedish canal, is unidentifiable—as is the murderer's identity. After Interpol is able to ID the victim as an American tourist, an extensive investigation into the circumstances of her murder begins. Tracking down the suspect proves to be an arduous feat, and the marathon doesn't end after he is caught.
The Dying Detective
Hard-boiled detective Lars Martin Johansson has retired from the police force and moved from Stockholm to the Swedish countryside. When he is hospitalized after a stroke, there isn't much that can keep him going: that is, except for an unsolved murder case whose victim is a nine-year-old girl. Johansson is a Sherlock-like detective, who takes on cases partly for the thrill. He decides to conduct the investigation from his hospital bed. As the case becomes more and more chilling, he realizes that the death he nearly evaded may be approaching quickly after all.
The Girl With the Dragon Tattoo
The recent American hunger for Swedish noir is due almost wholly to The Girl With the Dragon Tattoo and its English translation. The novel, the first in the Millennium series, follows pierced and tattooed hacker Lisbeth Salander as she helps journalist Mikael Blomkvist investigate the four-decade-old murder of a member of one of Sweden's wealthiest families. Larsson's novel has since been adapted into a film in its native Sweden and a David Fincher-directed American version, starring Rooney Mara and Daniel Craig.
Related: 9 Thrilling Mystery Novels with Badass Female Protagonists
Featured still from "The Girl with the Dragon Tattoo" via Yellow Bird