Hoping to find a new read that keeps you on the edge of your seat? As your trusty partner in crime, we've done the sleuthing for you. From gripping thrillers to mysteries by award-winning authors, our investigations have uncovered the best in ebook deals this month. But act fast! They'll be gone before you know it ...
Note: These deals were last updated on 4/1/20. Check back soon to get debriefed on next month's best discounted books.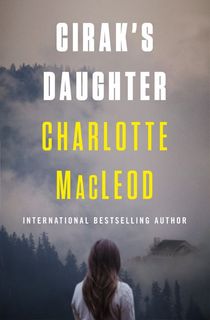 Cirak's Daughter
A young woman investigates the death of her wealthy, estranged father in a small Rhode Island town in this novel by the author of the Peter Shandy Mysteries.
Murder can happen anywhere, even in sleepy Meldrum, Rhode Island. And while the town's old-money families may prefer to sweep such unseemliness under their Oriental rugs, its newest resident can think of nothing else. Nineteen-year-old Jenny Cirak has moved into the house her father, a once-famous movie producer, willed to her. She's also using an assumed name, just like he did when he lived—and died—in Meldrum. But why did he leave a fortune to the child he abandoned . . . and what really killed him?

Hoping to make sense of the father she never knew, Jenny must get to know his neighbors and expose their secrets and feuds. Somewhere among this cast of characters, which includes a retired corporate accountant from Baltimore who shows up on her doorstep with a clue, is a person who knows the truth—and will do anything to keep Cirak's daughter from uncovering it.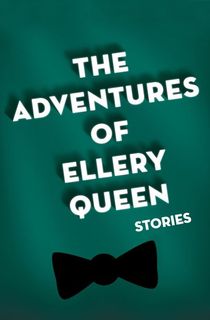 The Adventures of Ellery Queen
In eleven stories, the brilliant sleuth tangles with a book thief, an assassin who targets acrobats, and more . . .
For Ellery Queen, there is no puzzle that reason cannot solve. In his time, he has faced down killers, thugs, and thieves, protected only by the might of his brain—and the odd bit of timely intervention by his father, a burly New York police inspector. But when a university professor asks Queen to teach a class, the detective finds there are people whom reason cannot touch: college students. Queen's adventure on campus is only the first of this incomparable collection of short mysteries. In these pages, he tangles with a violent book thief, an assassin who targets acrobats, and New York's only cleanly shaven bearded lady. Criminals everywhere fear him, whether they work in mansions or back alleys. No mystery is too difficult for the man with the golden brain.
Related: Briarpatch Is the Captivating New Mystery Show You Didn't Know You Needed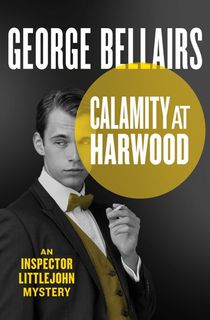 Calamity at Harwood
To solve a murder case, Thomas Littlejohn contends with ghosts, Nazis, and crooked real estate speculators
Known across London as one of the premier slumlords of the East End, Solomon Burt has never fallen in love with a property the way he has with Harwood, a faded manor house halfway between London and the sea. When the owner refuses to sell, Burt uses every trick he knows to buy the house out from under the man and convert it into apartments. Now Burt owns the property lock, stock, and barrel—but he will have to share it with the ghosts.
When Burt is found murdered, the tenants fear a ghost might be responsible. Detective-Inspector Littlejohn is called down from London to solve the case and restore reason. But what he find lurking in the back corners of Harwood is far more dangerous than a poltergeist.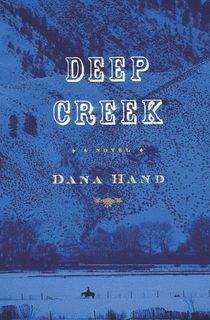 Deep Creek
One of the Washington Post's Best Novels of the Year: A "fascinating" tale of murder in 1880s Idaho, based on real historical events (The Daily Beast).
Idaho Territory, June 1887. A small-town judge takes his young daughter fishing, and she catches a man. Another body surfaces, then another. The final toll: over thirty Chinese gold miners brutally murdered. Their San Francisco employer hires Idaho lawman Joe Vincent to solve the case.

Soon he journeys up the wild Snake River with Lee Loi, an ambitious young company investigator, and Grace Sundown, a métis mountain guide with too many secrets. As they track the killers across the Pacific Northwest, through haunted canyons and city streets, each must put aside lies and old grievances to survive a quest that will change them forever.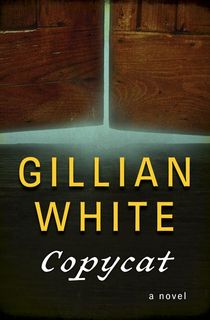 Copycat
An unhealthy friendship takes a sinister turn in this psychological suspense novel perfect for fans of Gillian Flynn's Gone Girl.
Martha and Jennie live next door to each other in a small suburban neighborhood. Martha is everything Jennie isn't—attractive, outgoing, and popular, with a handsome husband and perfect children. So Jennie is honored when Martha befriends her, even if—behind Jennie's back—Martha can barely tolerate the clingy and friendless Jennie. But when Jennie starts gaining confidence and succeeding in love and work, Martha's life begins to come apart at the seams. Gradually, the harmless friendship between the two neighbors evolves into destructive obsession. Jennie will do anything to keep Martha to herself. And Martha has her own reasons for keeping Jennie around . . .
Related: Celebrating the Bestselling and Award-Winning Female Mystery Writers Behind Our Favorite Reads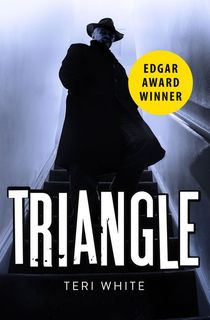 Triangle
In Vietnam, a loner meets a strange man with a knack for murder in this Edgar Award–winning thriller.
Mac finds Johnny Griffith nearly comatose with shell shock, on the edge of a massacre. When the Vietnamese fighters attack, he just stands there waiting to die, until Mac tells him to run. Together they survive the war—Mac risking his life time and again for this strange, sweet kid who barely knows his own name. By the time they return stateside, they're inseparable, joined by a bond that no outsider could understand—and which can only end in tragedy.
When Mac's gambling habit lands him in debt with the mob, he offers them Johnny, whose obedience makes him a perfect contract assassin. Mac plans the hits, and Johnny pulls the trigger, feeling nothing afterward besides an intense craving for strawberry ice cream. But when Mac loses control of his killing machine, Johnny's repressed fury will be unleashed on the world.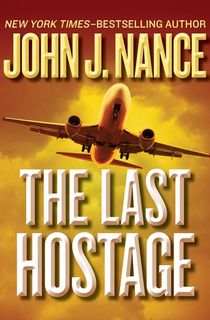 The Last Hostage
An FBI hostage negotiator confronts a commercial pilot who has hijacked his own plane in this spellbinding thriller from New York Times–bestselling author John J. Nance
Airline pilot Ken Wolfe does not rattle easily. But when he learns that Rudolph Bostich is on his flight, his face goes pale. Bostich, the presumptive nominee for US Attorney General, bungled the case against the man who kidnapped and killed Wolfe's daughter. The pilot is prepared to do whatever it takes to get revenge—even setting off a bomb on a plane full of passengers.
Related: Running Scared: 13 Heart-Racing Mysteries by Bestselling Author Lisa Jackson
FBI agent, psychologist, and rookie hostage negotiator Kat Bronsky now has one hundred and thirty lives riding on her every word. As Bronsky speaks with the volatile Wolfe, she realizes she must solve the mystery of an eleven-year-old girl's murder—in a matter of hours—to avert disaster.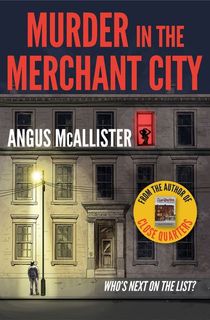 Murder in the Merchant City
In Glasgow, a single mom with a secret life gets caught up in murder: "A gripping whodunit [with] a good measure of comedy" (Scottish Field).

Annette Somerville, a young single mother, earns her living giving men massages—along with a few extra services—at a high-class Glasgow sauna, scrupulously keeping her respectable home life separate from her professional activities. Then, during a series of seemingly unconnected murders in the city, Annette realizes that all the victims have been regular customers.

No one else seems interested, and her boss makes it clear that going to the police will cost Annette her job. But Annette's new boyfriend, a former customer of the sauna, could be the murderer's next victim . . .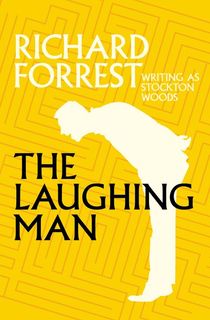 The Laughing Man
An army deserter returns home to see his dying mother—and stumbles into a deadly mystery—in this suspenseful medical thriller.
Under enemy fire in Vietnam, Brian Maston had just one impulse: run. And he ran, all right—out of the war zone, out of the U.S. Army, and all the way to Canada—and now he can never go home. He's spent years in Montreal working as a teacher, publishing a struggling magazine, and nursing a crippling addiction to alcohol when he gets his mother's call. She's dying, with no more than two weeks to live, and there's panic in her voice. But before she can tell him what's wrong, the hospital cuts her off. To get the truth, Brian returns to the United States, risking everything for the sake of his mother.

He barely reaches her before she dies. But soon after he sees her, he finds her dead in her hospital room—and not of natural causes. There's a pillow over her face, and when Brian is discovered holding it, he becomes the prime suspect. As the local police search for a killer and federal agents circle closer, Brian must decide if he should keep running—or stand and fight.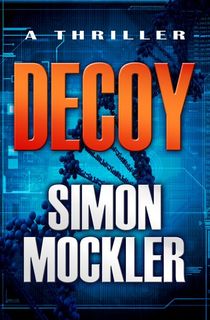 Decoy
A synthetic bioweapon sends one man on a global chase, and a desperate race for survival . . .

On the outskirts of Cambridge, England, a research lab is under attack. The target? A synthetic biological weapon that's been harvested inside the bodies of ten clinical trial patients. One of those patients, Jack Hartman, runs for his life as the others are brutally butchered and left for dead. Inside him is the one remaining device—a cell-based supercomputer that could kill him, or might just save his life.
Related: 13 Mind-Bending Psychological Thriller Books for C.J. Tudor Fans
Flung into a world of international arms dealing, high-tech security companies, and government corruption, Jack begins an epic battle for survival that takes him from the war-torn jungles of the Congo to the backstreets of Paris. On his trail is a rogue MI6 officer intent on silencing him for good—and his estranged father, a troubled former SAS officer once known as the Reaper . . .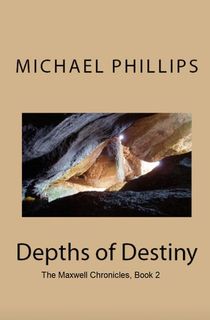 Depths of Destiny
The author of Pinnacles of Power delivers a post-Cold War spy thriller featuring globe-hopping journalist Jackson Maxwell.

The place: A European center of power in the emerging new world order.

The event: An international conference plotting the strategy for evangelism in the post-Cold War era.

Jackson Maxwell, Christian journalist, travels to Berlin intent upon capturing the spirit of this historic gathering. But behind the scenes, a much more crucial chain of events is about to take shape.

As high-tech churchmen plan a big-money conversion of the East, Jackson is suddenly faced with the life-or-death struggle of one solitary Christian. He is Andrassy Galanov, a former KGB spy, whom aspiring leaders of the new order want dead as soon as possible.

When Jackson and leading evangelist Jacob Michaels make the decision to help, they are plunged into a hidden world of political intrigue, phony coups d'état, plans for a one-world currency, and a sinister religious vision for the globe. In their race against time, Jackson and Jacob also run headlong into their most surprising find—the rethinking of the very nature of Christian conversion itself.
This post is sponsored by Open Road Media. Thank you for supporting our partners, who make it possible for Murder & Mayhem to continue publishing the thrilling stories you love.