When you think of mystery novels, your first thought might not go to stories featuring aliens. But the intrigue surrounding these otherworldly entities lends the perfect backdrop for a captivating, thrilling mystery with usually dire stakes for its characters.
Sometimes it's just fun to suspend your disbelief for a bit and indulge a curiosity about aliens: how they look, whether they are threatening or friendly, and what their ultimate intentions are for making the long journey to Earth.
Extraterrestrial plots bring new life into the typical, traditional mystery by including sci-fi elements and mixing them with real-world crime stories with human detectives. When these detectives crack their cases, there's arguably an even deeper sense of satisfaction for readers—as detectives are most likely not simply solving a single investigation but often saving humanity itself from space invaders!
These 10 alien mystery novels are waiting to blow your mind with their out-of-this-world plot twists and interesting characters—both human and Martian included!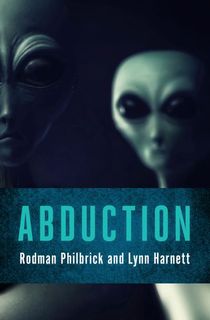 Abduction
One moment Luke Ingram is on his way home, and the next, he is in his room with no recollection of how he got there. Four hours are unaccounted for. Similarly, Mandy Durgin swears she went to bed, but she woke up on her front porch instead. Are these strange hallucinations, or are the two experiencing phenomena that are…alien? Does their unsettling classmate Quentin or the strange blackouts that have been occurring in their neighborhood have something to do with their missing memory? Readers will be captivated as they unravel this exciting YA extraterrestrial mystery case.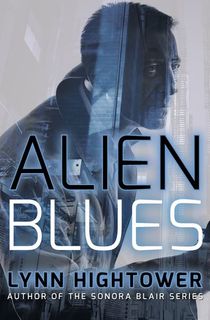 Alien Blues
Saigo City homicide detective David Silver is tasked with finding the callous serial killer, the "Machete Man." Silver and his partner Mel Burnett may have just gotten the break they've been looking for: one of the victims has escaped to tell her harrowing tale, and the killer has left behind a bit of DNA. They feel close to cracking the case when the higher-ups decide to bring a new partner onto the case.
This new Homicide Task Force member, String, just so happens to be a member of the superior extraterrestrial race, the Elaki, and also looks like a stingray and smells of lime. The Elaki have been weaving themselves into the fabric of society by making themselves useful in politics, medicine, and business, so the next natural step is to assist in detective work as well, despite the apprehension of his human partners.
Their paranoia may not be completely baseless when the three determine that this murderer may be a part of a bigger, more threatening, conspiracy including their otherworldly neighbors.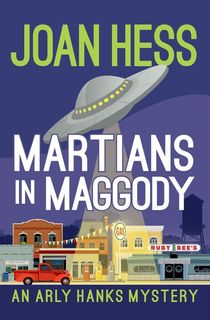 Martians in Maggody
Nothing much ever happens in Maggody, Arkansas. That's why you can't blame the locals for creating their own fun by weaving tales about wolfmen, zombies, and aliens. But one of these make-believe tales is about to come to life after Chief of Police Arly Hanks gets wind of crop circles popping up on Raz Buchanon's cornfields and she learns of a murder in their small town. Wacky and humorous, readers will thoroughly enjoy this cozy paranormal mystery.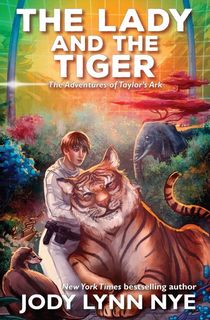 The Lady and the Tiger
It is Dr. Shona Taylor's new mission to travel to Jardindor, a new space colony, and act as the physician to the planet's inhabitants. So she brings along her children and the alien ottle, Chirwl—and looks forward to a peaceful six months on the seemingly ideal planet. Yet perfection never seems to last. Dr. Shona Taylor is in for quite a surprise when she learns about the true intentions of her new hosts and their interest in animals. This new dream job may just become a living nightmare.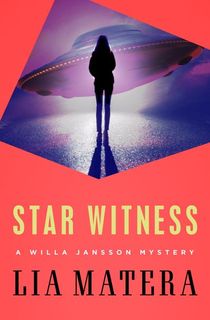 Star Witness
Relaxing on a beautiful beach in Mexico for a much-needed vacation is the only thing on San Francisco attorney Willa Jansson's mind when she receives a call from a friend needing her expertise. Willa has no choice but to head to Santa Cruz to hear about the details of a head-scratching mystery. At first, it appears like an unfortunate vehicular manslaughter hit-and-run case, but as the specifics of the case unfold, the mystery becomes even more mind-boggling.
According to Alan Miller, the suspect, his Fiat fell on top of Francis Addenaur's Buick in a field of Brussels sprouts, but the Fiat left no tracks in the field, and Miller believes he was the victim of an alien abduction. Willa never thought she'd be forced to get in touch with UFO experts or use crop circles as evidence for her client, but she's willing to do whatever it takes to find the truth about what really happened that day—and who is truly responsible.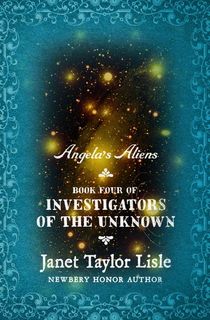 Angela's Aliens
Georgina is excited to welcome her friend Angela back from Mexico. She's been gone for over a year, but Georgina knows her best friend, and whoever this is…is not her close friend. Angela was once short, loud, and creative and now she's tall, gloomy, and distant. Paco and Georgina determine that aliens must be to blame and work together to try to bring back their friend and keep anyone else from succumbing to the aliens' will.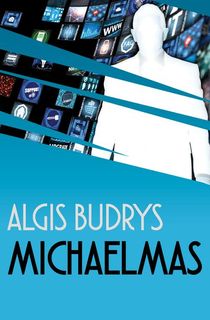 Michaelmas
Laurent Michalemas is one of the wealthiest and most powerful men alive. He has, after all, found a way to maintain world peace with his intelligent computer, Domino. However, after a Swiss doctor miraculously cures an astronaut said to have vaporized in a shuttle explosion, Michaelmas is worried extraterrestrial forces are responsible. And if they are, does that mean his power status is in jeopardy? This thrilling investigation is perfect for science fiction and mystery lovers alike.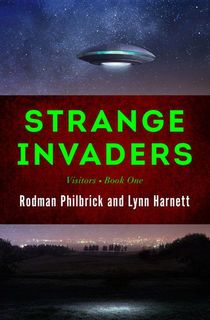 Strange Invaders
Nick and Jessie, two 12-year-old twins, are woken by a loud explosion one night. It's followed by sudden, glowing rain, which makes both of them doubtful that this was a common thunderstorm. Now their parents are acting strange—they are digging holes in the basement, allowing them to eat junk food and neglecting their adult responsibilities. They think that their parents have been taken over by sinister alien invaders, so they enlist their friend Frasier to help figure out why the aliens have chosen to target the adults in their community and what the aliens' ultimate mission is. It's up to the younger population to save the town!
Close Encounters of the Curd Kind: A Doyle Cozy Mystery
The owner of the best UFO-themed B&B in the Sierras, Susan Witsend, is doing her absolute best to not get involved in investigating another murder case. But when her neighbor is murdered, she finds it extremely difficult to stay out of her small-town sheriff's way. When the victim's daughter, Clare, asks for help since she's been experiencing memory loss, Susan decides this is the perfect way to involve herself in the case without technically involving herself in the case. Susan's help seems to be becoming more necessary by the day as many people are beginning to experience weird UFO incidents: bright lights in the sky, sightings of little green men, and vanishing cows! This witty novel with a quirky cast will have you chuckling as the mystery unfolds.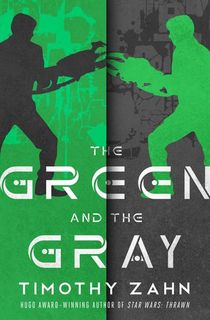 The Green and the Gray
For 75 years, the Greens and the Grays, two warring alien races, have been cohabitating on Earth, believing that the other has been destroyed. To their dismay, they discover that the enemy has yet to be annihilated—a wrong they must make right immediately. But to avoid a war, the two groups decide that a sacrifice will be made instead. Yet when the child that was to be used in the ritual is kidnapped and is left in the care of a human couple, whose constant bickering has created a far from happy household, the two must put aside their differences to protect this young girl while learning about her mysterious past. This sci-fi mystery set in New York is chock full of interesting characters and intricate world-building that will engage readers from beginning to end.
Featured photo: Aperture Vintage / Unsplash