Andre Norton has always been a woman of endless talents. Her writing transcends genre as she calls herself an "old-fashioned storyteller." From her work in science fiction and fantasy to historical fiction and romance, Norton's novels are made for anyone and everyone.
Some of Norton's most renowned work is in her science fiction novels. She brilliantly intertwines mysteries and thrills with a fantastical world beyond planet Earth. The beauty of her stories is that each one is completely unique and offers a new thrilling adventure to follow.
Whether you're a diehard Norton fan, or you're looking for a new mystery to investigate in a space setting, look no further than this list to get you started.
Related: 10 Female Noir and Mystery Writers You Need to Read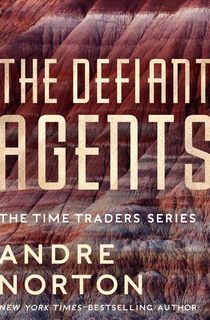 The Defiant Agents
The latest plot by the Western powers to outsmart the Russians is Operation Cochise. Travis Fox and his crew's role in this operation is aboard a ship bound for the planet Topez.
However, when the ship makes a crash landing, Travis knows something is not right. All he has is foggy memories, and when he runs into a band of Russians in the same situation, Fox suspects more foul play.
He begins to think they are all pawns in a larger game. Being watched, controlled, by someone else. The only way to stop their captors is to break free from their mental bonds, which is harder than it seems.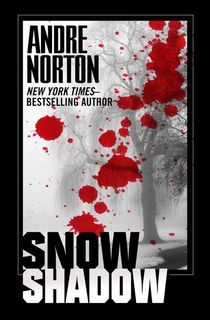 Snow Shadow
To Erica Jansen, Preston Donner is a charming and brilliant man who is able to take her far, far away from her past. And when Preston invites her to his family home at the Abbey, life can't seem to get any better.
Upon her arrival at the Abbey, things go awry. From heated arguments Erica can't avoid to mysterious murders, there appears to be no escape. To top it all off, a man from Erica's past reemerges with a vengeance and engulfs her in terror.
Related: 8 Heart-Racing Mystery Romance Books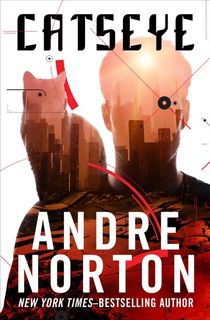 Catseye
Norton's first book in her Dipple series, Catseye follows the story of Troy Horan, a day laborer working in an interplanetary pet shop. After his home planet was turned into a military outpost, Troy was relocated to the planet of Korwar. On the planet Korwar, Troy lives in the Dipple, a restricted and heavily monitored area for sub citizens.
When a mysterious murder forces Troy to flee with his animal companions into the Wild, he begins to uncover Korwar's most deadly secret.
With no one to trust and an entire government on the brink of collapse, Troy has one last chance at reaching freedom or none of them may survive.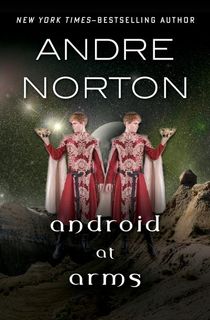 Android at Arms
In a barren wasteland, a man awakens from a frozen state. All he knows is his name: Andas Kastor, Imperial Prince of Inyanga. Instead of being in his luxurious palace, however, Andas finds himself locked away in exile.
Here he finds five other survivors also of nobility struggling with the same situation. Were they kidnapped and held in mind-lock? Are evil doppelgängers sitting in their places on their thrones?
After a dangerous escape, Andas returns to Inyanga only to find decades have passed and someone new sits on his throne. Now Andas faces both internal and external enemies as he fights to discover his real identity and the truth of what happened to him.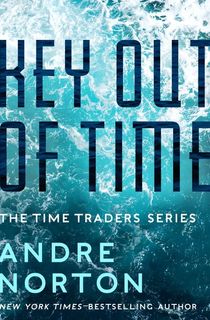 Key Out of Time
Time traveler agents Ross Murdock and Gordon Ashe accompany a group of settlers to the planet of Hawaika. The planet is populated by descendants of Earth's Polynesia, but what first seems like paradise quickly begins to reveal disturbing signs of previous inhabitants who mysteriously vanished.
Murdock and Ashe, along with a local girl named Karara, travel to the past in hopes of discovering whether the disappearance is related to an alien race called the Baldies.
A violent storm leaves the trio stranded in past Hawaika where their suspicions are confirmed. Murdock, Ashe, and Karara must now figure out how to stop the Baldies and fix history before it's too late.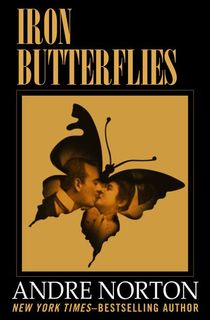 Iron Butterflies
Amelia Harrach has lived her entire life with a name cloaked in scandal. People say her grandmother's marriage to a captive Hessian officer was fake and that her father was a bastard.
However, when news arrives that her grandfather is alive and ready to face Amelia and her legitimacy, she never expected it would also mean he is ready to make her an heiress to a great fortune in Germany.
Amelia's journey through her past and true identity quickly turns evil as she is trapped in a world of drugs, terror, and pain. The truth may hurt, but it is the only thing that can also set her free.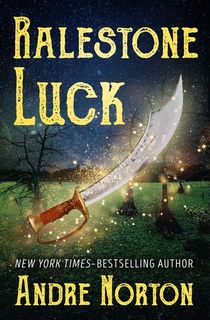 Ralestone Luck
Rickey Ralestone and her two brothers, Rupert and Val, return to their ancestral home in the Louisiana Bayou country. "Pirate's Haven" was built in the eighteenth century and has stood witness to some of the most unbelievable stories of the Ralestones' past.
Upon arrival, the trio begin to uncover the home's secrets. From hidden rooms and underground passageways, Ricky, Rupert, and Val begin to piece together the puzzle.
Facing an imposter attempting to steal the property and a mysterious swamp boy, a series of thrilling events will bring back the "Ralestone Luck" they've been missing.
Related: 9 Underrated Thriller Books