Gilliam Flynn is known for writing dark and twisted thrillers. Her narrators are unreliable, her plots are psychological puzzles, and her characters are complicated—all in the best ways. Here are nine authors who write propulsive novels that will keep you turning the pages long into the night.
The Girl on the Train
In the aftermath of a divorce she didn't want, Rachel imagines a perfect life lived by a perfect couple in the perfect house as her commuter train passes by every day. She calls them "Jess and Jason", and their life is everything she ever dreamed hers could be. But when Jess goes missing, Rachel believes she saw something from the train. And insists on getting involved. Filled with messy characters living messy lives, The Girl on the Train gives readers an obsessive mystery through the eyes of an extremely unreliable narrator.
Related: 8 Books Like The Girl on the Train
Luckiest Girl Alive
Ani lives the perfect life. And it's all a lie. After a traumatic and humiliating experience in high school forced her to reinvent herself, she finally has everything she's ever wanted. But the secret of what happened threatens to dismantle everything. Luckiest Girl Alive combines the unlikeable attributes of Nick Dunne with the methodical and unapologetic Amy Dunne. It's a shocking, twisted journey into having it all and the lengths people go to keep it.
Related: Intimate Illusions: Mysteries and Thrillers About Marriages Gone Wrong
Black Water Rising
Jay Porter has secrets. And he's fine keeping them locked tight even if they're keeping him from having the law career of his dreams. But when he saves a drowning woman, she pulls him into a deadly murder investigation that could cost him everything. Locke brings 1981 Houston to vivid, atmospheric life in every detail of this intense book. Black Water Rising is steeped in racial and political conflict with a tightly paced narrative that holds its secrets until the very end.
Related: 10 Female Noir and Mystery Writers You Need to Read
The Silence of the Lambs
Clarice Starling is a talented but naïve FBI trainee. She's tasked with interviewing Dr. Hannibal Lecter, a deadly smart psychopath locked away in a facility for the criminally insane. Dr. Lecter may have knowledge that would help capture a serial killer. But to get Dr. Lecter's secrets, Clarice has to reveal her own. In the ultimate cat-and-mouse thriller, Clarice and Dr. Lecter engage in an escalating quid pro quo with shocking psychological ramifications. Hannibal Lecter is one of the most compelling and fascinating villains in literature. But it's Clarice's willingness to be vulnerable that makes The Silence of the Lambs truly terrifying.
You
When Guinevere Beck walks into Joe Goldberg's bookstore, he believes it's fate. That's why he Googles the name on her credit card. He discovers she's the only Guinevere Beck in New York City and puts everything on social media. Joe manages to invisibly take control of her life, moving from stalker to boyfriend, doing anything he can to keep them together. Even murder. Most thrillers have a villain, but rarely is it the main character. Through a distressingly astute narrative, YOU shows us how terrifyingly exposed our modern lives are and how easily we can be exploited.
Related: Mysteries and Thrillers We Can't Wait to Read this Spring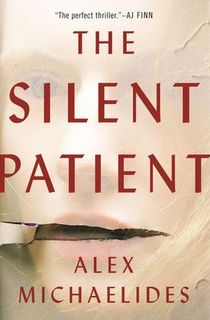 The Silent Patient
Alicia Berenson has it all. Until she shoots her husband in the face and never speaks another word. She's taken to a secure forensic unit, where criminal psychotherapist Theo Faber is determined to get her to talk and discover her motive in shooting her husband. But as he works with her, Theo's motivations blur and his search for the truth threatens to consume him. Alternating between Alicia and Theo, The Silent Patient takes readers on a psychological journey of love and revenge. It's impossible to track who is reliable, what anyone's actual motivations are, and if everyone or no one is telling the truth.
Local Woman Missing
Shortly after a woman goes missing, a mother and her six-year-old daughter also disappear just blocks away. With more questions than clues, the case goes cold. Until the daughter comes back eleven years later. Her brother Leo grew up with her absence. But he doesn't trust this girl who could be his sister. Shifting between three different timelines and four characters, Local Woman Missing weaves a tense narrative towards an explosive end.
Related: 12 Domestic Thrillers That Make You Read Between the Lies
The Wife Between Us
The Wife Between Us is a book of assumptions. It's pretty straightforward about this, including the menacing "Assume nothing" on the cover. This is a book about two women connected through one man. One is a jealous ex-wife and one is the young replacement. Or are they? Filled with mind-blowing twists and turns that simply don't stop, the truth is hidden inside the lies. Half the fun isn't trying to figure out what's actually happening, it's simply hanging on until the end of the ride.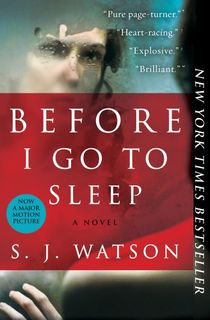 Before I Go To Sleep
Christine wakes up next to a man she doesn't recognize and has aged twenty years overnight. The man is Ben, her husband, and every morning he explains she was in an accident that took away her ability to form new memories. Every day, Christine has to piece together her life and try to understand her past. But can she trust what she's being told? A mind-bending thriller with plenty of twists and turns throughout the narration. Christine doesn't mean to be an unreliable narrator, but with no memories to work with, anything could be true. Watson takes full advantage of this shaky uncertainty with stunning results.
Related: Shifty Eyes: 9 Mysteries Told From Multiple Points-of-View