Much to the delight of amateur sleuths, there's a treasure trove of fantastic distractions to be found via streaming television. Some of our favorite shows to watch are British mystery series along the lines of Sherlock or Father Brown, both of which are handily available on Amazon Prime. We could all use a good excuse to mentally travel from our living rooms via the adventures of the beloved characters found in season after season of a lively mystery series.
Looking to unwind with one yourself? This list of British mystery series should get you started. What's more, every show featured on our list is based on a celebrated mystery book series. So when you'd like a break from watching, you can crack open a new mystery to read!
Father Brown
Based on the short stories by G. K. Chesterton, Father Brown is a long-running British detective show that's available now on Amazon Prime. Beginning with season one, which debuted on BBC One in 2013, the show follows Father Brown (Mark Williams), a priest at St. Mary's Catholic Church, as he maneuvers around the not too swift local police in order to successfully solve a wide variety of murder cases. Now is the perfect time to catch up on all eight seasons before the ninth one debuts in 2021.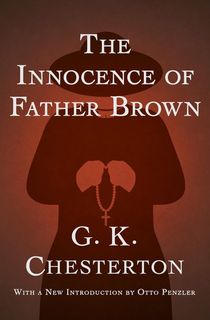 The Innocence of Father Brown
The delightful debut of G. K. Chesterton's most famous literary creation: priest-detective Father Brown.
Agatha Raisin
Head to YouTube TV or Amazon Prime to binge all three seasons of Agatha Raisin. Starring Ashley Jensen in the title role, the show is a comedic take on the mystery genre that follows Agatha Raisin, a former public relations executive, as she moves from London to the village of Carsley and finds herself a suspect in a murder. The first season debuted in 2014 on the Sky1 network, before switching over to Acorn TV for season two. The basis premise and characters are based on the Agatha Raisin book series by M.C. Beaton.
Introducing Agatha Raisin: The Quiche of Death/The Vicious Vet
The first book in M. C. Beaton's bestselling Agatha Raisin mystery series.
Poirot
All 13 seasons of the British mystery drama Poirot can be found on Amazon Prime, which should be more than enough to sustain your mystery cravings for the next couple of months. One of the longest-running, and most highly celebrated mystery shows out there, Poirot debuted on ITV in 1989, and ran until 2013. The show centers around Agatha Christie's detective character Hercule Poirot, who features in dozens of her books, plays, and short stories, and is arguably the writer's most famous creation.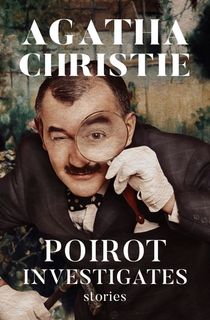 Poirot Investigates
Belgian detective Hercule Poirot and his assistant, Captain Hastings, solve perplexing cases of murder and deceit in this short mystery collection.
Agatha Christie's Marple
In the mood for even more Agatha Christie adventures? Head over to BritBox to binge all six seasons of Agatha Christie's Marple. Loosely based on Christie's spinster-turned-armchair detective character Jane Marple—played by Geraldine McEwan in seasons 1-3, and then Julia McKenzie for the rest of the series—Miss Marple is so much fun to watch, you'll have to pull yourself away from the couch. But let's be real, why would you want to?
Murder at the Vicarage
The first mystery to feature Agatha Christie's cherished amateur sleuth Miss Marple—as a dead body in a clergyman's study proves to the unstoppable investigator that no place is a sanctuary from deadly deeds.
Wallander
A bit darker than our previous picks, but still tons of fun, Wallander stars A-list actor Kenneth Branagh as Swedish police inspector Kurt Wallander. Based on Henning Mankell's novels of the same name, all four seasons of the British adaptation are available on Amazon Prime, and are a great way to insert suspense and intrigue into any average day spent at home. We guarantee that by the very last episode, you'll be sad to say goodbye to Wallander—just as Branagh himself was when the show ended in 2016.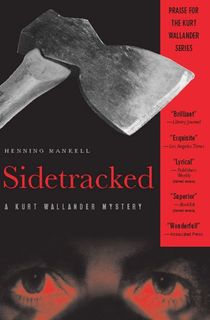 Sidetracked
A demented killer is on the warpath and only Inspector Wallander can stop him in this gripping mystery by Henning Mankell: "Mankell at his best ... If you haven't bought Sidetracked, do so ASAP" (Los Angeles Times Book Review).
Midsomer Murders
Not to be confused with the film Midsommar, which would make your day altogether more terrifying, Midsomer Murders is a detective drama based on Caroline Graham's Chief Inspector Barnaby book series. The show, which debuted in 1997 and spans 21 seasons, focuses on Detective Chief Inspector Tom Barnaby, who was played by actor John Nettles through season 13. In season 14, the show's focus shifted to Tom Barnaby's cousin, John Barnaby, played by Neil Dudgeon. Midsomer Murders is available for streaming on Amazon Prime. Warning: Uncontrollable binge-watching of this charming series may have you speaking in a British accent without even realizing you're doing it.
The Killings at Badger's Drift
Set in a seemingly picture-perfect English village, this marks the debut of Detective Chief Inspector Barnaby and his keen insight into what makes people tick.
Cadfael
A show about a monk who solves medieval mysteries could go a lot of places, and Cadfael most assuredly does. Based on the popular Ellis Peters book series, The Cadfael Chronicles, this show debuted in 1994 and wrapped in 1998, which gives it a grainy, vintage feel perfect for cozy days on the couch. Brother Cadfael, played by English actor Derek Jacobi, struggles to maintain a holy life while navigating the murderous cobblestoned streets of 12th-century England. Buckle up for a blast to the medieval past with this one, available on Amazon Prime.
Based on the mystery books by Ellis Peters: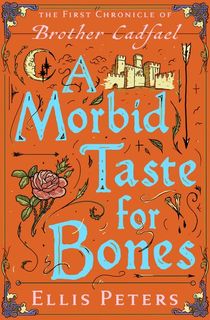 A Morbid Taste for Bones
The "irresistible" and "compelling" first tale in Ellis Peters' historical mystery series featuring a Welsh Benedictine monk in the twelfth century (The Washington Post).
Vera
For the last several decades, crime writer Ann Cleeves has made a reputable name for herself within the mystery genre. Vera, the ten-season British crime drama that has been running on ITV since 2011, brings Cleeves' character Detective Chief Inspector Vera Stanhope to vivid life. What reveals itself to be Vera's most endearing quality is the fact that her past, and her personal life, is less than perfect. Escapism is great, but it's always nice to be able to relate to a character as well, and Vera comes across as comfortably human, even as she's solving complicated crimes. You can catch up with Vera by watching on Amazon Prime.
The Crow Trap
From the New York Times-bestselling and award-winning author Ann Cleeves comes the first in her beloved Vera Stanhope mystery series.
Hamish Macbeth
Constable Hamish Macbeth keeps watch over the fictional Scottish town of Lochdubh in this comedic mystery show. Based loosely on the works of mystery writer M. C. Beaton, Hamish Macbeth aired on BBC1 from 1995 to 1997 and starred Robert Carlyle as the titular character. You may know Carlyle from his role as Begbie in Trainspotting, although his delivery is far more subdued in his role here. Fight crime right along with him by streaming all three seasons of the show on Amazon Prime.
Death of a Gossip
Travel to the Scotland Highlands in this classic Hamish Macbeth cozy mystery from M.C. Beaton, where an unladylike gossip columnist meets a watery demise.
Dirk Gently's Holistic Detective Agency
A wonderful mix of comedic mystery, with some science fiction thrown in for good measure, Dirk Gently's Holistic Detective Agency is only two seasons long and can be sped through with brisk pleasure via Hulu. The show debuted on BBC America in 2016, and had its series finale the following year. Based on Douglas Adams' book series of the same name, it centers on detective Dirk Gently (Samuel Barnett) and his sidekick Todd (Elijah Wood), as they work together using unconventional methods to find similarities in their cases.
Dirk Gently's Holistic Detective Agency
From legendary author Douglas Adams comes a wildly inventive novel of ghosts, time travel, mystery, and a detective's mission to save humanity.
Wire in the Blood
Based on characters created by British crime writer Val McDermid, Wire in the Blood is another fun one that can be found on Amazon Prime. The show takes place in the fictitious West Yorkshire town of Bradfield, where the Major Incident Team of the Bradfield PD hunts down killers by attempting to get a read on their motives and psychological tics with the help of serial profiler Dr. Tony Hill.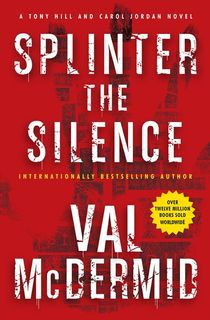 Splinter the Silence
The bestselling "Queen of Crime" Val McDermid "reigns again" when profiler Tony Hill and former DCI Carol Jordan investigate the suspicious deaths of women targeted by Internet trolls (Independent, UK).
Dalziel and Pascoe
Not sick of British mystery shows yet? Good, we're not either. Based on works by Reginald Hill, Dalziel and Pascoe is The Odd Couple of crime shows—only instead of two roommates learning how to work around their very different personalities, it's two detectives. Head to Amazon Prime to watch 11 seasons of Detective Superintendent Andy Dalziel and Detective Inspector Peter Pascoe tripping over themselves in an effort to one-up each other, while simultaneously coming together as a perfectly un-perfect crime-fighting team.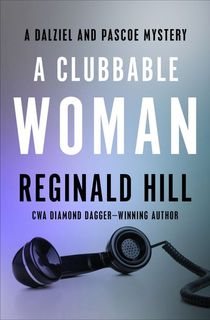 A Clubbable Woman
The first book in Reginald Hill's "outstanding" British police procedural series—the basis for the long-running BBC series featuring the Yorkshire detective duo, Dalziel and Pascoe (The New York Times).
Inspector Morse
Amazon Prime seems to have a surplus of our favorite British mystery series, and Inspector Morse simply must be added to the list of favorites. The show is based on the novels by Colin Dexter and was named the greatest British crime drama of all time by the readers of Radio Times in 2018. John Thaw stars as Detective Chief Inspector Endeavour Morse who, over the course of each 100-minute episode, thoroughly investigates and expertly solves a wide variety of crimes.
Last Bus to Woodstock
Last Bus to Woodstock is the "highly effective ... exceptionally clever" mystery that kicks off Colin Dexter's phenomenally successful Inspector Morse series (Sunday Times).
DCI Banks
Based on characters found within Peter Robinson's Inspector Alan Banks novels, DCI Banks ran from 2010 to 2016 and can be streamed, you guessed it, on Amazon Prime. Hard-nosed Banks pulls no punches when it comes to fighting crime, and he seems to have a way of catching criminals.
Gallows View
The first book in Peter Robinson's acclaimed Inspector Banks mystery series. "A superior detective ... a superior writer" (Denver Post).
Featured still from "Father Brown" via BBC