Lisa Jewell is a household name for thriller lovers, and her work is well-recognized as a repeat New York Times bestseller. In her most well-known novels, Jewell integrates personal, family drama with riveting, thrilling plots in a seamless and impressive style. This keeps readers entertained, invested, and on the edge of their seats. Her latest novel, The Family Remains, is topping bestseller lists—and the number one library hold across the country.
If you're itching to get into thriller dramas or looking for a new author to add to your repertoire, here are a few Lisa Jewell novels for when you don't know quite where to start.
The Family Remains
DCI Samuel Owusu is summoned to the scene of a horrific finding dawn one morning on the Thames coast. When Owusu submits the data for testing, he finds that the bones are related to a cold case that took place thirty years ago and left three individuals dead on the floor of a Chelsea mansion.
The news that Rachel Rimmer's husband, Michael, was discovered murdered in the basement of his French home likewise came as a shock to her. The French police urgently require her to arrive to provide information on Michael and his past despite her strong reluctance to do so because all indications point to an intruder.
Related: Must-Read Mystery and Thriller Authors Like Tana French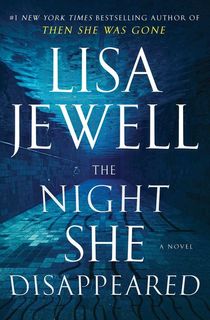 The Night She Disappeared
Tallulah, who is 19 years old, leaves her infant with her mother Kim to go on a date. Kim sees her child leave and waits for her to come back as late evening becomes night. Into early dawn she waits...and waits.
The following morning, Kim calls Tallulah's pals—who inform her they'd seen Tallulah leaving for a party at a home in a neighborhood named Dark Place.
Tallulah never comes back.
The House We Grew Up In
Introducing the Bird clan: they reside in a honey-colored, picture-perfect home in a Cotswolds village. On the grounds are sprawling, neglected gardens.
Meg, who is pragmatic, Beth, who is dreamy, and Rory and Rhys, who have two heads, all go to the local school and eat dinner together every night. Their father is Colin, a lovely, gangly man who still has floppy hair and big glasses that give him an owlish appearance. Beautiful hippy Lorelei, who lives totally in the present, is their mother. And she adds brightness to every second of her kids' lives.
Then She Was Gone
Ellie has been missing for ten years, but Laurel has never stopped looking for her daughter. One day, Floyd—a charming and magnetic stranger—enters a café and completely wins over Laurel. He introduces her to his nine-year-old daughter—and Laurel spends the night at his home before long.
Poppy is young and beautiful, and Laurel is immediately taken aback upon first meeting her. Because Poppy resembles Ellie in every way at that age. And now Laurel is once again plagued by all the unresolved mysteries.
What has become of Ellie?
Who still has unspoken secrets?
Related: 8 Suspenseful Thriller Books We'd Love to See as Movies
Watching You
Melville Heights is one of Bristol, England's loveliest neighborhoods. It's populated with old-money academics, attorneys, and doctors. People aren't horribly killed there in the privacy of their own kitchens. But it's the kind of place where everybody is hiding something. Everyone is keeping an eye on you.
Tom Fitzwilliam, the headmaster responsible for saving the neighborhood school, is adored by all—including Joey Mullen, a new neighbor, who rapidly falls deeply in love with him. Joey believes her crush is a closely-guarded secret, but Tom's prodigious teenage son Freddie—who dreams of joining MI5—excels at people watching and has noticed Joey's strange behavior around his father...
Related: 9 British Mystery Books That Even the Most Dedicated Sleuths Haven't Read