There's nothing more haunting than an unsolved mystery; and something about mysterious disappearances in particular keep us up at night. Whether it's a kidnapping or an intentional disappearance, the unknown never ceases to evoke a sense of fear. These seven fiction books about mysterious disappearances are sure to cause the same kind of dread. From the story of a town plagued by missing teens to that of a mother who is kidnapped and held a stone's throw from her own home, these books are sure to keep you guessing.
The Lost
Teens continue to go missing in the town of Aurora, and when the latest one is Piper and Hazel's classmate, the girls take matters into their own hands and search for her. After leaving a party one night, a group of handsome grad students offer Piper and Hazel a ride home...kidnapping them in the process. They take the pair to a secluded cabin in the woods where Piper and Hazel discover just where the missing girls have been going. But they're not just trapped inside: their kidnappers have designed a series of torture rooms to test them to their limits. No one makes it out of the final room alive, and Piper and Hazel soon realize that their only chance of survival is escape. Natasha Preston's latest chiller will keep you up all night.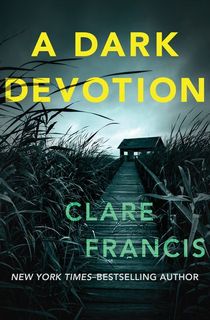 A Dark Devotion
Grace Dearden seemingly lives a perfect life. Admired and adored by her small Norfolk town, everyone is shocked when she disappears into the marshes. But Grace isn't exactly the woman she pretends to be. On the inside, she's selfish...and willing to do whatever it takes to get exactly what she wants. After she goes missing, and the police investigation stalls, her husband Will enlists the help of his childhood friend Alex—a lawyer—to help find her. And as Alex digs deeper into Grace's personal life, she finds a disturbing secret that threatens to destroy the picture-perfect life Grace has worked so hard to build.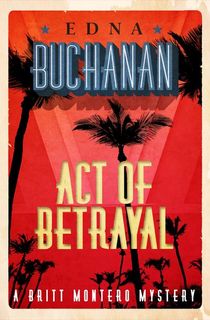 Act of Betrayal
Set in Miami during a time of political turbulence surrounding Cuba and Castro, the fourth book in the Britt Montero mystery series finds Britt investigating the disappearance of teenage boys. A crime reporter, Britt takes on the case when the mother of a missing boy asks for her help...and she finds the disappearance to be eerily similar to another. On top of all this, a Category 5 hurricane is about to hit Miami. Britt must race to uncover the truth surrounding these missing boys, all while dealing with family secrets that refuse to remain buried.
Related: 8 Must-Read Crime Thriller Books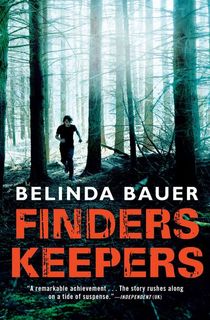 Finders Keepers
In the town of Shipcott, located in Exmoor, England, children are disappearing from their parents' cars—being replaced by a note that reads: "You don't love them." As the summer drags on, and more and more children go missing, the case continues to baffle police. Having dealt with a serial killer who has never been caught just years prior, the town can't seem to catch a break. Though he's trying to get inside the mind of a kidnapper, policeman Jonas Holly is still reeling from the loss of his wife. And though the town has doubts about his ability to solve this case, Jonas might be just the person they need. Though Finders Keepers is the final installment in Belinda Bauer's thrilling Exmoor trilogy, the book can be read as a standalone.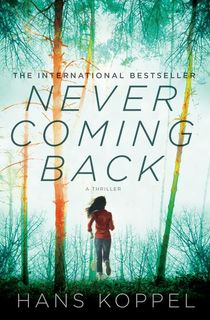 Never Coming Back
This terrifying thriller surrounds Ylva—a wife and mother in Sweden who doesn't come home from work one fateful day. While her husband, Mike, initially thinks she's gone out with friends, he becomes increasingly worried when she still hasn't returned the next day. Mike tries to get the police to help, but in the process becomes a suspect. Little does everyone know, Ylva is still alive—being held captive in a cellar across the street from her own home. But no one can hear her cries as she remains trapped; and worst of all, a camera has been set up so she can watch her family inside their home on her screen...but they can't see her. This terrifying psychological thriller will have you sleeping with the lights on.
Related: 13 Thrilling Nordic Noir Novels
And She Was
Brenna Spector, a missing persons investigator, has a rare disorder that allows her to recall absolutely everything—in detail. But this specific neurological skill didn't start until after she saw her sister step into a strange car and disappear. Now, Brenna uses her skills to solve cases. When Nelson Wentz hires Brenna to solve his wife Carol's murder—a murder in which he's the prime suspect—Brenna realizes that Carol was close to solving the disappearance of Iris Neff, a girl who vanished from a barbecue a decade ago when she was just six years old. Finding disturbing parallels between her own life and Iris Neff's disappearance, Brenna dives into the mystery in the first book in this addictive series.
Force of Nature
The second book in Harper's Aaron Falk thriller series sees the Federal Police investigator confronted with a missing person's case. When five women hike together into the Giralang Ranges of Australia, only four come out. Their hike was supposed to serve as a bonding experience for these co-workers, but instead it's ended in tragedy. None of the women seem to know what happened to the missing hiker, Alice Russell. Alice knew secrets about both her company and the people she worked with, and Falk begins to suspect something more sinister is at play. This follow up to The Dry is incredibly chilling, and will keep you guessing as terrifying secrets and lies begin to unravel.
This post is sponsored by Sourcebooks. Thank you for supporting our partners, who make it possible for Murder & Mayhem to continue publishing the mystery stories you love.