Tana French, the Edgar Award-winning author of the Dublin Murder Squad series, writes weird, dark books. Characters die in her novels, often under mysterious circumstances and in gruesome ways. Other times, people go missing without leaving a trace. However, deaths and disappearances are not what make her novels special. What makes French's work unique is the combination of elements she brings to the table: well-developed characters that reflect the complicated nuances of human behavior, and a gloomy, oppressive atmosphere.
French demonstrates a deep understanding of human psychology in her work and often deals with how shaky, flimsy, and shifting reality can be. The author's latest, The Hunter, will be published on March 5, 2024.
If you like Tana French's masterful writing and her profound understanding of human nature's darker corners, or if the elements discussed above sound like the kind of themes you seek out in your thrilling reads, here are more books like Tana French to check out.
Books like Tana French
The End of Everything
Lizzie Hood and her neighbor Evie Barber, two rambunctious thirteen-year-olds, have an inseparable relationship. They are best friends who exchange swimwear and field hockey sticks and share everything that happened to them. Together they live in the shadow of Evi's charming sister, Dusty. Dusty gets a glimpse of her own teenage horizon exotic and her smart potential. For Lizzie, the Barbers, led by Evie's generous father, are the most perfect place on earth.
The Dark Lake
Sergeant Gemma Woodstock, a rural town murder investigator, was deeply nervous when a high school classmate was found strangled while floating on a lake. Add Rosalin Drian, whose beauty and mystery, as well as her classmates, appealed to Smithson High School, first in Rosalind's college days, and again when she returned to teach her acting. As Gemma becomes obsessed with Rosalind's mysterious life, the story takes turns like Tana French's novels, lending well to fans of her work.
Dear Laura
Every year, on her birthday, Laura receives a letter from a stranger. She claims that this stranger knows the whereabouts of her missing friend Bobby, but there are pitfalls. In exchange for something, he only tells her what he knows ... personally. In this way, a terrible relationship between Laura and her new pen pal begins. Her quest for closure drives her into strange acts of humiliation and harm, but no matter how hard she tries, she cannot escape the demands of her correspondent.
The Killer Next Door
Everybody who lives at 23 Beulah Grove has a secret. Otherwise, they wouldn't have rented a room in a shabby building in southern London for cash. There are no credit checks or leases. It's the place you end up going to when you have no other choice. The six inhabitants mostly protect themselves, but one unbearably hot summer night, a terrible accident drives them into an uneasy alliance. What they don't know is that one of them is a murderer. He has already chosen the next victim and will do anything to keep his secret.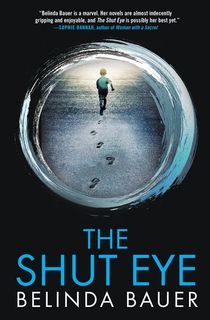 The Shut Eye
The Shut Eye chronicles the struggles of a mother who gets involved with a psychic because she's desperate to find her missing son. Sad and tense, this novel explores what happens to people internally when everything else has failed and desperation has set in. Gloomy and mysterious, this novel has a devastating emotional angle that will undoubtedly satisfy fans of French's work.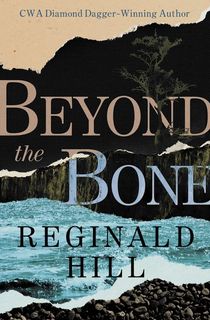 Beyond the Bone
Those who love the way French mixes elements are in for a treat with Hill's work. In Beyond the Bone, a skeleton from Roman times vanishes from an archaeological dig, along with the man in charge of overseeing the project. Simultaneously, a diplomat dies suddenly and a scientist commits suicide. These events take places in different countries and seem to have nothing in common, but they do, and they're linked by a common conspiracy.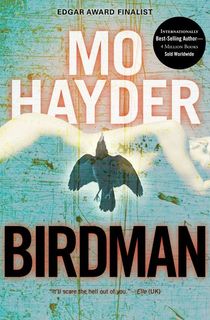 Birdman
Mo Hayder is now a household name, and this book is the perfect place to start with her work. This is where we are introduced to Detective Inspector Jack Caffery. He is called to investigate the brutal murder of a young woman whose mutilated body was discovered in southeast London. As Caffrey investigates, four more victims appear, all female and all murdered in the same ritualistic manner, which is the first indication that there is a dangerous serial killer at work. Dark, brooding, and full of great forensic descriptions, this one will appeal greatly to those who love French's darkest, goriest side.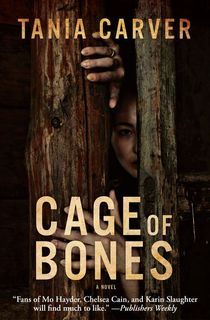 Cage of Bones
Sometimes a book will hook you just with the description, and this is one of them: in a building that's about to be demolished, a gruesome discovery is made in the basement—a cage made of human bones. Within it is something even worse: a feral child. That's just the start of a pulse-pounding read. This one ticks off many of the elements on the French list, but the two main ones are enough to make you want to check out Carver's work: creepiness and a strange mystery to solve.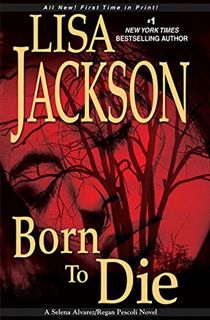 Born To Die
Lisa Jackson takes serial killers, darkness, investigations, obsession, and murders and adds her own brand of romance. If French's books are a bit too brutal or you find yourself craving an occasional reprieve from all the murder, then this is the author for you. Jackson is a prolific writer, and her Alvarez and Pescoli novels have received a lot of buzz. If you read this one and enjoy it, rejoice—there is much more for you to devour!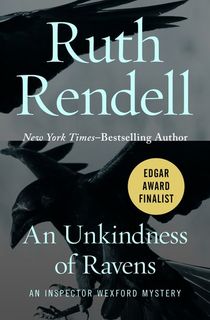 An Unkindness of Ravens
Ruth Rendell, a New York Times bestselling author, is as prolific as Jackson. In fact, this book is part of a series that spans 22 books. It kicks off with an investigation into a husband who apparently ran off with a lover, but it soon morphs into a narrative in which secret lives and secret agendas complicate everything, sending London's Chief Inspector Reg Wexf on a wild chase for the truth.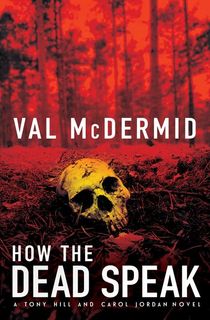 How the Dead Speak
Yet another long-running series, Val McDermid's Tony Hill and Carol Jordan mysteries are never shy about murder, and this one kicks off with a series of unmarked graves that are found on the grounds of an old orphanage. As a bonus, and for those of you who like their mysteries extra dark, the skeletons come from a time in which the orphanage was ruled with an iron fist by nuns. If French's darkness appeals to you, then McDermid should be on your radar.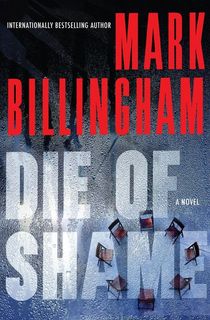 Die of Shame
I mentioned how French gets to the core of human emotions and dwells on how complicated and monstrous some of us can be. Well, Mark Billingham does some of that here as he pulls readers into a world in which even the intentions of a therapy group that's supposed to help people are called into question.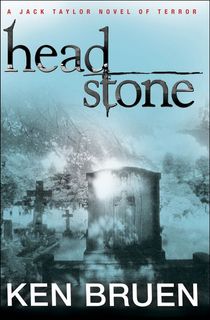 Headstone
What can be said about Ken Bruen that hasn't already been said? The man is a master storyteller with a unique style that almost always delves deep into the darkness at the core of the human heart. Always fast, gripping, hyper-violent, and delivered with a staccato approach that shows the best effects of economy of language, Bruen's work is great, and any book of his is a good place to start.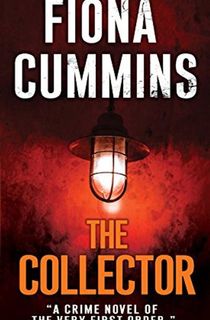 The Collector
If you like series but hate having to wait years and years for all the books to come out, this is for you. The Collector is the sequel to Fiona Cummins' Rattle. French's work is often called psychological suspense, and that's exactly what Cummins delivers here. The story follows a killer who meets his match in a detective who's just as obsessive and smart.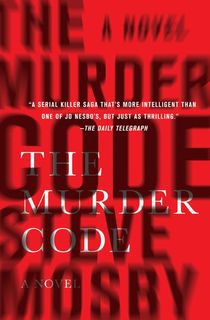 The Murder Code
There's an interesting juxtaposition here; a detective obsessed with patterns and order, and a serial killer obsessed with chaos. This is a fascinating look at the psychology of not only murder, but also of investigation and understanding the underlying motives to kill. The Murder Code echoes some of the recurrent themes in French's work while also being completely original.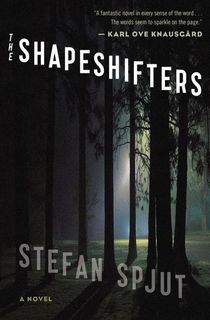 The Shapeshifters
If you like weird fiction, Stefan Spjut is for you. He had a talent for bringing the fantastic into the commonplace without shattering suspension of disbelief. In this story, a child disappears from a cabin in the woods. The boy's mother claims he was taken by giants—and she might be telling the truth.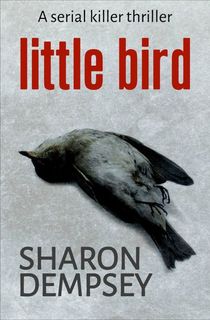 Little Bird
There's a killer out there, targeting young women and leaving behind little mementoes at the crime scenes to taunt the police. And that's just the beginning. Slightly political and focused on the human side of a murder investigation, this novel explores the impact the past can have on a creepy, dark present.
This post is sponsored by Open Road Media. Thank you for supporting our partners, who make it possible for Murder & Mayhem to continue publishing the mystery stories you love.