Nobody wrote psychological thrillers like Patricia Highsmith. The writer, who Graham Greene once called the "poet of apprehension", wrote thrillers with real literary weight, and her superb plots translated well to the screen with the aid of filmmakers and actors as revered as Alfred Hitchcock, Dennis Hopper, and Matt Damon. Add to that Highsmith's pioneering status as an openly gay writer of popular fiction, and you have a legacy that ranks among the all-time greats.
In importance and talent, Highsmith was a literary writer—but in output, as well as popularity, she kept pace with her mass-market peers. Highsmith cranked out more than 20 novels, which makes narrowing down her work tough. Fortunately, we're up to the task. Here are the best Patricia Highsmith books.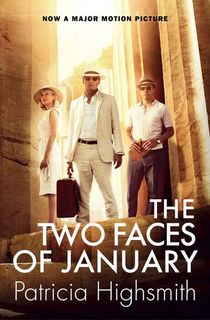 The Two Faces of January
Adapted into a film starring Viggo Mortensen, Kirsten Dunst, and Oscar Isaac, this classic tale of psychological suspense earned Highsmith a CWA Best Foreign Novel Award. Rydal Keener is holed up in his grimy Athens hotel, bored by his life of petty crime. So when he bumps into a distinguished American man named Chester MacFarland hauling a body down the hotel corridor, Rydal happily joins in to help. Then Rydal meets Chester's wife Collete, and like a fly in a spider's web, his entangled relationship with the pair soon becomes irreversible.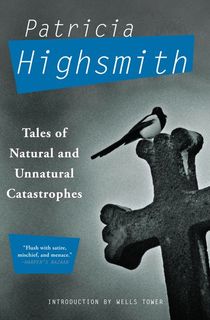 Tales of Natural and Unnatural Catastrophes
While perhaps best known for her novels, Highsmith is also adept at crafting tightly wound short stories of suspense. Tales of Natural and Unnatural Catastrophes, released in 1987, collects ten stories of a world spinning out of control. Shot through with themes of political disorder, religious fanaticism, and environmental decay, the dark collection is more unsettling now than ever before.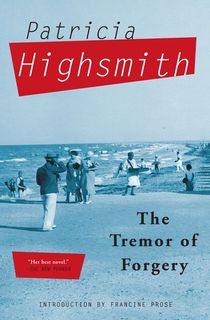 The Tremor of Forgery
Highsmith counted some of the world's foremost writers among her fans, including English novelist Graham Greene. And Greene, among other luminaries, thought that The Tremor of Forgery was the best novel Highsmith ever wrote. The book follows a writer from Greenwich Village on a trip to North Africa, where he is dramatically changed.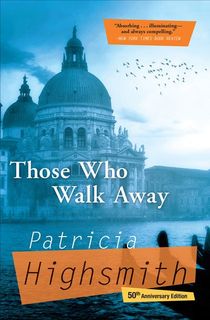 Those Who Walk Away
Heartbreak and vengeance collide in this cat-and-mouse thriller set in the beguiling city of Venice. Wealthy American expat Ray is devastated by the sudden death of his wife Peggy. How could she possibly take her own life? Coleman, Peggy's father, is convinced Ray's to blame. So when the two cross paths one night in Venice, Coleman assaults his son-in-law, and dumps him in the water. Ray survives the attack, igniting a chase through the disorienting maze of narrow streets and canals.
Strangers on a Train
Highsmith's literary debut remains one of her most famous works, and for good reason. This psychological thriller drops a formerly law-abiding architect into a terrifying relationship with a remorseless killer. After a chance meeting on a train, the killer murders the architect's unfaithful wife with the understanding that the two men have agreed to "exchange murders". The architect must then decide what to do: Report the murder at the risk of being thought complicit, or hold up his end of the bargain.
Carol
Highsmith was a rising literary star following the success of Stranger on a Train. But her next manuscript frightened her publisher: The Price of Salt was a lesbian romance, sure to be a magnet for controversy in the 1950s. The publisher of Strangers on a Train refused to even publish The Price of Salt. But Coward-McCann would–if Highsmith used a penname to avoid alienating her suspense fans. Both Highsmith and her publisher feared that the new book would disrupt Highsmith's brand as a thriller writer and risk critical pigeonholing as, in Highsmith's words, a "lesbian-book writer". The novel was finally published under Highsmith's real name in 1990, five years before her death, at which point it was also retitled Carol. While outside of Highsmith's usual genre, it is undoubtedly one of her most important works and inspired one of the most critically-acclaimed movies of 2015.
The Talented Mr. Ripley
Arguably Highsmith's most iconic work, this novel introduces the titular Mr. Tom Ripley, who was destined to become Highsmith's most famous character. Ripley is introduced as a small-time con man, but his "talents" eventually take him beyond that status. Ripley is smart, suave, and more than a bit amoral. The memorable antihero would go on to star in four more Highsmith novels, completing the so-called "Ripliad." Ripley has also been the star of a number of stage and screen adaptations, including one starring Matt Damon, Jude Law, and Gwyneth Paltrow.
Deep Water
In pop thrillers, bad psychopaths are a dime a dozen–there seem to be a lot more writers who want to write about psychopaths than there are writers with an understanding of psychopathy and a talent for representing it on the page. Highsmith's writing is a welcome exception: Nobody wrote psychopaths better. In Deep Water, Highsmith paints a portrait of a murderous psychopath, dwelling on the details and unflinchingly examining the truths of a very real disorder.
Related: 15 Killer Mysteries & Thrillers You Need to Read This Summer
This Sweet Sickness
Another Highsmith classic that deals with psychopathy, This Sweet Sickness introduces the reader to the elaborate fantasies of its psychotic main character. Highsmith's sick character, David Kelsey, invents an entire fantasy life after an imagined betrayal–but his violent reactions take place in the real world. Once again, Highsmith demonstrates her commitment to accuracy in representing psychopaths, as well as her talent for characterizing them in compelling ways.
A Suspension of Mercy
Originally published in the United States under the title The Story-Teller, 1965's A Suspension of Mercy features an American crime writer who, looking for a fresh bout of inspiration, imagines that he has murdered his wife after their (actual) separation and play-acts his way through disposing of the body that doesn't actually exist. It's a big mistake: His freshly estranged wife disappears, and suspicion quickly falls on the protagonist and his make-believe cover-up. The premise might have been silly in the hands of a less talented writer, but Highsmith's novel is clever and claustrophobic.
Ripley Under Ground
Talented Tom Ripley is back in this book, the second of Highsmith's Ripliad. Six years after the events of the first book, Ripley is living in France with an heiress wife. He's still up to no good, of course, conning innocents and even murdering them. This somewhat older Ripley is still smart and suave and is now armed with greater resources and sophistication.
Edith's Diary
Edith's Diary is Highsmith at her creepy best. Though not a conventional crime or suspense story, this novel creates an enduring sense of unease as it juxtaposes a woman's disappointing life with her unhinged diary, which recounts the fantasy life that she wants so badly to be living. Highsmith's talent for giving mentally unstable characters real literary weight is on full display in this work.
This post is sponsored by Open Road Media. Thank you for supporting our partners, who make it possible for Murder & Mayhem to continue publishing the mystery stories you love.
Featured photo: Alchetron