There's something satisfying about solving a puzzle—especially when it's alongside compelling detectives or amateur sleuths. But sometimes, the world of crime fiction is lacking in the romance department...Whether there's sizzling chemistry, a forbidden love, or a toxic relationship, romance always raises the emotional stakes and ads an extra layer of intensity to any mystery or thriller. After all, love can be a powerful secret weapon—but it can also be an enemy more dangerous than a hardened criminal. Keep scrolling to learn about some of the best romances in crime fiction, from detecting husbands and wives to dysfunctional couples with deadly secrets.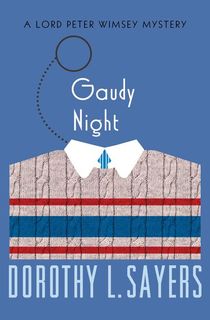 Gaudy Night
Harriet Vane's return to her alma mater has her feeling a mixture of emotions. While she enjoyed academic life in Oxford, she fears her former classmates will want nothing to do with her—after all, she was accused of murdering an ex-lover before Lord Peter Wimsey stepped in. So imagine her surprise when she's given a warm welcome, and imagine her disappoint when she discovers an offensive drawing labelling her as a "dirty murderess"...According to the dean, there's been an outbreak of vandalism and other cruel, anonymous letters on the campus. But when the threats worsen and it seems Harriet may truly be at risk, she has no choice but to call upon the services of her old savior and ardent admirer, Lord Peter Wimsey. Will the investigation bring them closer together, as Wimsey hopes, and to the menace terrorizing Oxford?
Related: 11 Authors Like Agatha Christie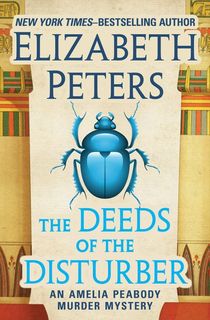 The Deeds of the Disturber
One of our favorite crime-solving couples is the take-no-prisoners Amelia Peabody and her archaeologist mate, Radcliffe Emerson. A well-respected Egyptologist and amateur detective in her own right, Amelia is forever breaking glass ceilings, taking danger head on, and solving cases in exotic locations. This fifth installment sees her come across an especially peculiar mystery—an allegedly cursed mummy residing in the British Museum. Although she's skeptical of any supernatural presence, the death of a night watchman does indicate that a murderer is on the prowl. Between tracking the whereabouts of the museum's masked stalker and dealing with a spoiled niece and nephew, Amelia certainly has her work cut out for her. Thankfully, Radcliffe is always at her side to help her navigate the stormy seas of crime and family drama (even if he doesn't always approve of her meddlesome ways).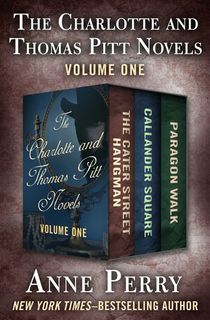 The Charlotte and Thomas Pitt Novels Volume One
Thomas and Charlotte Pitt's love story begins in a posh neighborhood of Victorian England, where Thomas tackles a case involving the murders of several young women. One such lady happens to be employed by Charlotte's upperclass family, the Ellisons. A plucky rebel more interested in learning than needlepoint, Charlotte Ellison is eager to flout convention and help him track down the killer. It's the start of a lifelong partnership in which the pair combines their greatest strengths to put criminals behind bars. While Thomas leads official, by-the-book investigations, Charlotte seeks out gossip in servants' quarters and the parlors of the very wealthy. Chock full of twists and turns—plus a central couple you'll love rooting for—this Anne Perry series the perfect read for tea-sipping historical mystery readers.
Related: 7 Anne Perry Books About Sleuths and Murders of the Past
The Bride Wore Black
She's beautiful, she's alluring—and nobody knows who she is or where she comes from. Nicknamed the black widow, she lures lonesome men and eats them for breakfast...When a lonely middle-aged slob receives a seductive invitation to the theater, he jumps at the chance for romance. It's a mistake that ultimately costs him his life, though he won't be the last person to die by the black widow's manicured hands. Now, a detective must detangle a complex web of intrigue, blood, and unknown motivation that will lead him straight into the clutches of the spider herself.
Run the Risk
Detective Logan Riske will do anything to find the man he believes witnessed his best friend's murder. But to track down the elusive Rowdy Yates, Logan must pose as a construction worker and insert himself in the life of his target's sister, Pepper. He plans to gain her cooperation by any means necessary—he just never imagined she'd grow more beautiful and more suspicious every day.
What Logan doesn't know is that Pepper also dons a disguise: On the run from a murderous club owner, she dresses as a frumpy, oversized spinster to remain as inconspicuous as possible. But even though she's vowed to trust no one, the rising heat between herself and the new "construction worker" next door may just burn down all her walls...
The Maltese Falcon
Sam Spade's latest investigative assignment comes from the gorgeous Miss Wonderley—and it seems like a standard case. Her sister has run off with Floyd Thursby, and she wants Spade to track the lovers down. But when the pursuit leads to the deaths of Thursby and Spade's partner, the San Francisco detective quickly realizes he's in way over his head. Miss Wonderley is actually an adventuress named Brigid O'Shaughnessy who is desperately in need of Spade's protection. Now both the hunter and the hunted, Spade must race to prevent a jewel-encrusted treasure from falling into the wrong hands while keeping himself from falling in love with a woman he knows he shouldn't trust.
Sunburn
Welcome to small town Delaware, where an encounter at a bar blossoms into a steamy summer affair. But Polly and Adam's seemingly ideal romance is actually riddled with damaging secrets: Polly not only has two failed marriages behind her, but a stint in prison, too. Meanwhile, Adam isn't just some stranger who found her by pure coincidence—he's very familiar with Polly's hidden past. Throw in a crooked insurance man with murder on the mind, plus a vengeful husband eager to stake his claim, and you've got sun-soaked, lusty crime novel that's perfect for fans of modern noir.
Related: 10 Killer Mysteries and Thrillers You Need to Read This Summer 2018
Our Kind of Cruelty
Mike Hayes led a dull existence before he met the woman of his dreams, Verity "V Metcalf." Since then, he's done everything he can to make her happy, hoping she'll finally leave her good-for-nothing fiancé.
When Mike receives an invitation to V's upcoming wedding, he believes it's all a clever ploy to initiate another round of "The Crave." A kinky role-playing game they created together, it's the perfect opportunity to win V over, once and for all, and prove he's the only man who can match her passion and intensity. But as Our Kind of Cruelty continues to unfold, it becomes clear that Mike is less of a determined soul mate and more of an obsessive stalker...