There's something about the tension and buildup of a great spy novel that works particularly well on the page. That's not to knock the many great spy movies out there, of course, but when it comes to pacing and creating paranoia, novels have the advantage. Espionage—all-consuming and captivating—seamlessly transmits to each page as it holds inspiration from the rivalries and intrigues of major powers. The development of fascism and communism in the lead up to World War II, the development of the Cold War, and the establishment of modern intelligence agencies are all factors in the creation and fascination of this literary genre.
Related: 13 Cold War Thriller Books for the Spy in All of Us
Are you in search of books about international criminal organizations, global terrorist networks, or some simple sabotage and espionage? The following books are thrilling examples of a finely calibrated espionage tale. These are eighteen of the best spy novels ever written.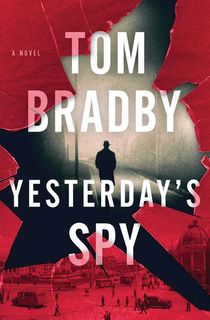 Yesterday's Spy
It is 1953 and Harry Towers is a recently widowed and retired British intelligence officer. However, his grief takes the backseat when he discovers that his son, Sean, has disappeared in Tehran—after penning a critical article about government involvement in the opium trade. Harry's past experience as a spy provides an undeniable advantage as he liaises with American, Iranian, British, and French players on his journey to find his son. When a coup fails in Tehran, foreign powers battle for power and oil. This leaves Sean's disappearance up to dark speculation as his father wonders if he was taken in retribution—or as a silencing measure.
The Sympathizer
Viet Thanh Nguyen's brilliant debut novel—a 2016 Pulitzer Prize winner—The Sympathizer tells the story of a man who struggles with internal conflict regarding his politics and his personal relationships.
Set in April 1975, Saigon, Vietnam is embroiled in chaos. A general of the South Vietnamese army decides who will—and who won't—be allowed on the final flights out of the country, whiskey in hand.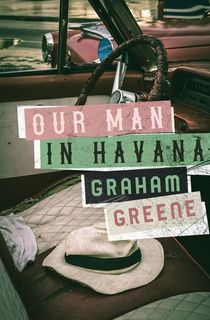 Our Man in Havana
Greene didn't dedicate his whole career to spy fiction, but, in many respects, his novel Our Man in Havana fits right in with the best works of career espionage writers. Perhaps that's because, like many of the best espionage writers, Greene himself worked for a time as a spy. But there are also ways in which Greene's novel stands out from the spy fiction crowd. That's particularly true in of its genre: rather than write a straight thriller, Greene wrote a black comedy that poked fun at the espionage world's credulity when it came to local informants.
Related: Ministry of Fear: 10 Graham Greene Mysteries and Thrillers You Need to Read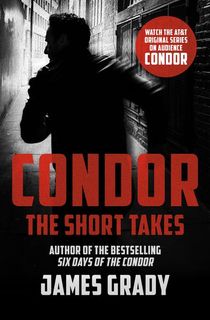 Condor: The Short Takes
In this all new novella, the iconic CIA operative Condor is back in a series of new adventures. New York Times-bestselling author James Grady brings back his famous spy but in a surprising setting. Six Days of the Condor was popular during the paranoid era of the 1970s as Condor was a spy in his prime who ruthlessly and heroically deals with a conspiracy within the United States government. In Condor: The Short Takes, Grady presents an aged Condor who finds himself in a modern setting and with 21st century threats. The original framework is present but the stories are far more intimate and less straightforward. Condor finds himself involved in cyber threats and the 9/11 aftermath; perhaps an even bigger scandal than the Cold War. The master of intrigue brings you six stories that are sure to leave you on the edge of your seat; can Condor soar over the obstacles or will he falter and fall? This is perfect for any fans of the hit original series, Condor!
Related: An Iconic CIA Operative Returns in Condor: The Short Takes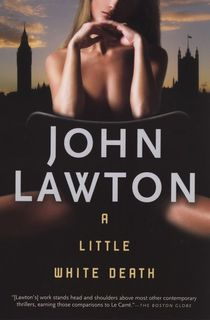 A Little White Death
A social and sexual revolution was had throughout most of the world during the 1960s, and England was no exception. John Lawton's novel implants remnants of this revolution into the third book of his Inspector Troy series. This novel follows Inspector Troy—despite many career set-backs—as he rises to the head of CID at Scotland Yard. However, before the chief detective can celebrate, he finds himself deep into a scandal reminiscent of the Profumo affair. Troy becomes entangled in a web as he attempts to battle illness, police politics, and the Establishment. He must focus on protecting those affected by the aftermath of the scandal and discover who murdered the two key players in the scandal.
Related: Friends and Traitors: 11 Thrilling John Lawton Books That Will Make Your Pulse Race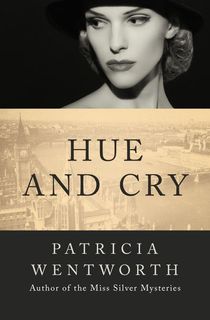 Hue and Cry
This story centers on Mally, a penniless girl who is engaged to the rich and handsome Roger Mooring; after marriage, Mally will become mistress of Curston, the family estate.The problem? They can't agree on anything...except to delay the marriage. After their agreement, Mally impulsively accepts a position as governess to the young daughter of a shipping magnate. She is determined to enjoy her freedom, but as soon as she arrives at the Peterson townhouse Mally discovers that it is anything but paradise. Her fears manifest when she is suddenly branded a thief and spy after valuable papers and priceless jewelry go missing. On the run with no one to turn to, Mally tumbles headfirst into dangerous conspiracy.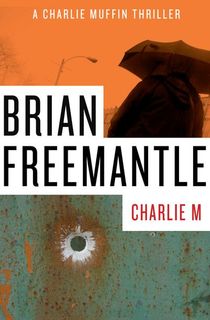 Charlie M
Charlie Muffin came into the British secret service in the early 1950s, when the desperate government was in search of more foot soldiers in the impending Cold War. They decided to look into the middle class for the first time and found what they were looking for in Charlie. Even though he is a working-class, state-educated man from Manchester, Charlie has been one of the most effective agents of the secret service. However, times are changing as Cambridge and Oxford graduates are ready to take over again. They have decided it's time to sacrifice Charlie, but he won't go down easy. This exhilarating novel of double-crossing is excellent for fans of le Carre or Deighton!
Related: Department Z: 11 Thrilling John Creasey Books That Pack a Punch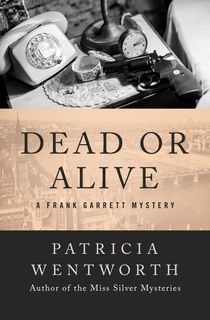 Dead or Alive
In this suspenseful tale by British crime author Patricia Wentworth, Meg O'Hara's husband Robin disappears on the day she plans to divorce him. A year after the presumed body of her dead husband is found, someone breaks into her apartment to leave a shocking message. Now Meg is left to uncover if her husband is dead or alive. As more cryptic messages appear, Meg is certain that someone—maybe even her husband—is trying to get to her...but no one takes her seriously. Well, except for Bill Coverdale. For years Bill has been deeply in love with Meg, so he sets out to get to the bottom of things. Together, they find themselves embroiled in blackmail, forgery, and murder all while facing an unstoppable criminal mastermind.
Related: Patricia Wentworth: An Introduction and Mystery Series Guide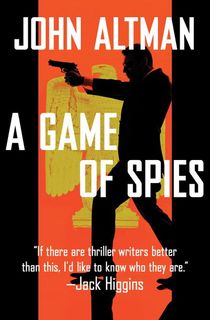 A Game of Spies
In preparation of Germany's invasion of France, England needs to gather classified information on Germany...and there's only one highly skilled spy who can get the job done: Agent William Hobbs. During the bleak winter of 1940, Hobbs meets the naive Eva Bernhardt and seduces her into working for the British secret service. Smitten with Agent Hobbs and disenchanted by Hitler, Eva agrees to seek information from the Führer's inner circle. As Hobbs and Eva plunge into the world of espionage, intrigue, and deception, Eva quickly transforms into a tough and cynical operative, using her feminine guile and manipulative skills to obtain crucial knowledge. A Game of Spies is a thrilling tale with an even more electrifying conclusion as Eva holds her future, and the future of the entire war, in her hands.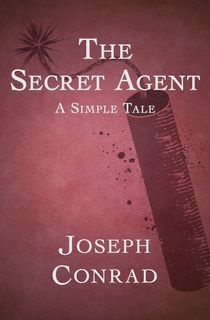 The Secret Agent
Most lists of the best spy novels are dominated by Cold War fare from Ian Fleming, John le Carré, and their peers—and, to be honest, ours is no exception. But we would be remiss if we didn't give a shout-out to this 1907 novel from Joseph Conrad. Conrad's spy tale is a political and espionage classic. It's also an early example of a novel that discusses terrorism.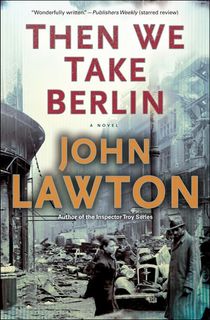 Then We Take Berlin
Meet Joe Wilderness, orphaned by World War II - and certain that this fact will allow him to operate outside of society's bounds and rules for the rest of his life. But when he gets recruited into MI6, he discovers a fast-paced life in Berlin that will force him to go to extremes to accomplish his missions. This stylish thriller is a beloved read, best for fans of Eric Ambler.
Casino Royale
Soon after Ian Fleming created English superspy James Bond, the character took on a life of his own. Bond tackled increasingly wild plots in each book, while his cinematic counterpart became a silver screen icon—and slightly more sober than Fleming's original creation. Casino Royale, the first Bond novel, is where this saga begins.
Related: 8 Spies Who Wrote About Spies
The Day of the Jackal
The Day of the Jackal uses a real-life attempt to assassinate French leader Charles de Gaulle to build a fictional plot full of intrigue and subversion. Though Forsyth initially struggled to find his book publisher, the novel quickly became a sensation when it was finally published in 1971. It remains a beloved classic all these years later.
Related: 9 Thrilling Cold War Movies for Super Spies and Double Agents
The Salzburg Connection
MacInnes may be best known for her first novel, Above Suspicion, but in The Salzburg Connection, written over 20 years later, she had become an expert in espionage beyond compare. In this spy vs spy vs lawyer tale, Richard Bryant, British agent, is one of the few who knows about a secret cache of Nazi information. When he's found dead, an American lawyer gets caught up in the quest to find the information, before it gets in the wrong hands.
The Spy Who Came in From the Cold
The novel that launched John le Carré's career remains perhaps his finest work. Focusing on suspense rather than action, le Carré weaves a compelling and authentic spy story set on two sides of the Berlin wall. Smart, cynical, and memorable, this Cold War classic is an obvious choice for any list of the best spy novels.
The Bourne Identity
The Bourne Identity features one of the most beloved of thriller hooks: A highly trained man, apparently a spy, awakens to find he remembers nothing about his life. From page one, readers are invested in the mysterious story of the man who later learns he (sometimes) goes by Jason Bourne. Bourne soon finds himself running–and fighting–for his life as he encounters enemies that include the CIA and a sinister assassin known as Carlos the Jackal.
Masquerade
Lynds became popular thanks to a collaborative series with Robert Ludlum, Covert-One, but she had been honing her craft long before The Altman Code's debut. Like Jason Bourne, Liz Sansborough wakes up one morning to discover that she no longer remembers her life as a CIA agent. Luckily, her lover, Gordon, is there to explain what she has forgotten. But can Gordon–or the world–be trusted? There's an international assassin after Liz, and she'll need to figure out whom she can trust quickly.
Red Sparrow
Jason Matthews is a modern answer to John le Carré and other iconic spies-turned writers. A former CIA operative, Matthews writes realistic but thrilling spy novels. Red Sparrow, his 2013 bestseller and winner of an Edgar Award for Best First Novel, examines the competing espionage efforts of the United States and Russia. A film adaptation starring Jennifer Lawrence recently hit theaters, so pick up the book after or (better yet) before you watch the movie.