When it comes to spy thrillers, few authors can rank with Ian Fleming. Not only was he a former spy himself, the British writer also created the most famous spy in the history of fiction—we're talking Bond. James Bond. The fearless, womanizing agent stars in more than a dozen of Fleming's popular books, starting with 1953's Casino Royale and concluding with the posthumously-published Octopussy and The Living Daylights. Since his death in 1964, other writers have continued Fleming's legacy with their own Bond novels or screenplays.
While that's certainly a lot of 007, it's not a lifetime's worth—which is why we're supplementing your Bond intake with other equally superb spy novels. With their ingenious plots and compelling spy heroes and heroines, the following books will thrill any Ian Fleming die-hard.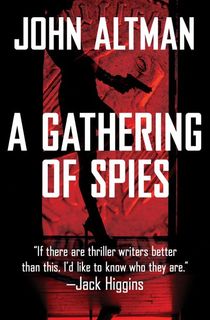 A Gathering of Spies
Moody and atmospheric, Altman's thriller recalls black-and-white films while also paying homage to the 1940s espionage stories that influenced Fleming. We're plunged into the middle of World War II, where a notorious female Nazi spy goes head to head with a double agent from the MI5. Their international cat and mouse chase—combined with Altman's uncanny ability to evoke a sense of time, place, and nostalgia—makes A Gathering of Spies an spy thriller of the highest order.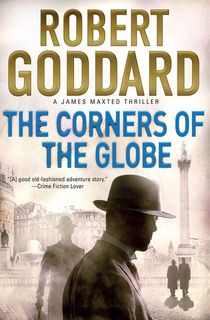 The Corners of the Globe
Goddard's novel takes us to interwar England, where former flying ace "Max" is now an agent employed by his greatest German nemesis, Fritz Lemmer. Secretly, though, Max is a double agent allied with the British Secret Service (which wasn't called "MI6" until World War II) and wants to prove his boss was complicit in his father's death. In The Corners of the Globe, his mission to the furthest reaches of Scotland turns into a high-stakes race against time once he finally discovers evidence of Lemmer's guilt.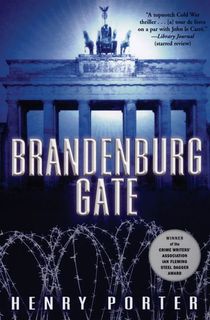 Brandenburg Gate
The Cold War had a massive impact on spy thrillers and was the setting for many of the genre's best books. Porter's novel bids farewell to the era, setting his story just before the 1989 fall of the Berlin Wall. Agent Rudi Rosenharte has no choice but to work on behalf of his former agency, the German Stasi, when they take his family hostage. His success will earn his family's freedom—though obtaining the Stasi's desired information will prove a little difficult: Rosenharte's target is his spy ex-lover...whose suicide he secretly covered up. Brandenburg Gate won the Ian Fleming Steel Dagger Award, and Fleming fans will quickly understand why.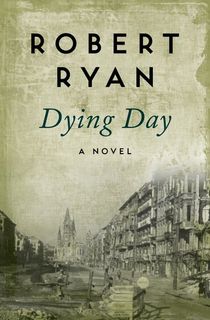 Dying Day
Dying Day is set shortly after World War II, in the early days of the Cold War. Ryan raises the stakes by making things personal, focusing on an ex-spy's search for her sister—a fellow spy who went missing in action. Our heroine, Laura McGill, is determined and talented, though her journey to Berlin will land her in a situation much larger and more dangerous than she could have ever expected.
The Spy Who Came in From the Cold
Very few spy writers can rival Ian Fleming, but John le Carré is certainly among the candidates (and he, like Fleming, was also a real-life intelligence agent). le Carré's breakout novel, The Spy Who Came In From the Cold, established him as a serious novelist who could also craft thrilling espionage tales without resorting to sensationalism. Fans who prefer Fleming's Bond to the simplified movie version will appreciate le Carré's flawed protagonists and cynical realism, which set him apart from the other spy novelists of his time.
Related: 8 Spies Who Wrote About Spies
The Ipcress File
Some critics consider Deighton to the third of three elite 1960s spy novelists—after John le Carré and, of course, Ian Fleming. Deighton's debut novel was his big break: The Ipcress File became an instant bestseller upon its release in 1962 and perfectly captures the intrigue and paranoia of the Cold War. It stars a nameless intelligence officer—later known as Harry Palmer—who must secure the release of kidnapped British scientists and track down the foreign agent who betrayed them to the Soviets.
Devil May Care
Ian Fleming may no longer be with us, but Bond lives on. Among the many movie novelizations and continuations, Sebastian Faulk's interpretation—which was commissioned by Fleming's estate—is a true return to form for the franchise. Faulks deliberately emulates Fleming's style and sets the action in 1967, just when M cuts Bond's temporarily leave short. Now, he must trail the evil Dr. Julius Gorner, who has big and destructive plans for the heroin trade. Naturally, Bond gets a little help from a beautiful female sidekick, Scarlett Papava, and faces enemies only a spy of his caliber can outmaneuver.
This post is sponsored by Open Road Media. Thank you for supporting our partners, who make it possible for Murder & Mayhem to continue publishing the mystery stories you love.
Featured photo: Cover of The Complete Works of Ian Fleming