Martin Scorsese is back in a big way: His new movie The Irishman is one of the most talked-about films of the year. Late in a career packed with mob movies, Scorsese has made another masterpiece of the genre with the star-studded crime drama, proving that he's still at the top of his game. But he didn't do it alone. Like some of Scorsese's best films, including Goodfellas and Silence, The Irishman owes a debt to its source material. Scorsese's latest is based on the book I Heard You Paint Houses: Frank "The Irishman" Sheeran and Closing the Case on Jimmy Hoffa by Charles Brandt, a former homicide detective, prosecutor, and defense attorney.
Related: What Really Happened to Jimmy Hoffa?
Here's the thing about I Heard You Paint Houses, though: It may be nonsense. The story of Frank Sheeran's supposed killings is hotly disputed by journalists and legal experts. But at the end of the day, it's still one heck of a story—and Scorsese recognized that. That's why I Heard You Paint Houses is a great read for fans of The Irishman: you'll be turning the pages as fast as you can, even if you do so with a healthy dose of skepticism. Below, we've laid out more of our top picks for fans of The Irishman, including crime novels, nonfiction, and some that—like I Heard You Paint Houses—may fall somewhere in between.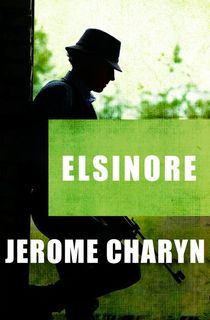 Elsinore
Like The Irishman, Jerome Charyn's novel Elsinore puts a microscope up to the criminal world and plumbs the depths of a mobster's career. The book's protagonist, a man named Sidney Holden, was in deep with the mob: He killed for a living, and he was good at it. But Holden is supposed to be retired now. As veteran crime fiction readers are no doubt aware, that's the sort of thing that tends to be easier said than done. Pretty soon, Holden loses track of his fiancée and, in an effort to find her, finds himself teamed up with a billionaire crook in a very dangerous and very illegal scheme.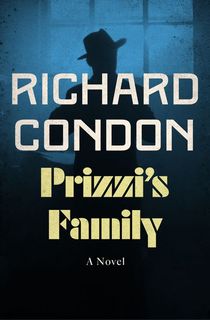 Prizzi's Family
Thriller fans will recognize the name Richard Condon: he penned more than his share of great novels, including the classic political thriller The Manchurian Candidate. In Prizzi's Family, Condon turns his attention to the mafia. The novel follows a professional hit man through the dangerous world of the Italian mob. Condon's flair for political intrigue comes in handy here—after all, political concerns are all the more important when the well-connected won't hesitate to have you whacked.
Related: Mobster Suspense Author Michael Mayo Shares the Books That Stuck with Him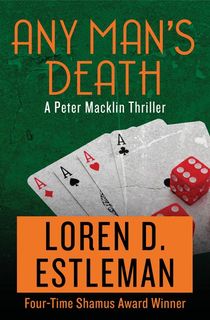 Any Man's Death
"Any man's death diminishes me," John Donne once lamented. The English poet was probably not thinking of a Detroit reverend being gunned down mid-sermon by mafioso thugs, but that's where Estleman's mind went. And thank goodness it did, because Any Man's Death is a Motor City crime thriller for the ages. Its mix of politics, crime, and drama should satiate fans of The Irishman who are thirsty for more mob action.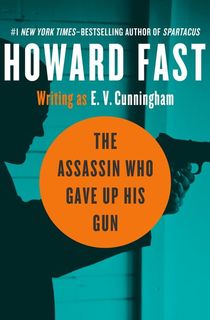 The Assassin Who Gave Up His Gun
Howard Fast was a prolific writer. In fact, he was even more prolific than most of his readers realized: for a time, Fast wrote undetected under a couple of pen names. He published The Assassin Who Gave Up His Gun under the name E.V. Cunningham, but this would prove to be a great novel no matter whose name was on it. This is the story of a cold-blooded killer who turns on his own employers. It's a tale of betrayal that should appeal to anyone who loved Scorsese's The Irishman.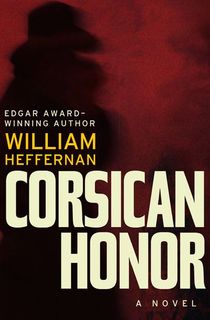 Corsican Honor
William Heffernan's Corisican Honor is an international crime thriller starring an all-American hero: Agent Alex Moran, who's on a no-holds-barred mission to avenge his wife's death. The title will remind some readers that this is the same Heffernan who penned the excellent thriller The Corsican, an epic novel about the heir to a mafia fortune searching for the man who murdered his father. A hair-raising, high-stakes thriller, Corsican Honor is a worthy effort for fans of The Corisican—as well as for fans of The Irishman, naturally.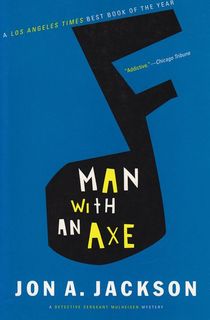 Man with an Axe
The Irishman is just one take on what really happened to Jimmy Hoffa, the real-life organized crime kingpin who disappeared in 1975 and was declared dead in absentia. If you can't get enough of the Hoffa theories, then your next read should be Man With an Axe. This novel from the late, great Jon A. Jackson is part of a larger series, but the involvement of Teamsters boss Hoffa makes it the best place for fans of The Irishman to start in on Jackson's thrilling body of work.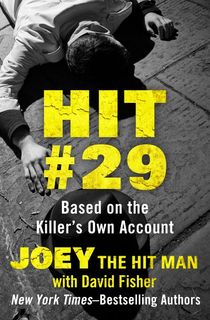 Hit #29
Joey the Hit Man has had an interesting career, to say the least. By his own account, he spent years working as a professional hit man (hence the moniker he chose to protect his real identity). Then he sold his story to a publishing house and scored a big hit with Killer: The Autobiography of a Mafia Hit Man. In Hit #29, Joey the Hit Man returns with another (allegedly) true story. In this account, he finds himself in a precarious situation. As Joey works a contract, his target is well aware of the danger closing in on him, and begins to simultaneously put his own lethal plans into motion.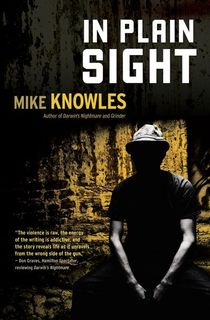 In Plain Sight
The gritty and violent In Plain Sight is a novel about the ways in which our past can catch up with us—something that fans of The Irishman should appreciate. Knowles's protagonist is a crook trying to turn over a new leaf, but things aren't that easy when dirty cops and the Russian mafia are involved.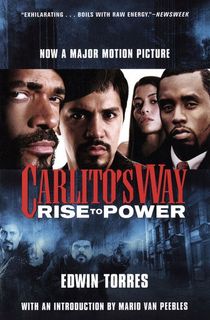 Carlito's Way
Die-hard fans of mafia films may recognize the title of this novel. Carlito's Way was adapted for the screen in 1993 as a Brian De Palma film that offered a solid mob story, but was a bit lacking in the mastery that is on display in The Irishman. The original story, though, is well worth re-examining. Written back in 1975 by Torres, a New York State judge who was later appointed to the state's Supreme Court, Carlito's Way is a crime story woven by an expert in crime and punishment.
Related: The Best Gritty Gangster Movies Streaming on Netflix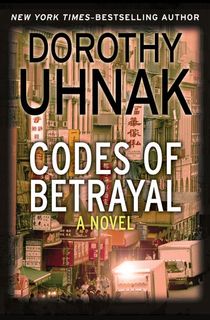 Codes of Betrayal
The Irishman is full of intrigue and betrayal in the criminal underworld, and so is Dorothy Uhnak's novel Code of Betrayal. This is the story of a cop named O'Hara, who loses his father and, years later, his son to a crime family that he has a blood connection to. Uhnak's protagonist has nothing left to lose, and every reason to seek vengeance against New York City's most dangerous mafia family.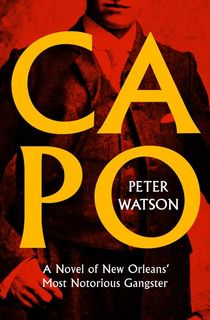 Capo
Peter Watson weaves a crooked tale of a perverse American dream in Capo, the story of the Italian mob in a younger, more dangerous United States. Amid the decadence of New Orleans, ambitious criminals aspire to climb the ranks to Capo, the "boss of bosses." This is a great read that will remind you of The Irishman and other classics of mob cinema, especially The Godfather Part II.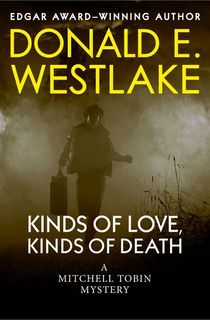 Kinds of Love, Kinds of Death
Donald Westlake's Kinds of Love, Kinds of Death is a detective novel with a twist. There are plenty of troubled and morally ambiguous gumshoes in crime fiction, but Westlake's protagonist, Mitch Tobin, is sketchy even by the standards of the genre. He's a disgraced ex-cop with a corrupt past, and he has just been hired by a mobster. His well-connected employer is searching for his mistress and his money, and Tobin is just the guy to find both.
This post is sponsored by Open Road Media. Thank you for supporting our partners, who make it possible for Murder & Mayhem to continue publishing the thriller stories you love.
Featured still from "The Irishman" via Netflix