Since the late 1990s, author Lisa Gardner has consistently outdone herself in the mystery and thriller genres. Gripping plots and memorable conflicts elevate her procedurals head and shoulders above the rest. Tireless research lends her novels credibility, but the stories never seem to get bogged down in technicalities—instead, they're character-driven and maintain a keen focus on the emotional and personal consequences of the chilling crimes that anchor their plots. And Gardner's characters—often strong women—are as true to life as her murder investigations.
Keeping up with readers in this genre means cranking out books at a breakneck pace, but Gardner hasn't slowed down a bit. Her latest novel, When You See Me, has finally hit shelves. That's great news for fans of Gardner's popular detective character D.D. Warren. In this installment, Warren finds out that a deceased serial predator had even more victims than previously thought, and sets out to crack the most twisted case of her career.
Despite this latest release, loyal fans are still bound to outpace Gardner's prolific writing with their reading. If you're fresh out of Gardner tales and are looking for something different to devour, then you should check out this list of mystery and thriller books. Ahead, you'll find 13 sinister, gripping reads that share key traits with Gardner's work.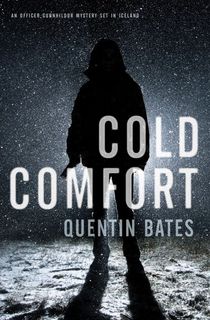 Cold Comfort
Quentin Bates' Cold Comfort tells the story of Officer Gunnhildur, a detective from rural Iceland who has been summoned to the big city (relatively speaking) of Reykjavík. There, she gets down to work tracking the last movements of a violent escaped convict. Bates' novel focuses on realistic detective work and is as strikingly well-researched as some of Gardner's stories.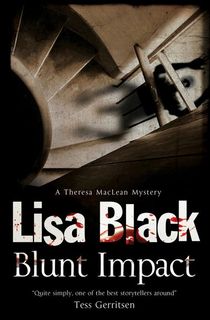 Blunt Impact
In Blunt Impact, a forensic scientist investigates a suspicious death at a construction site. The technical aspects provide plenty of opportunities for clever plot maneuvering, but Lisa Black doesn't forget to bring plenty of old-school mystery and thriller action to the table as well. As is the case in much of Gardner's work, a strong female lead is at the center of Blunt Impact.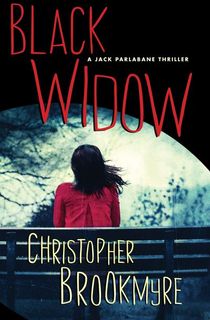 Black Widow
Like many of Gardner's stories, the crimes in Black Widow are of a highly personal nature. This is a novel about a marriage that comes to a violent end. Peter's death in an apparent road accident marks the end of his whirlwind romance with internet-famous Diana, whose feminist writings have made her the target of doxing and harassment. Thrown into the mix is the dead husband's sister, who hires investigator Jack Parlabane to see what this tragic love story is really all about.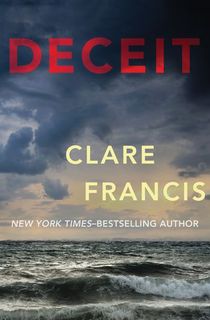 Deceit
Clare Francis' Deceit is a brooding mystery novel about a woman widowed by a disappearance on the high seas. Disturbing questions about the man's death come to light as the novel unfolds, and Francis livens the deliberate pace with plentiful twists and stunning prose. Fans of the emotional aspects of Gardner's writing will want to check this one out.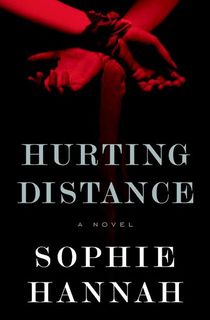 Hurting Distance
Sophie Hannah's hair-raising psychological thriller Hurting Distance tells the chilling story of a serial rapist who preys upon successful careerists. The disturbing concept becomes even more unsettling as the claustrophobic plot unfolds, and it becomes clear that there's more to this string of horrific crimes than meets the eye. Gardner fans will appreciate how Hannah has created strong female protagonists who refuse to be daunted by a frightening world.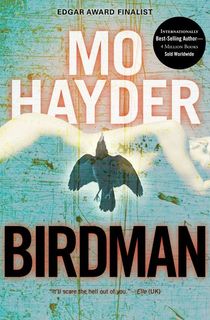 Birdman
Birdman is a British crime thriller that shares an acute sense of the macabre with Gardner's work. In this novel, Mo Hayder's fictional serial killer murders in ritualistic fashion. The deliberately disfigured bodies of the victims are part of the web of clues that must be navigated by Jack Caffery, Hayder's popular recurring detective character.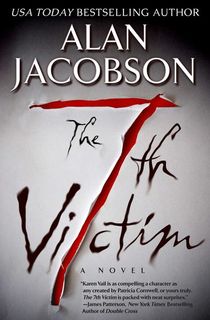 The 7th Victim
FBI Special Agent Karen Vail is a strong, uncompromising, and clever character who wouldn't feel out of place in a Gardner novel. As it is, she's in Alan Jacobson's books, including The 7th Victim, which sees her spearheading a task force dedicated to tracking down a serial killer nicknamed "Dead Eyes." Like Gardner, Jacobson does extensive research for his novels, and accessed the FBI's behavioral profiling unit to craft a believable plot for The 7th Victim.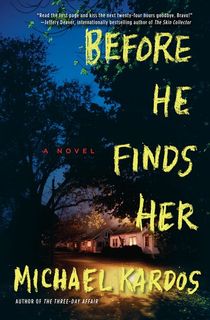 Before He Finds Her
As Gardner fans well know, mystery novels need good twists. Here's one that kicks off with one right from the start: Before He Finds Her is the story of a presumed murder victim who is, in fact, very much alive. 18-year-old Melanie Denison is living in witness protection to keep her safe from a murderous father who was never put behind bars. Things are about to get dangerously complicated. Luckily for Denison, she's a character with Gardner-esque strength and cleverness.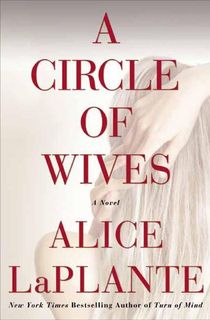 A Circle of Wives
Alice LaPlante's A Circle of Wives is about three women widowed by murder—the same murder. Our victim, Dr. John Taylor, has apparently been living a triple life. That makes three lives, three wives, and one dead man, all of which coincide to make for a clever and satisfying mystery yarn that is as interested in fleshing out marital troubles and character conflicts as it is with twists, turns, and deceptions. Of course, there is plenty of all of the above; like Gardner, LaPlante seems to know how to strike a balance between emotional stakes and straight-up thrills.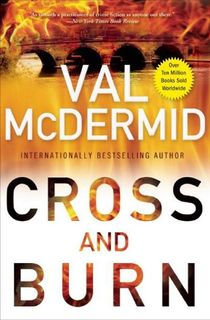 Cross and Burn
Cross and Burn features Val McDermid's recurring investigative duo, Tony Hill and Carol Jordan. Though they're not getting along due to an ongoing fight that began in the last book (not to worry, you'll get the gist of it quickly), they'll need to put aside their differences to figure out why someone keeps killing women—women who happen to look a lot like Carol Jordan. Jordan's role will feel familiar to fans of Gardner, though that's not the only plus to this gripping novel.
Related: Splinter the Silence: 11 Gripping Val McDermid Books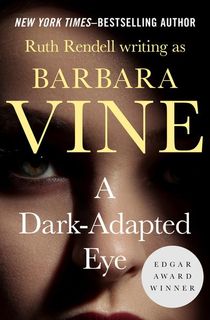 A Dark-Adapted Eye
Ruth Rendell is a legend in her own right, but her ability to weave trauma into mysteries and thrillers is yet another reason that she should be popular among fans of Gardner's work. A Dark-Adapted Eye is a powerful 1986 mystery novel that takes the form of a why-dunnit. Thirty years after a horrific crime, a journalist's visit causes Faith Severn to re-examine the night that her aunt took someone else's life. The aunt has long since been hanged for the crime, but there are still truths to be discovered.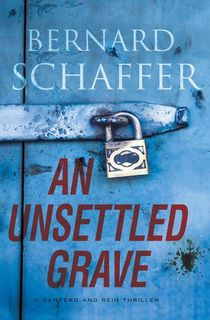 An Unsettled Grave
You like cold cases? Here's your cold case. An Unsettled Grave is an entry in Bernard Schaffer's Santero and Rein thriller series. Following The Thief of All Light, this novel finds Carrie Santero promoted to detective and riding high after capturing a serial killer. But there's no time to dwell on past glories when a gruesome discovery kicks off a hunt for a killer with a decades-long head start. Fans of Gardner's well-drawn characters should take a liking to Santero right away.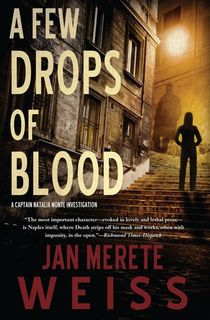 A Few Drops of Blood
If you're tired of mysteries that take place in the U.S., the U.K., or Scandinavia (and, let's be honest, that's most of them), then you ought to check out Jan Merete Weiss's Captain Natalia Monte series. Monte is a captain in the Carabiniere, Italy's domestic police force. In A Few Drops of Blood, she's been assigned to a double-murder case in Naples—a city that sees its fair share of crime and violence. Monte will likely remind readers of Gardner's protagonists. What's Italian for "strong female lead?"
This post is sponsored by Open Road Media. Thank you for supporting our partners, who make it possible for Murder & Mayhem to continue publishing the mystery stories you love.
Featured photo: Alchetron