Born and raised in Kirkcaldy, Scotland, crime writer Val McDermid was told by her working-class parents that education was the way to a better life. But books were a luxury the family couldn't afford—until they moved across the street from the town's central library. "That was probably the best thing [my parents] could ever have done for me," McDermid told the Financial Times. "I just devoured books."
Her love affair with literature served her well in school, where McDermid was placed in a fast-track program for gifted children. (Future UK prime minister Gordon Brown was a classmate.) At 17 years old, she became the first student from a Scottish state school to attend St. Hilda's College, Oxford, where she studied English. It was at Oxford, McDermid confessed to The Guardian, "that I read Kate Millett's Sexual Politics and it completely blew me away. Then I got my heart broken, discovered other lesbians—and that was my life from then on."
Related: Scotland's Finest: Step Inside the Thrilling World of Tartan Noir
McDermid knew that she wanted to be a writer, but she also needed to make a living. So she started a career in journalism, working her way up the ranks at tabloid newspapers in Glasgow and Manchester. Among other news stories, McDermid covered the Yorkshire Ripper case, the aftermath of the Moors Murders (which she later revisited in the novel A Place of Execution), the Hillsborough disaster, and the Lockerbie bombing. But when her bosses wanted her to spend more time on celebrity scandals, McDermid knew it was time to get out: "That was not why I became a journalist," she said, recalling that an assignment to sit outside a soap star's house at six o'clock in the morning waiting to see who came out was a "real low point."
Since 1987, McDermid had been moonlighting as a published novelist: Report for Murder was the first of six novels starring the self-described "cynical socialist lesbian feminist journalist" Lindsay Gordon. The series, published by the Women's Press, had developed a dedicated following, but McDermid was ready to go in another direction. "Yes, I wanted to make some money to help me get out of newspapers," McDermid told The Guardian. "But I also wanted to write something outside of my skin. Could I write a first-person novel about a wisecracking heterosexual private eye from Manchester?"
The answer, as evidenced by the popularity of the Kate Brannigan series, was a resounding "yes." It wasn't long, however, before McDermid was once again itching to do something new. She had an idea for a serial killer story rattling around her head; the problem was, a private investigator would never be involved in such a case. So McDermid created two new characters: tortured forensic psychologist Tony Hill and his level-headed liaison with the Bradfield police department, DCI Carol Jordan. They were only meant to appear in one novel, but The Mermaids Singing (1995) proved to be McDermid's breakthrough success, winning the CWA Gold Dagger for Best Novel and launching an 11-book (and counting) series that was adapted into the popular BBC program Wire in the Blood.
Related: 10 Female Noir and Mystery Writers You Need to Read
It's been nearly a half century since McDermid left Kilcarny for Oxford, and she hasn't wasted a second of it. She's sold more than 16 million copies of her 41 books, which have been translated into 40 languages, and has even had a stand named after her at Stark's Park, home of her father's beloved Raith Rovers FC.

Others might be ready to rest on their laurels, but McDermid has no plans to slow down anytime soon—despite the possibility of writer's block that her hero, Ruth Rendell, once warned her of. As McDermid recalled in a conversation with the Financial Times: "I said, 'I suppose when you've written as many books as you have, it gets easier.' And she looked at me as if I were rather slow and a bit stupid and replied, 'No, dear. It gets harder.'"
On the contrary, it seems that there are no depths to McDermid's macabre imagination. From a sadistic television host to a deranged killer who targets outspoken women, each novel by the Tartan Noir master is more harrowing than the last. Read on to discover 11 Val McDermid books for your thrilling reading pleasure.
A Place of Execution
At first glance, the disappearance of 13-year-old Alison Carter from her remote Derbyshire village appears to be the gruesome handiwork of John Brady and Myra Hindley, the Moors murderers. But newly arrived District Inspector George Bennett reaches a dead end at every turn in his investigation. Decades later, Alison's body still hasn't been found, and Bennett is ready to help journalist Catherine Heathcote with her book about the case. But stirring up the past brings back painful memories—and fresh dangers. McDermid's ingeniously crafted novel blends true crime tropes with the tautness of a psychological thriller.
Tony Hill and Carol Jordan #1
The Mermaids Singing
Someone is murdering the men of Bradfield. Four so far, each tortured in a different, albeit equally bizarre, manner. Forensic psychologist Tony Hill arrives from the Home Office to create a profile of the killer, who soon strikes again. With the help of DCI Carol Jordan, Hill tries to put an end to the nightmare, but the duo is undermined at nearly every turn by the incompetence (and worse) of the Bradfield police. And then a copycat killer strikes. Some McDermid fans were surprised by the novel's dark psychology and graphic violence—but as soon as they turned the last page, they wanted a sequel.
Related: Daughter of Time: A Mystery Lover's Guide to Josephine Tey
Tony Hill and Carol Jordan #2
The Wire in the Blood
This second chapter in the Hill and Jordan series features one of McDermid's most diabolical creations—a brilliant sadist with the means to pick his victims from the dozens of eager young women he encounters every day. TV presenter Jacko Vance has charmed his way into households all across Great Britain, and no one suspects the horrors he's capable of. But when he preys on one of Tony Hill's students, Vance draws the attention of England's most successful crime fighting duo. And now he's more dangerous than ever.
Tony Hill and Carol Jordan #7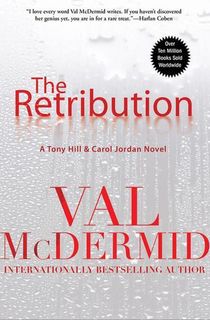 The Retribution
McDermid raises the already high stakes of her international bestselling series to vertigo-inducing heights when an escaped serial killer wreaks havoc on the Bradfield police. It's especially bad timing—right as a new chief superintendent is looking to put his stamp on the Major Incident Team, murdered sex workers begin turning up with the word "Mine" carved on their bodies. But evil never waits for an invitation, and Jordan and Hill are about to come face-to-face with a brilliant sociopath who's spent 10 years plotting his revenge.
Tony Hill and Carol Jordan #8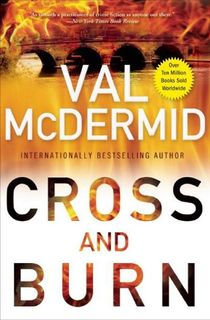 Cross and Burn
In the tragic aftermath of a case that hit far too close to home, Jordan is no longer a detective and Hill has been cast out of the Bradfield police. Which is bad news for Sgt. Paula McIntyre, who has a missing person case and a murder investigation on her hands. Strangely, the women in both cases bear a striking resemblance to her former boss, Jordan. But the ex-DCI doesn't want to be reached, let alone warned. McIntyre needs Hill's help, but risks pushing the psychologist into a darker place than he's already in. Will he ever find his way out?
Tony Hill and Carol Jordan #9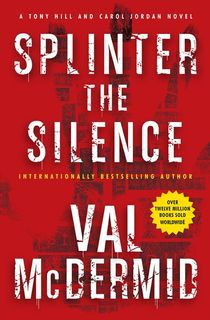 Splinter the Silence
After the harrowing events of The Retribution and Cross and Burn, ex-DCI Jordan wants nothing more than to be left alone to drown her sorrow in booze. But the top brass have other ideas, and so does Hill. The forensic psychologist thinks that a serial killer has been targeting outspoken feminists and making it look as if a torrent of online abuse drove them to suicide. To connect the dots and bring a psychopath to justice, he'll have to convince his former partner to sober up and start fighting back.
Related: 7 Mysteries Set in Ireland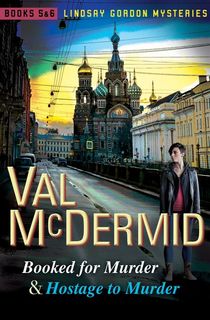 Booked for Murder & Hostage to Murder
It's hard to beat two Val McDermid mysteries for the price of one—and downright impossible when Lindsay Gordon is on the case(s). In Booked for Murder, bestselling author Penny Varnavides is killed in the exact same manner described in her as-yet-unpublished novel. Only three people read the manuscript, which means that one of them must be the killer—or does it? In the hothouse atmosphere of London publishing, backstabbers grow like weeds.
Hostage for Murder finds Gordon laid up with a sprained ankle, but her circumstances improve when she meets freelance journalist Rory McLaren. Investigating the abduction of a local car dealer's stepson, the pair soon finds themselves locked in a deadly game of cat-and-mouse with an international crime syndicate whose tentacles reach all the way from from St. Petersburg to Glasgow.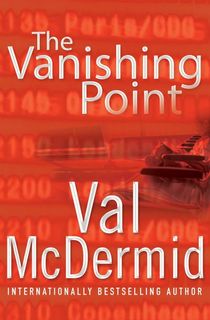 The Vanishing Point
This propulsive standalone thriller begins with a kidnapping and flashes back to reveal how a ghostwriter came to be the guardian of her client's only son—and why she'll do whatever it takes to get him back. Stephanie Harker expected nothing more than a paycheck from reality TV star Scarlett Higgins. But Scarlett's ditzy on-screen persona belies her natural intelligence, and the two women soon form a tight bond. Forced by a cancer diagnosis to choose between fame and privacy, Scarlett tries to have it both ways—and unwittingly puts Stephanie in the middle of a dangerous game.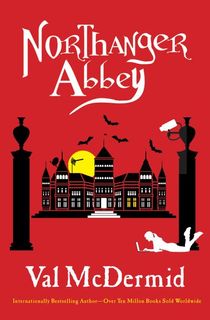 Northanger Abbey
Updating Jane Austen's Gothic satire for the modern age, McDermid sends her home-schooled heroine, Cat Moran, on a thrilling adventure to Edinburgh's Fringe Festival, where she falls in with two sets of siblings: Bella and John Thorpe and Henry and Eleanor Tilney. Cat hopes to spark a romance with Henry, but can't help but notice that the Tilney family's ancestral home, Northanger Abbey, would make the perfect setting for a vampire novel. Is it just her imagination, or are the Tilneys out for blood?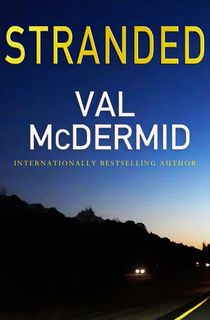 Stranded
McDermid's breakneck plotting, hairpin twists, incisive character development, and wicked imagination are on full display in this riveting story collection. From Manchester city streets where PI Kate Brannigan hunts for ne'er-do-wells to dark deeds committed under St. Petersburg's twilight skies, McDermid skips across the globe in search of the passions, jealousies, and obsessions that drive people to irrational acts such as falling in love—or committing murder. She also shows her lighter side, writing persuasively of the sacrifices that people make to be together and the strong pull of family roots.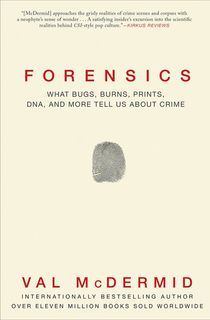 Forensics
McDermid combines her journalistic and literary skills to take readers on a fascinating tour of criminal investigative techniques such as facial reconstruction, digital forensics, and the use of maggots to determine a corpse's time of death. She reviews several notorious cases, including the Stardust disco fire and the rape and murder of two Leicestershire schoolgirls in the 1980s, proving that if CSI was based on real science, it'd be far more interesting.
This post is sponsored by Open Road Media. Thank you for supporting our partners, who make it possible for Murder & Mayhem to continue publishing the mystery stories you love.
Featured photo: Alan Peebles / Val McDermid Offical Website