P.D. James is a towering figure amongst crime novelists. Combining a Golden Age style with realism and insights not often found in that era's novels, she ushered in a new popularity and form for the detective novel. Finding books that read like the iconic author's is no easy task.
We've taken on some of this work, finding you the best books for fans of P.D. James. Books from her rivals, predecessors, and followers populate this list—no matter which you choose, you're sure to find a precise and hard-hitting detective novel.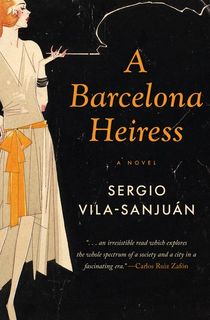 A Barcelona Heiress
This detective story is set in Barcelona in the 1920s, just before the Spanish Civil War. A lawyer and journalist must balance the political forces acting upon him while trying to solve the mystery of assassinations plaguing the city.
No More Dying Then
Rendell, often called James's greatest rival, manages to come closest to the heart of a James mystery. One of her finest Inspector Wexford novels is also one of the most brutal. When two children disappear and only one body is found, Wexford must race against the clock. Can they find the child before it's too late?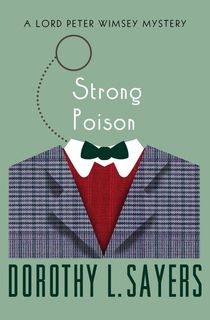 Strong Poison
The sixth Lord Peter Wimsey novel changes the series forever and for the better, by introducing Harriet Vane. When Harriet's fiancé dies in a manner eerily similar to her novels, all the evidence seems to be against her. Can Lord Wimsey prove her innocence in time?
Thus Was Adonis Murdered
This novel begins a severely underread series. Professor Hilary Tamar narrates from a distance as a group of young barristers attempt to solve a series of murders. Tamar functions as both narrator and detective, using intricate detail to craft fascinating legal whodunits.
A Suitable Vengeance
The fourth installment in the Inspector Lynley series takes readers back to the beginning. When a local journalist is murdered in Lynley's hometown, his family seems to be tangled up in the crime. A second murder quickly follows; Lynley must act to protect his family.
The Man With a Load of Mischief
Richard Jury makes his debut in this Christmas themed murder mystery. Don't worry—this is no simple cozy mystery. The cast of characters will keep you laughing while the Golden Age style mystery keeps you intrigued.
Dead Simple
When Michael Harrison is buried alive—seemingly by accident—things are far, far more complicated than they seem. Which may sound strange when a man has just been accidentally buried alive. Regardless, Detective Grace is on the case.
A Share in Death
When Scotland Yard Superintendent Duncan Kincaid finally gets a chance to take advantage of his timeshare, he's thinking he'll get a week of relaxation. Unfortunately, the body in the hot tub ended that thought process. Soon, he's fully invested in the inquiry. This character-driven detective tale is sure to satisfy.
The Eyre Affair
This oddball detection/meta-literary novel will satisfy fans of Death Comes to Pemberley. Thursday Next must enter the pages of Jane Eyre to save the titular character from a literary thief. If you're looking for something a bit off the walls, but still familiar, The Eyre Affair will scratch both itches.