Dorothy Sayers's mystery novels are beloved, and rightfully so. Her unique combination of humor, intelligence, gentle social critique, and intricate mystery plots made her a giant of the genre.
So, what's a reader to do after they've read every Peter Wimsy story and every Montague Egg short? We have you covered. From classy private detectives to posh balls where murder is afoot, these stylish mysteries are sure to satisfy Dorothy Sayers fans.
The Green Hat
Although set in the same era as the cases of Lord Peter Wimsy, The Green Hat focuses on a very different set than Wimsy and friends. Iris Storm is a femme fatale with a mysterious past—and the wearer of the eponymous green hat. Her first two husbands have died under mysterious circumstances, leaving Iris to pursue her true love Napier. A lightly satirical romance with more than a hint of mystery, this will appeal to fans who adore Sayers' use of language first and foremost.
Death in a White Tie
The seventh installment in Marsh's Roderick Alleyn series is one of the finest. Death in a White Tie invites the reader to the posh balls of London. Detective Inspector Alleyn is at the ready—there's been a rash of blackmail lately. But suddenly, the stakes change when a murder occurs. Can Alleyn find the blackmailer and the murderer?
Sister Pelagia and the White Bulldog
Akunin's Sister Pelagia is a nun and schoolteacher who takes on the occasional case under direction of her Bishop. The sister is charming, intelligent, curious—and impulsive and clumsy. If you read Sayers for the gentle humor beneath her prose, Akunin's work is perfect for you.
Behold, Here's Poison
Gregory Matthews is found dead after consuming a bit too much roast duck for dinner. Soon it becomes clear the duck wasn't the problem—it was the poison cooked into the meat. Can Superintendent Hannasyde parse the family's complicated relationships to find the true motive and killer?
Related: 9 Books for P.D. James Fans
Murder in Montparnasse
When fashionable Australian private detective Phryne Fisher's dear friends Bert and Cec ask her to help solve the murder of two of their former comrades-in-arms, she gladly takes the case. Soon, Fisher realizes that a fateful day spent in Montparnasse holds the key to the case. Meanwhile, her lover is planning to marry to another woman. Can she solve the case and keep peace at home?
Poetic Justice
Professor Kate Fansler often gets dragged into helping solve mysteries at her New York City university. When student riots, an indifferent college president, and a murder cast doubt on the survival of University College, Fansler must step in to save the school and find the murderer.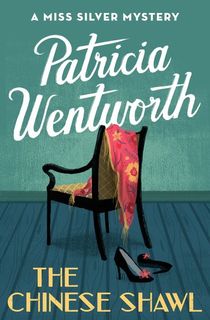 The Chinese Shawl
The fifth installment in the Miss Silver mysteries will charm any Sayers fan. With her passion for knitting and deceptively gentle demeanor, Wentworth's Miss Silver is a good-hearted riff on Agatha Christie's Miss Marple. When Miss Silver visits a country house, the beautiful, flirtatious Tanis Lyle is murdered. Can Miss Silver wheedle the answer to the mystery out of her companions?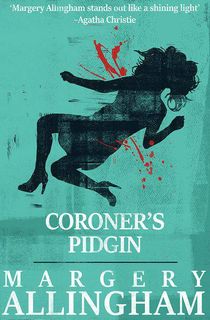 Coroner's Pidgin
Albert Campion returns home after a long, secret mission and encounters a shocking surprising. His manservant, Lugg, and a woman who appears to be an aristocrat show up at his flat, carrying an unidentified corpse. Campion must put all of his skills to work to solve this bizarre case. First: Who is this dead woman?
Related: 11 Authors Like Agatha Christie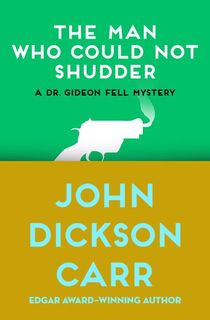 The Man Who Could Not Shudder
Six people are invited to Longwood House, only to witness one guest murdered by a gunshot that seemingly fires out of nowhere. The gloomy mood of the house and its eerie history lead some of the guests to suspect that a ghost is to blame. Can Gideon Fell dissuade them and reveal the true killer?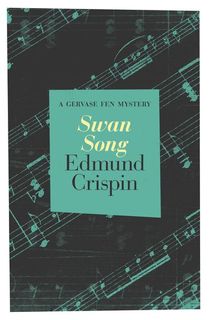 Swan Song
Edwin Shorthouse has an incredible talent for singing—and an incredible temper. When someone kills the opera singer inside his locked dressing room, Gervase Fen must take on the case. This classic locked room mystery has touches of academia, WWII history, and an incredibly intelligent sleuth.
Featured photo of Dorothy L. Sayers: Alchetron