Karen McManus' debut novel, One of Us Is Lying was impossible to resist. Touted as Agatha Christie meets The Breakfast Club, the novel quickly proved that description wasn't just accurate, but was also a killer combo. With the final book in the trilogy expected in 2023 and two seasons of the show available on Peacock, fans are dying to know how it all ends. Unfortunately, we don't have answers.
What we do have: 12 devious books that will keep your detective skills sharp until the explosive finale next year.
Official Trailer for One of Us Is Lying on Peacock
Books Like One of Us Is Lying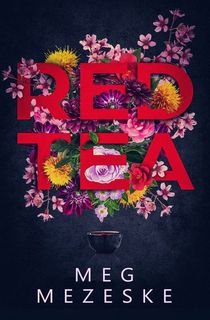 Red Tea
Jordan Howard needs to start over. She moves to the Japanese countryside and begins teaching High School English. When one of Jordan's students gets murdered, her lingering guilt over her brother's death surges. But then another student is murdered. And another. She doesn't want to be an amateur detective, but she's determined to find the killer. To make things more complicated, her relationship with the attractive Inspector Sakurai becomes more complicated the more she inserts herself into the investigation. Can she find the killer before another student dies?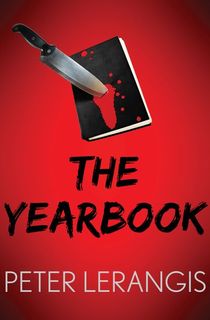 The Yearbook
Everyone always looks forward to seeing the yearbook. Except this year, someone has sabotaged it. Some really creepy poems were inserted next to some people's photos. David Kallas thinks it's all some elaborate prank. A sick joke, sure, but not a big deal. Until his friends start to disappear. But when he finds a dead body and learns that the same thing happened back in 1950, David realizes this is not just someone out for laughs. Can he stop history from repeating itself? Or is it already too late?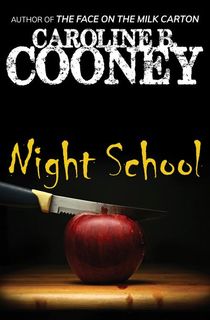 Night School
When Mariah sees the notice on the board for a mysterious night class, she feels compelled to sign up. She's not sure why. There weren't a lot of clues to indicate what the class was about. And only three others signed up. All becomes clear when she realizes they're going to learn the art of fear. Except, their teacher expects results. And there's no way to fake terror.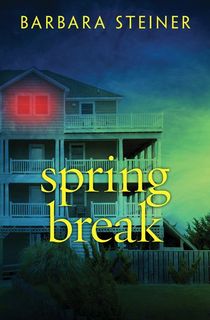 Spring Break
Angie can't wait for spring break. She hopes it'll be perfect for her and her four best friends. Their plans are almost ruined when every single cabin, shack, and motel in the area they want to visit is full—except one. When they arrive, the foreboding Jamison place sits next to a cliff. It's dark past makes it eerie but mysterious. The girls reassure themselves that their vacation is destined to be the best ever. But when her friends start to go missing, Angie realizes that somehow their presence woke something up. And they have to face the deadly consequences.
They All Had a Reason
From Charlotte's perspective, Bellany Silverfield has it all. She's pretty, popular, powerful, and the boy of Charlotte's dreams loves her. If Bellany wasn't around, Charlotte's life would be perfect. But when Bellany gets murdered, nothing in Charlotte's life changes. In fact, it gets worse. The circumstantial evidence could mark her as a suspect and the rumors circulating give her plenty of motive. She ends up caught between trusting her oldest friends and a boy she barely knows. All she knows for sure is that one of them is lying to her.
That Weekend
Prom was supposed to be perfect. Three best friends. A lake house. A secret trip for one perfect weekend. But when Claire wakes up covered in blood and alone on a hiking trail, she knows something is terribly wrong. She can't remember the last forty-eight hours. Three girls went up the mountain, but only one came back. Everyone wants answers—especially Claire. The answer to what happened is locked in Claire's memories. But as she starts to remember, she learns that everyone has secrets. Even your best friends. And she has a feeling that she isn't going to like the memories that come back.
A Good Girl's Guide to Murder
Five years ago, Sal Singh killed Annie Bell. The police are sure he did it. Everyone in town knows he did it. Case closed. But Pippa Fitz-Amobi isn't convinced. She grew up around the murder and saw how obsessed the town was with it. But when she decides to dig deeper and use the case for her final year project, she starts uncovering some secrets. Secrets someone wants to stay buried. Secrets someone might kill for. If the real killer is still in town, how far will they let Pippa get before they decide to kill her too?
Clique Bait
Popular girls ruin everything. Last year, they ruined Chloe Whittaker's best friend's life. This year, Chloe plans on getting revenge. She's changed her clothes, scrubbed her social media, and made it impossible to tie her to her best friend. Now all she has to do is befriend the group. But for all her planning, there's one thing she didn't account for: falling in love. The closer she gets to learning how to destroy everyone in the popular crowd, the more she realizes to defend her best friend, she has to betray the boy she fell for.
People Like Us
Kay Donovan has buried the skeletons in her closet and reinvented himself. Now, she's a star soccer player at a private school. Her and her friends practically run the school. But her life quickly starts to come unraveled when a girl's body is found in the school lake. The girl left Kay something. A computer-coded scavenger hunt that implicates student after student before landing firmly on Kay. But Kay has been backed into corners before, and she'll always do what it takes to survive. She learned a long time ago that the truth is malleable. And it can always be twisted.
All Your Twisted Secrets
When six students are invited to a scholarship dinner, they quickly realize it was a trap. And one of them is going to die. Amber Prescott isn't going to die. She's determined to get herself and the other five students out of that locked room alive. But with only an hour before the live bomb goes off, that might be easier said than done. As the minutes tick by, the secrets come out and tempers rise. Does one of them deserve to die? And who will they choose?
The Cheerleaders
Five years ago, Sunnybrook High disbanded their cheer squad after five girls died—two in an accident, two were murdered, and one committed suicide. After that, no one wanted to be reminded of their absence. Until now. The students and faculty are ready to move forward. Easier said than done for Monica. It was her sister who died. And she just wants to forget. But Sunnybrook has secrets that refuse to be forgotten. A cell phone is found, buried letters surface, and people seem to know more than they're saying. Whatever happened to the cheerleaders isn't over. And no one is safe until it is.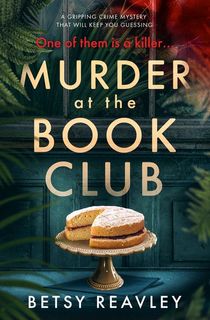 Murder at the Book Club
Every week nine women meet to share tea, cake, and their love of books. It felt serendipitous when the online group realized they lived close to each other. But beneath the surface, distrust simmers. And then one of the members turns up dead. The detectives are having trouble finding a motive and when a second book club member dies, all clues lead back to the women. As bitter resentments and volatile secrets rise, it seems like one of the women in a murderer. But just when everything starts to make sense, an unexpected clue throws the entire investigation in a new direction.