Author Rachel Hawkins has published a dozen middle-grade and YA books in genres as varied as mystery, fantasy, and romance. On January 5, 2021, she turned a new leaf when she released her first adult suspense novel. The Wife Upstairs is "a gothic thriller laced with arsenic" (Entertainment Weekly) that has been slated one of the most highly anticipated books of the year by Newsweek, PopSugar, CrimeReads, and more.
In a modern twist on Jane Eyre with a plentiful helping of Southern charm, The Wife Upstairs revolves around a young woman named Jane. Newly arrived in Birmingham, Alabama, Jane is second-guessing her decision to move—until she falls for handsome widower Eddie Rochester. The feeling seems to be mutual, but Jane is haunted by tales of Eddie's beautiful and accomplished late wife.
Will there be room for Jane in Eddie's heart, or will the shadow of Bea forever eclipse her? You'll have to pick up the novel to find out how this fresh feminist spin on a classic tale ends. In the meantime, if you're searching for more domestic noir and Gothic chills, you can't go wrong with any of the following mystery novels.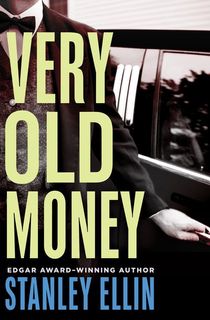 Very Old Money
With their savings rapidly evaporating, a young couple accepts a well-paid contract: they'll become live-in servants at a luxurious Gilded Age home in Manhattan. Amy soon resents her position as a personal secretary for the aging Miss Margaret, who suffers from a mysterious ailment; while Mike, an aspiring writer, believes he can craft a modern Gothic novel based on their unique experience. However, things take a turn for the worse when Amy begins to suspect that she and Mike are pawns in a devious game masterminded by Miss Margaret.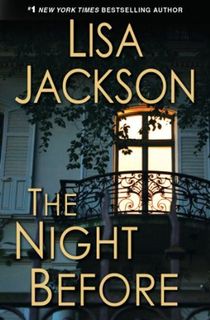 The Night Before
Like Rachel Hawkins' latest, this novel by #1 New York Times bestselling author Lisa Jackson revolves around a Southern woman plagued by paranoia and self-doubt. Caitlyn Montgomery Bandeaux wakes up covered in blood, with no memories of the previous night. Then she hears that her estranged husband has been murdered. Could she be capable of this horrifying crime, and so many others?
Related: Running Scared: 13 Heart-Racing Mysteries by Bestselling Author Lisa Jackson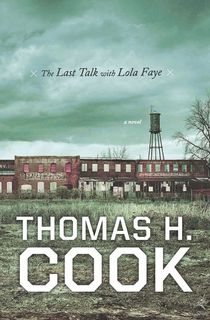 The Last Talk with Lola Faye
Family drama and a twisted love triangle take center stage in this "darkly powerful" novel set in a tiny Southern town (Kirkus Reviews). Lucas Paige has long believed that Lola Faye Gilroy, his father's mistress, was responsible for his murder. Desperate to piece together the truth about his father's death, he meets up with Lola for a drink. As Lola tells her side of the story, they each recall that harrowing day, and Lucas struggles to maintain the upper hand in their increasingly tense exchange.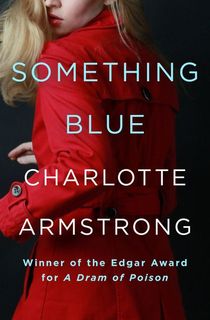 Something Blue
Charlotte Armstrong, "the mistress of day-lit terror," brought readers her own take on Gothic literature with this 1959 novel (The New York Times). After a whirlwind courtship, Nan Padgett is engaged to a handsome vintner. But her happiness is soured by a call from her beloved aunt, who warns her not to marry this man. When the aunt dies soon thereafter, Nan's suspicions grow, and she becomes entangled in a web of lies spun by her own family.
Pretty Little Wife
Lila Ridgefield's husband, Aaron, is the latest person to vanish from their small college town. Everyone is disturbed by the news of Aaron's disappearance, none more so than Lila. Especially because she was the last person to see his body—and now it's gone. A twisty, atmospheric domestic suspense read reminiscent of The Wife Upstairs, this novel is one you'll race to finish.
Related: Investigate the Thrilling World of J.T. Ellison, Queen of Domestic Suspense
The Last House Guest
Littleport, Maine is your typical tourist town, with wealthy visitors flocking to the shore each summer. Visitor Sadie Loman and local resident Avery Greer befriended each other as children and were inseparable every summer for almost a decade, until Sadie's tragic suicide. Avery is haunted by her friend's death, and knows in her gut that there's more to the story. Through a cloud of grief, she's determined to learn the truth.
Behind Closed Doors
"A can't-put-down psychological thriller" about a seemingly perfect marriage (Library Journal) is the perfect accompaniment to The Wife Upstairs. Jack and Grace appear as though they were made for one another. But look a little closer, and you'll wonder why Grace never answers the phone or leaves the house alone—and why there are high-security metal shutters on all the windows...
Related: 10 Domestic Thrillers That Make You Read Between the Lies
My Lovely Wife
Plenty of couples share similar interests and hobbies, but Millicent and her husband have taken up an entirely different kind of pasttime: murder. If you're searching for fiction that's even darker than The Wife Upstairs, but with the same family drama, unexpected twists, and perfectly-honed tension, this is your best bet.
Available on January 12, 2021
The Perfect Guests
An atmospheric Gothic setting awaits you in The Perfect Guests. This novel weaves together the timelines of two young women who were both guests at Raven Hall, 30 years apart. Beth Soames and Sadie Langton are both invited to play a game—one that's much more sinister than it first appears.
Related: New Mystery and Thriller Books We Can't Wait to Read
The Wrong Family
Winnie and Nigel Crouch seem perfectly normal, but Juno knows that's not true. After a terminal diagnosis, the retired therapist moved in with the couple hoping for peace and quiet. Ever since she overheard a startling conversation, she hasn't been able to get it out of her mind—and her meddling could end her life much sooner than expected.