Swedish crime writing duo Roslund and Hellström cast a formidable shadow across the icy field of Scandinavian noir. Comprised of award-winning journalist Anders Roslund (born 1961) and reformed criminal Börge Hellström (1957–2017), the bestselling authors blended brutal realism with biting social critique in their crime novels—delivering propulsive reads that questioned the line between perpetrator and protector.
Together, they published seven DCI Ewert Grens novels between 2004 and 2016. Their best known work, Three Seconds, first published in Sweden in 2009, was a multiple award-winning hit that spent the better part of a year on the Swedish bestseller list. The fifth entry in the Grens series, Three Seconds tracks an ex-con turned undercover operative who's trapped between organized crime and the law when a drug deal in Stockholm turns deadly. To his wife and children, he's Piet Hoffmann; his drug world codename is Paula. Detective Grens is tasked with investigating the botched deal, thus placing the top-secret operation—and the undercover cop—in grave danger.
Related: 13 Thrilling Nordic Noir Novels
Roslund and Hellström expanded the explosive case of Ewert Grens and Piet Hoffmann with 2016's Three Minutes. The hotly anticipated third entry in the Grens-Hoffmann trilogy, Three Hours, in slated for stateside publication in September 2019. In addition, a silver screen adaptation of Three Seconds, titled The Informer, is set for release later this year.
In the meantime, we've rounded up a few of our favorite mysteries and thrillers that possess the same gritty realism and masterful plotting found in Roslund and Hellström's best work. Here are 10 chilling reads for fans of Three Seconds that are sure to get your heart racing.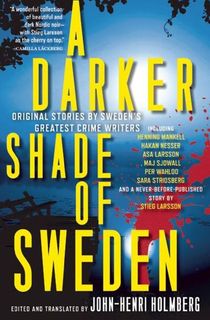 A Darker Shade of Sweden
Whether you're new to Swedish crime fiction or a seasoned genre vet, this killer compendium belongs in your collection. Edited by John-Henri Holmbert, A Darker Shade of Sweden collects original crime stories from seventeen of Sweden's best crime writers. Contributors include Henning Mankell, Åsa Larsson, Eva Gabrielsson, Åke Edwardson, Maj Sjöwall and Per Wahlöö, and a previously unpublished story by The Girl with the Dragon Tattoo author Stieg Larsson. Packed with the grim and brutal cases that define the genre, the literary voices gathered here "reaffirm the dominance of Swedish writers with original crime fiction." (The Sun)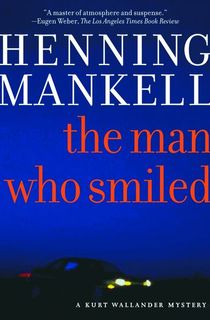 The Man Who Smiled
Swedish crime writer Henning Mankell is a master craftsman of the modern police procedural and this bestseller stands as one of his best works. The Man Who Smiled follows Mankell's troubled Inspector Wallander who's on extended leave after killing a man in the line of duty. Nursing his distress with alcohol, Wallander contemplates quitting the force entirely. But a violent act shakes him out of his stupor. An old friend, who previously had asked the inspector to look into the mysterious death of his father, is now dead. Wallander's investigation leads to the office door of a business tycoon at a multinational corporation—whose million dollar smile masks a ruthless mind. Expertly plotted, The Man Who Smiled serves up a dark vision of power, corruption, and humanity's capacity for violence.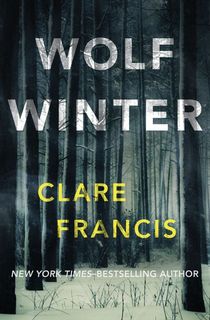 Wolf Winter
New York Times-bestselling author Clare Francis crafts a taut web of deception in this Cold War spy thriller set in the arctic wilds of far northern Europe. Explorer Hal Starheim is haunted by the death of his friend Jan Johansen, an explorer who along with a colleague was shot to death after crossing into the USSR's northern territory. Hal joins forces with Jan's widow Ragna and a Norwegian journalist named Rolf Berg to investigate the shooting. Their search leads deep into the land of the midnight sun and into the heart of an international conspiracy.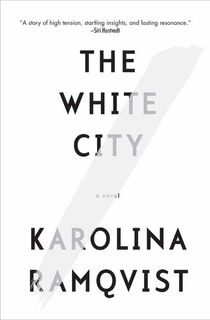 The White City
Ramqvist was awarded the Per Olov Enquist Literary Prize for this bestselling psychological thriller about one woman's fight to break free from her boyfriend's lawless past. A high life with John was always risky: drugs, money, parties—and the lingering threat of the law. But now John's gone, and Karin wanders the unheated halls of their lakeside compound while caring for their young daughter, Dream. When authorities close in to seize John's assets, Karin is determined to find a way out that will save her as well as her child. Set against a harsh Scandinavian winter, The White City is an empowering tale of suspense that explores the personal impact of crime.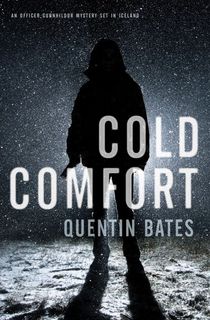 Cold Comfort
Bates turns in a "crackling fiction debut" (Publishers Weekly) in this Icelandic thriller that draws on the fallout of the country's real-life financial crisis. After years running a police force in rural Iceland, Sergeant Gunnhildur Gísladóttir is promoted to Reykjavík's Serious Crime Unit. With a change in scenery comes a severe uptick in dangerous crime. She's soon tasked with cracking two cases from different ends of the social spectrum. The first involves an escaped convict in the midst of a vicious spree of retribution; the second centers on the murder of a TV fitness guru. As she investigates the cases, connections emerge—and Gunna encounters some unsavory players who will do whatever it takes to remain in the shadows.
Related: Ministry of Fear: 10 Graham Greene Mysteries and Thrillers You Need to Read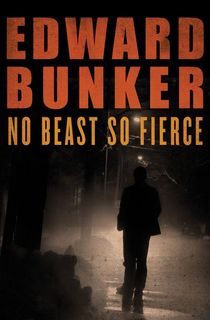 No Beast So Fierce
A key element of Roslund and Hellström's power is their unflinching depiction of criminal life. Much of this stems from Hellström's experiences. An ex-convict, Hellström later became a founding member of KRIS, an organization that provides support for former criminals. American author Edward Bunker also served time in prison and later drew from his experiences to craft stark crime novels bristling with authenticity. No Beast So Fierce, Bunker's first published novel, stands as one of his strongest. After years behind bars, Max knows how to survive as a prisoner. But now he's set for release and must learn to shake off old habits and adapt to life on the outside if he hopes to stay free. James Ellroy declared No Beast So Fierce "quite simply, one of the great crime novels of the past 30 years."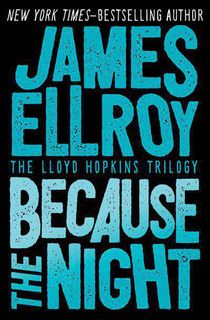 Because the Night
Jungle Jack Herzog is a master of the undercover operation—so much so that he's known as the Alchemist for his ability to conjure up new identities and disappear into the criminal underworld of Los Angeles. But now he's vanished entirely, and LAPD detective Lloyd Hopkins is determined to track him down. Dubbed the "demon dog of American crime fiction," Ellroy is known for his electrifying crime novels that explore the seedy side of LA. He published three Lloyd Hopkins crime novels in his early years. Because the Night is the second in the trilogy.
The Laughing Policeman
Blending stark crime procedurals with contemporary social issues, Swedish crime-writing duo Maj Sjöwall and Per Wahlöö are known as the godparents of Scandinavian noir. The influential pair published 10 Detective Martin Beck novels between 1965 and 1975. Their fourth entry in the series, The Laughing Policeman, earned them an Edgar Award in 1971. One dreary night in Stockholm, a killer guns down nine people on a city bus. The media sees the attack as a random public shooting. Beck suspects otherwise, and sets out to crack the case. Critics have referred to Roslund and Hellström as the successors of Sjöwall and Wahlöö—and indeed, Roslund even cites The Laughing Policeman as a major source of inspiration.
Related: 8 Crime Noir Books That Will Have You Reaching for Your Trench Coat
The Torso
This installment in Tursten's acclaimed crime series finds Detective Inspector Huss on the hunt for a depraved murderer. Human remains turn up on a beach in Sweden; the body is so thoroughly mutilated that authorities struggle to establish the victim's gender. Huss takes on the case, and soon connects the slaying to an equally brutal killing in Copenhagen. A serial killer is on the loose, and when people close to Huss start dying, she fears she may be next in line. Tursten excels at blending escalating tension and scenes of graphic violence with a nuanced depiction of life as a police officer. As with the other books in her series, Tursten's heroine inspector steps off the page as a flesh-and-blood character who must balance the demands of her family with the ceaseless cruelty of her profession.
Death of a Nightingale
Danish authors Kaaberbøl and Friis made a big splash with their bestselling thriller The Boy in the Suitcase, first published in Denmark in 2008. In Death of a Nightingale, the duo weaves together parallel narratives and multiple characters from different timelines to produce a sweeping crime narrative. Danish rescue worker Nina Borg picks up on the distressing case of refugee Natasha Doroshenko. Natasha was recently arrested for the murder of her Danish ex-fiancé, but Nina knows Natasha's no killer. When Natasha breaks free from authorities, Nina's attention is raised. And when someone moves in to kidnap Natasha's young daughter, she knows a greater conspiracy is at play. Her search for the truth unravels a decades-long case that traces back to the Stalinist era and the Soviet famine that devastated the Ukraine.
This post is sponsored by Open Road Media. Thank you for supporting our partners, who make it possible for Murder & Mayhem to continue publishing the mystery stories you love.
Featured photo via cover of "Three Seconds"