Graham Greene excelled at capturing the moral disquiet of the human heart, and stands today as one of the twentieth century's most perceptive writers. Many readers know the author for his literary works like The Power and the Glory or The End of the Affair. Yet Greene also penned a number of influential mysteries and thrillers—suspenseful tales packed with intrigue, espionage, and desperate men and women on the run.
The author wrote from experience. During World War II, he served as a spy for England's MI6 and unknowingly worked under double agent and Soviet defector Kim Philby. Afterward, Greene traveled to some of the world's most volatile regions, from war-torn Vietnam to revolutionary Cuba.
At the time, Greene viewed his mysteries and thrillers as distinct from his literary fictions. But crack one open and you'll find that the author's so-called "entertainments" crackle with just as much brilliance and intensity—and deliver a thrilling reading experience. Discover Greene's suspenseful side in the Graham Greene mysteries and thrillers below.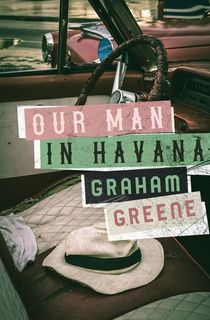 Our Man in Havana
A remarkable number of Greene's narratives were adapted for the silver screen, yielding noirs and thrillers (such as The Third Man) now considered classics of the genre. This Cold War tale, hailed as one of the 20 best spy novels of all time by Telegraph, inspired the 1959 British spy games comedy of the same name starring Alec Guinness. James Wormold is a lowly vacuum salesman in Havana, Cuba, struggling to turn a profit. So when MI6 offers Wormold the opportunity to work for British intelligence, he leaps at the chance. The only problem? He has very little intel to deliver. To keep Her Majesty happy and his wallet fat, Wormold concocts phony reports and diagrams based on vacuum cleaner parts. The scam works, at first—until Wormold's false narratives put him in the crosshairs of a real-life assassination plot. Greene would revisit themes of espionage, MI6, and Cold War paranoia in 1978's The Human Factor.
Related: Film Fatale: 9 Noirs and Their Literary Inspiration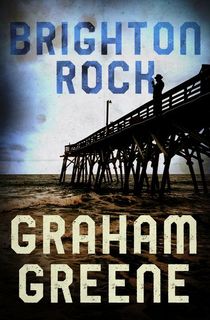 Brighton Rock
Greene's chilling portrait of sin and violence was twice adapted for the silver screen and still resonates decades after its release. For Pinkie Brown, a teenage gangster on the rise in the slums of Brighton, crime is an everyday occurrence. His cold heart and cruel spirit lead to a number of rackets, rip-offs—and the murder of a journalist named Fred Hale. Pinkie's attempt to cover up the slaying only leads to more trouble. Meanwhile, a woman named Ida Arnold observes Pinky from the shadows, and she's determined to expose the teenage gangster for the soulless killer he is.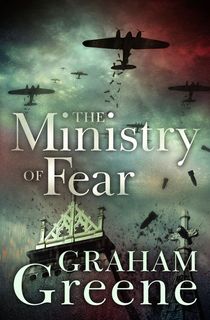 The Ministry of Fear
No one can be trusted in this explosive World War II spy thriller set against the backdrop of the London Blitz. After winning a game of chance at a charity fair, Arthur Rowe receives a cake. But the coveted baked good wasn't meant for him. Soon, Rowe is racing for his life through the rubble-strewn streets of London, pursued by foreign agents. They're dead-set on taking back their prize and silencing Rowe for good. Greene was a master at contorting ordinary moments into nerve-wracking narratives of high-stakes suspense. Ministry of Fear, which inspired the 1944 film noir directed by Fritz Lang, is one of his most gripping examples.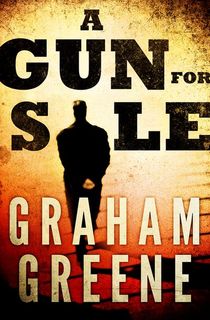 A Gun for Sale
With its pitch-black plotting of deception, passion, and murder, A Gun for Sale was destined for the silver screen, and indeed inspired the 1942 film noir classic This Gun for Hire starring Alan Ladd and Veronica Lake. Raven is a ruthless criminal tasked with killing a government minister—an act of murder intended to ignite a full-fledged war. The assassin completes the hit, but he's paid in traceable stolen notes. Someone set him up. As England's most wanted killer searches for the truth, detective Jimmy Mather is in pursuit. But Raven may have found salvation in Anne Crowder, a dancer who doubles as Mather's fiancée.
Related: 10 Classic Film Noir Movies Every Mystery Buff Should Watch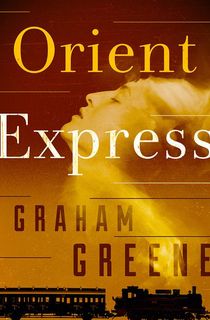 Orient Express
This 1932 thriller, Greene's fourth published novel, marked a critical and commercial breakthrough for the author. It opens on that most potent of mystery settings: a speeding train. Strangers move through the passenger cars as the train races across Europe on a three-day journey to Constantinople: a London trader with unfinished business in Turkey, a troubled journalist in pursuit of her next scoop, a murderer on the run, and a communist dissident intent on jumpstarting a revolution. As the Orient Express hurtles toward its final destination, the fates of each passenger will collide.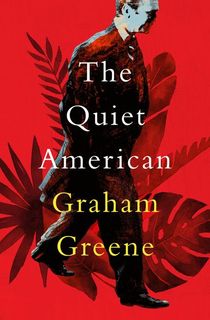 The Quiet American
One of Greene's most enduring novels, The Quiet American combines the intrigue and excitement of his entertainments with the probing complexity of his literary works. British journalist Thomas Fowler is on assignment in Saigon, Vietnam, covering the fight against French colonial rule and spending time with Phuong, his Vietnamese lover. Amid the turmoil enters Alden Pyle, a brash CIA operative on a secret mission. Pyle's steadfast commitment to American exceptionalism soon proves disastrous—for Fowler, Phuong, the people of Saigon, and Pyle himself. Condemned as anti-American by critics, The Quiet American remains as a powerful critique of blind patriotism and interventionist warfare. It was twice adapted for the silver screen, first in 1958 and again in 2002, starring Michael Caine, Brendan Fraser, and Do Thi Hai Yen.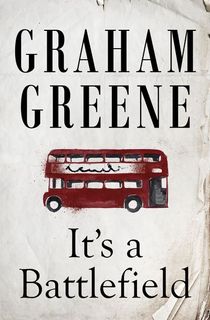 It's a Battlefield
Published in 1934, this crime and punishment procedural is one of Greene's first overtly political works, with the author describing its theme as "the injustice of man's justice." Communist bus driver Jim Drover is set to hang after killing a policeman who threatened his wife during a volatile Hyde Park demonstration. While Drover comes to terms with his fate behind bars, a move for a pardon gains traction. But the growing unrest over the case and its consequences threatens to divide London and upend the prisoner's personal relationships. Zadie Smith once said of Greene's work: "There is no real way to be good in Greene, there are simply a million ways to be more or less bad." Such is the case in It's a Battlefield, a political thriller filled with flawed agents playing a grim game of fate.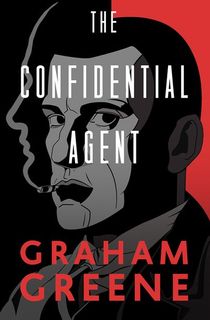 The Confidential Agent
Written at the height of the Spanish Civil War, this cat and mouse political thriller inspired the 1945 film starring Lauren Bacall and Charles Boyer. D. hails from an unnamed country consumed by civil war. He arrives in England on a simple secret mission: secure coal for his country in hopes of fueling the loyalist fight against fascist forces. But malevolent agents shadow D.'s every step. Soon he finds himself ensnared in a web of sabotage, with no one to trust. Greene biographer W.J. West notes in The Quest for Graham Greene that Greene was unhappy with The Confidential Agent, going so far as to request it be published under pseudonym. Critics, however, found much to love in the allegorical thriller, with The New York Times calling it a "magnificent tour-de-force among tales of international intrigue."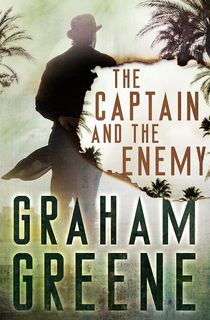 The Captain and the Enemy
Released in 1988, The Captain and the Enemy was Greene's last published novel before his death in 1991. The narrative follows Victor Baxter, who encounters a mysterious man known as the Captain on his twelfth birthday. The Captain claims to have won Victor in a game of backgammon with the boy's father; he's here to collect his prize. So the man abducts the boy from boarding school and spirits him away to his flat in London. Once there, Victor adjusts to his new life with the Captain and the Captain's partner Liza, all the while tracking the Captain's secretive behavior and long stretches away. When a grown Victor follows the Captain to Panama in search of answers, a shocking truth is revealed.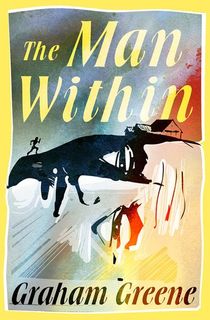 The Man Within
Released in 1929, The Man Within is Greene's first published novel—and serves as an exciting snapshot of a young author on the cusp of greatness. It follows Francis Andrews, a criminal on the run from his fellow smugglers and the long shadow of his deceased father. He finds safe harbor in the arms of Elizabeth, another outsider with a dark past of her own. But when Elizabeth convinces Andrews to testify against the crimes of his associates, it sets off a chain reaction that puts everyone in jeopardy.
This post is sponsored by Open Road Media. Thank you for supporting our partners, who make it possible for Murder & Mayhem to continue publishing the mystery stories you love.