If you're looking for a good mystery to curl up and get cozy with or for a book that'll send you diving under the covers, we have your next read. These British mysteries have a range of settings: sleepy villages, the idyllic countryside, or the bustling city of London. There's danger lurking around every page turn. Take a look at the nine of the best mysteries that even the most ardent mystery fan has yet to read.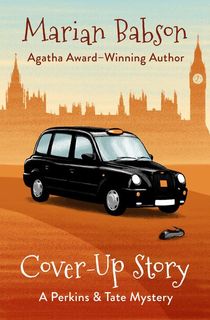 Cover-Up Story
This London-set mystery focuses on the public relations firm of Perkins & Tate. Having taken on an American country singer with a vulgar reputation, they appear to have their work cut out for them. However, Douglas Perkins and Gerry Tate are forced to work beyond their usual scope when the singer's controlling mother dies—under very suspicious circumstances.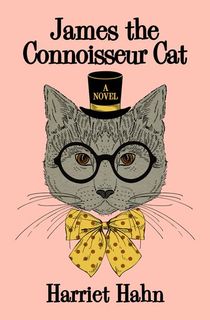 James the Connoisseur Cat
Have you ever found yourself watching your cat mid-nap and thought, "Ugh, I wish that were me?" Well, now you can put yourself in the mind of a crime-solving cat. James is a silver-gray cat that befriends an American antiques expert visiting London. Solving the secret of a priceless jewel scam is only the start of James' adventures. He soon makes a name for himself as a connoisseur cat, a crime-solving feline with impeccable taste.

Related: The Rise of the Millennial Cozy Mystery
Everything Bundt the Truth
After the death of her second husband, Jane Marsh is resolved to live a fuller life. She's visiting new, hip restaurants; she's dating again. More than anything, Jane wants to join a dinner club. It seems that she may be on her way to achieving that goal, but she finds herself crying over spilled milk when her housekeeper is murdered and Jane and her guests are considered to be the suspects.

It simply isn't fair. Just because two of her husbands died under mysterious circumstances doesn't mean Jane is a murderer!
Danger's Last Resort
A twist on the classic cozy British mystery, Sheen's novel brings the reader to Barbados. Rose has always dreamt of exotic travel. She quits her job at a bleak English hotel when she inherits the rights to a hotel property in Barbados. It seems like an absolute dream—sure, it's a little overgrown, but Rose is willing to put in the work.

Then, the threats start. There are dangerous people that want Rose's new property, people that may be willing to kill for it. Rose finds trouble in paradise as she tries to hold on to her dream.
Death Before Dessert
Between jobs and between apartments, Clara Harrington decides to visit her dear aunt in the cozy town of Picklemarsh, England. Any thoughts of peace and quiet that Clara may've had when she first arrived are ruined when a local town councilor is murdered. Now, it's up to Clara and her family to bring the murderer to justice.

Related: The Queen of Crime: 10 Best Agatha Christie Books
Say Cheese and Murder
Cassandra Hayword has an incredibly unhappy New Year's Eve when an ice storm traps her and her aunt's guests in an English estate. The house is full of people: household staff, local merchants, family friends, rival cheese company owners, and the CEO of Lemington Cheese Company (and Cassandra's own aunt), Lady Lemongton.

When someone dies and Cassandra finds herself the head detective's primary suspect, it's up to Cassandra to clear her own name, and to find out who really committed the crime.
Murder By the Seaside
A man well-acquainted with death, Simon Croft is stumped by a salacious crime perpetrated on the south coast of Sussex. A drug user has been killed, and there aren't any suspects. A lack of suspects doesn't mean a lack of evidence, however—and all of Simon's experience draws his attention to two seemingly uninvolved people, one of whom seems to be hiding something.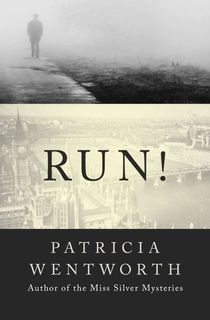 Run!
Set in the idyllic English countryside, unsuspecting James Elliot finds himself lost in the dark—and caught up in a murderous plot. James stops to ask for directions and is ushered away by a woman, telling him to run. The two of them escape after shots are fired.

This mysterious woman goes by many names. She tells James that someone is after her inheritance, and will go to whatever means necessary to get it. James is determined to learn the truth behind the woman's past, the shooter's motives—and to ensure he's not next on the killer's list.

Related: 8 Gripping Mysteries to Read on the Beach This Summer
Kill Order
Secret Agent Maggie Black is on the run. What was meant to be a bog-standard evening protecting the Mayor of London turns into an absolute mess when he's assassinated—and Maggie is framed for it. When she can't explain away the evidence set against her, Maggie is forced to go into hiding. It's up to to her find out who really killed the Mayor, but time is running out.
Featured Photo: Craig Whitehead / Unsplash