What relaxing day in the sun is complete without a heart-pounding page-turner to pore through? Whether you favor northern shores, sunny oceans, or islands across the pond, beaches are idyllic locales for any mystery. So grab a towel, dab on some sunscreen, and settle in for a great read. Here are 8 of the best mysteries to read on the beach this summer.
Related: 17 Beach Reads That'll Give You Chills on a Hot Day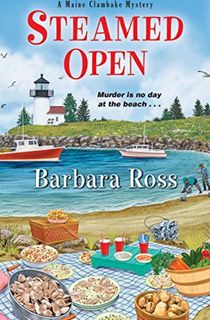 Steamed Open
Book seven in Barbara Ross's Maine Clambake Mystery series—which doesn't need to be read in order, but is a must-read if you love beachy cozies—is the perfect companion for a lighthearted beach trip. Many mysteries can sink into darker themes, and while this book still features a murder, it still maintains a light and bouncy air that might even be best paired with a margarita or two.
Related: 9 Fun and Quirky Whodunits by Female Mystery Authors
Summertime in Busman's Harbor, Maine always promises a good time. But when an enigmatic new neighbor puts up a gate blocking beach access, Julia Snowden is furious she's been cut off from the Snowden Family Clambake's supply. And she's not the only one in town with a grudge against Bartholomew Frick—and one of them was mad enough to kill. As Julia is the last known person to see Frick alive, she's determined to sift through the list of suspects to find the truly guilty party.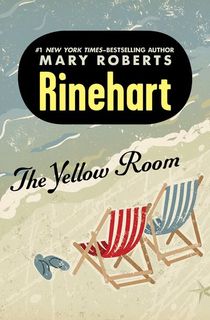 The Yellow Room
The Yellow Room utilizes the lighter tone of a cozy mystery will also delivering a delightful historical and old-fashioned flare from an author considered to be "America's Agatha Christie." Caroline Spencer has nothing but bitter feelings toward the war. It took her fiancé from her and left her a spinster at the young age of 24. She has a mind to take up work in the war effort, but her ailing mother requires her company at their Maine summer home. However, their arrival reveals the mansion to be dark, abandoned by servants, and locked up tight—with a dead body left inside a closet. A killer walks the grounds of the Spencer mansion, and as the police lay their suspicions on Carol, it's up to her to find the truth and save her mother.
Related: How Mary Roberts Rinehart Got Her Start—and Invented a New Kind of Mystery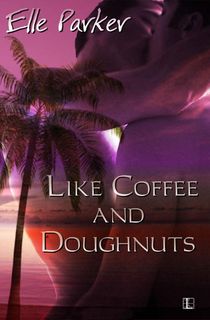 Like Coffee and Doughnuts
If you like to spice your mysteries up with a bit of romance—particularly a queer romance—then Like Coffee and Doughnuts is an absolutely essential read. An old-fashioned sleuth in a modern world, Dino Martini may do most of his investigating on the computer, but he still adheres to the classic staples of carrying a gun, driving a convertible, and living on a Florida beach. And life is pretty good there, especially since his best friend, mechanic Seth Donnelly, always has his back.
Related: 8 Heart-Racing Mystery Romance Books
However, things take a monumental turn for Dino when, on top of a brand new apartment and a fresh and dangerous case, he stumbles into his very first relationship—with his total opposite, Donnelly, of all people. As he struggles to figure out if he's boyfriend material, there's a lot Dino is going to have to face head on, including the terrifying twists in his investigation.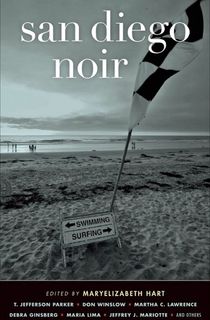 San Diego Noir
If you're on the lookout for an easily digestible read, what more could you want than this collection of noir short tales set in San Diego, a location known for having some of the best beaches in America? While this lively city is certainly home to miles of beaches, it is also a bustling hub of earthquakes, border-related crimes, corrupt politicians, and terrorism. And the perpetrators and victims of this city's underworld range from the powerful elite to those forgotten in poverty.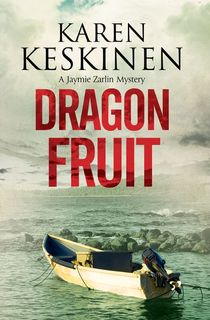 Dragon Fruit
For those looking for a beach mystery read that dives headfirst into themes both dark and heavy, Dragon Fruit definitely delivers. A panga boat loaded with drugs hits the shores of Santa Barbara in the night, but there was far more precious cargo aboard. Chucha Robledo comes to bring her baby girl to land, only to find she's vanished with nothing more than a silver medallion in her place. Chucha is a transgender Mexican immigrant who tried to smuggle her child into America—she has no illusions that police will be helpful in getting her daughter back. So she turns to private investigator Jaymie Zarlin.
Related: Summer Mysteries You Won't Want to Miss
Jaymie is well-versed in the pain of loss after her brother died in police custody. And as she steps into an investigation at the heart of human trafficking, she gets closer to the truth about her brother's death than ever before. The local police urge her to step away from the case, but her journey into misery has just begun.
The Guest List
While it may not be set in the tropical or sunny beaches that first come to mind when you think of a summer beach read, The Guest List takes place on an Irish island full of drama and danger. Guests begin to congregate on the island to celebrate the nuptials of a happy couple. The groom is a handsome and rising star of the small screen. The bride is a brilliant magazine publisher. And the wedding has been meticulously planned and prepped for a perfect execution...
Related: 7 Mysteries Set in Ireland
As the champagne starts to flow, perfection gives way to human jealousies and petty grievances. The groomsmen toss back booze like they're back in school. A bridesmaid purposely trashes her dress. A friend of the bride delivers an uncomfortable toast. And then someone turns up dead.
The Newcomer
Letty Carnahan finds her sister Tanya dead in her New York City townhouse—and she knows exactly who the killer is. Who else besides Tanya's ex, slimy real estate entrepreneur Evan Wingfield? Tanya always said that if anything happened, it would be Evan at the center of it. And now Letty must keep the promise she made—she has to take Tanya's daughter Maya and run.
With her four-year-old niece in tow, Letty flees Evan and the law. But Tanya left behind plenty to help them: her Mercedes, a bag full of cash, a huge diamond ring, and a faded magazine story about a motel in Florida. But as Letty checks into The Murmuring Surf Motel, the close-knit regulars regard her with suspicion. And as she tries to unravel Tanya's complicated past, she does her best to evade the eye of the hotel owner's handsome son, a police detective named Joe.
Dead Girl Running
Kellen Adams has a gunshot scar on her forehead, a husband she hopes is dead, and a year she can't remember. She takes an assistant manager job at an isolated resort on the North Pacific Coast, hoping to leave behind the trouble that lies in the gaps in her memory. But when a woman's dead and mutilated body is found in her new sanctuary, Kellen fights to keep her own secrets while solving the mystery of this murder. And it won't be the last death to find the resort...
Related: Intimate Illusions: Mysteries and Thrillers About Marriages Gone Wrong
Featured photo: Mishal Ibrahim / Unsplash