A crackling fire, a mug of hot cocoa, and a gripping new thriller to crack open in your reading chair—is there a better way to spend a wintry day?
The winter season is nearly here and we know the long nights and frosty temperatures can be brutal. That's why we compiled a list of must-read winter mystery and thriller books to keep you warm on the darkest winter nights. The gripping reads below are sure to get your blood pumping as the snow begins to fall—from a Cold War spy tale set in the arctic wilds of far northern Europe to a crackling new thriller about one woman's search for the truth in her icy hometown. So settle in, mystery fans. The weather outside may frightful—but the mysteries and thrillers below are deadly and delightful.
The Current
From the celebrated author of Descent comes a gripping new thriller set against the snowy expanse of small-town Minnesota. In the dead of winter, authorities pull two female friends from the frigid waters of the Black Root River. One of the women, Caroline, is dead; the other, Audrey, is half frozen but alive. What happened was no accident. The shocking event stuns the surrounding community, recalling still-raw memories of another young woman who died in the Black Root River ten years ago—and whose killer may still be at large.
Determined to get to the bottom of her harrowing ordeal, Audrey searches for answers, and soon realizes that her brutal encounter connects to the earlier unsolved death. The deeper she dives into this mystifying case, the more treacherous the waters become, and the closer she gets to exposing the violence that courses deep below the frozen surface of her hometown. Published in November 2019, critics are hailing Johnston's The Current as a "masterful novel worth lingering over—it soars above the constraints of a traditional thriller and pulls you deep into the secrets of a grief-stricken town" (People).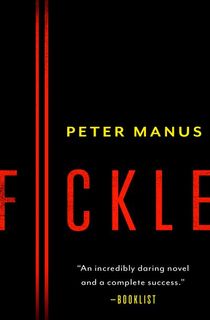 Fickle
This clever novel is told through a series of blogs that follow an unfortunate event. One winter night in Boston, a young woman witnesses a man jump to his death in front of a subway. Known only as "l.g. Fickel" online, she then turns to her blog to rehash the tragic episode with her followers. Each night, fickel blogs about "Mr. Suicide," discussing the ensuing investigation with an eerie foresight...Things take a turn when her blog name is discovered on the dead man's computer. Yet it's just the first of several damning coincidences connecting fickel to the man's death. Is she truly the innocent victim she portrays herself to be, or is she actually a manipulator getting revenge on the cyber-bullies who've tortured her? Told through fickels' blog entries, Peter Manus' dark tale of obsession and deception will leave you questioning everything you think you know...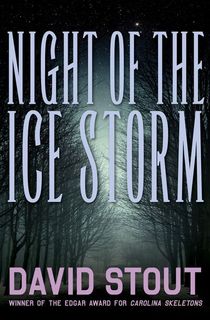 Night of the Ice Storm
Edgar Award winner David Stout delivers a chilling tale in this heart-stopping crime novel. In 1971, a blinding winter deluge pummels the upstate town of Bessemer, New York. Two men, waylaid by the storm, take refuge in the basement of a young Catholic priest. The stormy night ends, shockingly, in murder.
Related: 13 Killer Revenge Movies Best Served Cold
Two decades later, reporter Ed Sperl finds himself drawn to the cold case, which resulted in no charges or convictions. His investigation uncovers surprising new evidence—but will it be enough to solve the icy slaying and finally provide Bessemer residents with closure? Only one detail is certain: The killer remains at large, and he may be closer than you think...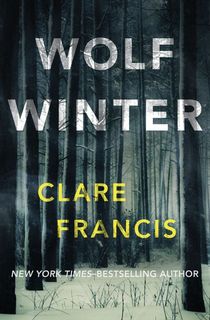 Wolf Winter
Looking to find the perfect blend between Stephen King and Ingmar Bergman? Look no further! Set during the Cold War, Wolf Winter tracks explorer Hal Starheim across the arctic wilds of Finland and far northern Europe. Hal is haunted by the death of his friend Jan, a fellow explorer who was shot to death after crossing into the USSR's northern territory. Hoping to untangle Jan's murder, Hal teams up with Jan's widow Ragna and Rolf Berg, a playboy Norwegian journalist. Their quest leads deep into the land of the midnight sun. But across that unforgiving landscape, the trio will encounter other betrayals—and even an international conspiracy—that threaten to derail their mission.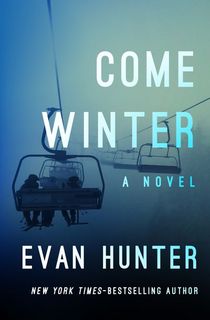 Come Winter
A glamorous ski resort becomes the setting for unspeakable evil in this suspenseful tale from bestselling author Evan Hunter. Sandy, David, and Peter meet as bored teenagers vacationing with their parents. They find common ground in blood and violence, and ultimately commit a crime that forever binds them in blood—and sets them on a path of destruction.
Now in their twenties, the trio convenes at an exclusive winter resort. But storm clouds gather when an interloper finds her way into their inner circle. Mary Margaret is no fool; she's an expert manipulator who's entirely aware of the damage she's inflicting. Will Sandy, David, and Peter preserve their sinister bond, or have they finally met an opponent capable of tearing them apart?
61 Hours
Jack Reacher is an ex-military police officer who doesn't call anywhere home, leaving little to no trace of where he's been. Strong, powerful, and quite intelligent, Reacher is a man who can fix any problem—even ones that have nothing to do with him. His 14th adventure finds him on a tour bus en route to snowy South Dakota with a crew of senior citizens.
Related: 10 Mo Hayder Books That Will Get Under Your Skin
But his destination is more than a tiny frozen town—it's the home of one of the largest prisons in the United States. It has also become the center of a volatile conflict: The leader of a biker gang has been arrested on drug charges, and the elderly witness is at the mercy of his cronies' wrath. Reacher's primary objective is to keep the woman safe, but that's easier said than done when you're up against vengeful bikers, a criminal mastermind, and an anonymous assassin. There's just 61 hours to get the job done, will it be enough time for our hero?
The Winter People
The town of West Hall, Vermont, is well known for its strange disappearances and old legends—including the mystery surrounding Sara Harrison Shea. In 1908, Sara's corpse was found in the field behind her house. The final months of her life were not happy ones: She'd been grieving the recent death of her daughter, desperate to get one more chance to see her again.
Jump to the present day, where 19-year-old Ruthie lives in Sara's farmhouse. When she wakes to find her mother missing, she and her younger sister, Fawn, search the house for clues. Not only do they find a trove of dark secrets—they unearth Sara's old diary, hidden beneath the floorboards. The discovery points to an unsettling parallel between the past and present—and Ruthie may be the only one who can stop history from repeating itself.
Winter Prey
Brilliant and hard-bitten detective Lucas Davenport is at loose ends. Even if he wants to ride out the winter in his secluded cabin, he knows a criminal will be hiding just around the corner. This time, it's the Iceman—a nefarious foe who's desperate to stop a compromising photo from going public. The killer has already butchered a family with the (alleged) help of a priest, inciting terror throughout a small Wisconsin town.
Related: Susan Furlong's Latest Mystery Will Chill You This Winter
After much persuasion from the intimidated local sheriff, Davenport agrees to take the lead on the investigation. But the Iceman and his rising body count isn't the only thing worth worrying over—the town has plenty of other dark secrets and unsavory characters on the move. Davenport will try his best to sort through the evidence, but will he be able to take on so many enemies at once?
The Silent Girls
Everything may seem dead in the winter, but in this Vermont town, evil is very much alive. After his own sister was murdered, Frank Rath turned in his detective badge to become a private investigator. But now, his former colleagues need his help—a beautiful teenage girl is missing, and she may still be alive. As Frank investigates, other girls start meeting the same fate, forcing him to untangle a web of intrigue and relive painful memories from his own past.
This post is sponsored by Algonquin Books. Thank you for supporting our partners, who make it possible for Murder & Mayhem to continue publishing the true crime and creepy stories you love.
Featured photo: Dominik Dombrowski / Unsplash