An American, Edgar Allan Poe, invented the detective story, but the genre was honed and brought to an international audience by British writers of the late nineteenth and early twentieth centuries. Authors from the United Kingdom have carried on producing great mysteries ever since.
A nation where good manners often paper over scandal, where the discussion of money and sex is socially unacceptable and people fear public disgrace more than death itself, was always going to be fertile ground for crime writers and so it has proved. An ingrained respect for the police (notably lacking in many other European countries) also meant Brits embraced the idea of the detective as hero. And then there are the pretty little villages where everything seems so perfect, but where gossip and whispers abound.
As Sherlock Holmes observed: "The lowest and vilest alleys in London do not present a more dreadful record of sin than does the smiling and beautiful countryside." Which is quite true—well, in mystery novels anyway.
Here are six of the best from Britain.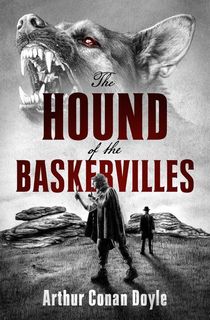 The Hound of the Baskervilles
Speaking of the great Consulting Detective and dark deeds in rural England, this classic 1902 novel from the original master of the British mystery contains pretty much all of the above elements and stirs in a bit of folklore, too. A family of wealthy country landowners who live in a large isolated house in the Devon hills are menaced by a monstrous hellhound. Holmes and Watson set out to fog-wreathed Dartmoor to investigate. They uncover deeply buried sins, jealousy and avarice, while also finding time to apprehend an escaped felon and eat a lot of cream teas. A brilliant mix of the cosy and the terrifying, Conan Doyle's novel does much to establish the blueprint of the classic British detective yarn.
Malice Aforethought
Blessed with one of the greatest opening lines in mystery writing, Frances Iles' (pen name of Anthony Berkley) 1931 tale of poisoning is based on the real life story of Henry Armstrong the homicidal Herefordshire solicitor. Iles uses the "inverted detective story" format made famous by R. Austen Freeman to tell the tale of Edmund Bickliegh, a philandering country doctor who decides to avoid the scandal of divorce and get rid of his bossy wife by murder instead. Iles tells us who the criminal is and outlines his crimes, the excitement comes from following the police as they attempt to prove the case against this cunning criminal. Smart, laced with black comedy, and filled with sharply drawn characters, it's easy to see why Alfred Hitchcock was a fan.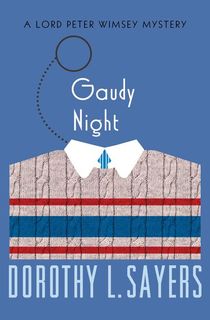 Gaudy Night
The fear of the reputational damage that will be done to a posh Oxford College by an outbreak of vandalism, obscene messages and poison-pen letters lies at the heart of this tightly-knotted 1935 mystery from one of Britain's Queens of Crime. The Dean calls in former-student Harriet Vane to investigate. She's soon joined by her on-off boyfriend Lord Peter Wimsey. Working together the pair foil a plot to drive a vulnerable student to suicide before pouncing on the perpetrator. Sayers is at her best here, gleefully pointing up the sort virulent class snobbery that can drive a person to mad fury.
The Franchise Affair
Celebrated Scottish mystery writer Tey breaks from traditional patterns, often cooking up a compelling plot from the unusual ingredients. In her celebrated mystery The Daughter of Time we have plenty of motivation, no murder weapon and a suspect who's been dead for close to 400 years, in The Franchise Affair (1948), a local solicitor, Robert Blair, finds himself defending a mother and daughter who are accused of kidnapping and a beating a teenage orphan. They protest their innocence and as public scrutiny turns violent, Blair struggles to find evidence with which to defend them. Based on a real life case, Tey spins a tense tale that keeps reader's guessing right till the end.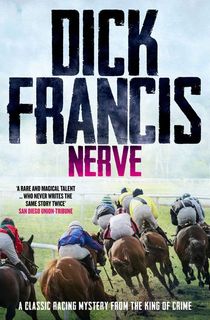 Nerve
The late Queen Elizabeth II enjoyed mysteries (The BBC adaptation of Miss Marple was required viewing at Buckingham Palace) almost as much as she loved horse racing, so unsurprisingly former champion Jockey turned crime writer, Dick Francis was her favourite author. In this cracking 1964 mystery a jockey commits suicide before a big race and his friend and rival Robert Finn sets out to uncover the circumstances that led to the fatal outcome. Francis uses his inside knowledge and experience to create a taut and vivid evocation of the tension that jockey's feel during a winless streak and exposes the jealousies and rivalries that underpin the big money world of racing, a world where gangsters, gamblers and the landed gentry rub shoulders. There's little wonder Francis got the royal seal of approval.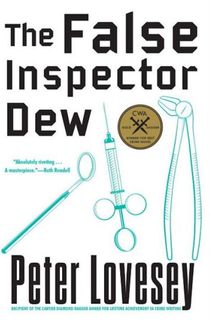 The False Inspector Dew
A strong vein of comedy runs through British crime writing (even the coldly logical Holmes makes the occasional joke – usually at Watson's expense) and Lovesey's 1982 Gold Dagger Winner is arguably the finest example of that. Filled with wit, it tells the story of dentist Walter Baranov and his lover Alma Webster who plot the perfect murder – of Baranov's wife - while sailing on an ocean liner. Inspired by the Dr Crippen case, The False Inspector Drew is a brilliant mesh of clever twists, razor-sharp observations and brilliant one-liners. Ruth Rendell described it as "A masterpiece" and who are we to disagree?