While standard mystery books rely on professional detective work, cozy mysteries lean into less traditional skills, ranging from intuition to charisma. Readers who prefer these free-spirited mysteries might also be interested in the fascinating practice of astrology, which embraces unofficial divination work as opposed to accepted science. And if you're looking to the stars for answers, why not start with the question of what to read next? Here's the perfect cozy mystery book for you based on your zodiac sign!
Aries (March 21-April 19)
Fouled Out
The sign of Aries, also known as the sign of the Ram, is often known for their physicality. This physicality often presents itself through athleticism. This fire sign is as passionate as they are confident, and while they can be short-tempered, they never shy away from leadership roles.
This cozy mystery is a great read for Aries, as its sleuth, reporter Gale Hightower, is a former Olympic swimmer. Diving deeper into the sports world, Gale's case is centered on college basketball player Connor Braxton. When his girlfriend and teammate turn up dead, everyone seems certain he did it. Considering he's from the kind of wealthy background Gale has no patience for, she's not inclined to disagree at first. But she finds it suspicious his family isn't providing him with a top-notch lawyer, and the more she digs, the more the athlete starts to look like a pawn in someone else's game...
Taurus (April 20-May 20)
Arsenic and Adobo
Taurus is an earth sign otherwise known as the sign of the Bull. While this sign can be regarded as stubborn, this trait can be viewed as devotion and steadfast reliability. While complications can have them stomping their hooves, these individuals are incredibly responsible. They also have a deep love for cooking!
Naturally, a culinary cozy is a great pick for a Taurus. In Arsenic and Adobo, Lila Macapagal returns to her hometown post-breakup. Taking on the difficult task of revitalizing her Tita Rosie's failing restaurant, things only get harder when a cruel food critic who happens to be her ex-boyfriend is found dead after a run in with Lila. Now she's got more than just matchmaking aunties breathing down her neck—the police have pegged her as the main suspect. Can she clear her name, or will she go right out of the frying pan and into the fire?
Gemini (May 21-June 21)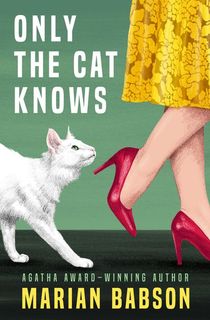 Only the Cat Knows
The air sign of Gemini is highly adaptable—a great quality to have considering how they love to flit from situation to situation. Known as the sign of the Twin, they have two sides to them which can sometimes seem at odds. While they're curious, they are nervous. While they are affectionate, they are uncertain. They are exciting people that are very difficult to pin down.
Only the Cat Knows will stimulate the dual nature of Gemini. When Vance's twin sister, Vanessa, takes a suspicious fall down a flight of stairs and ends up in a coma, his experience as a female impersonator comes in handy. Donning Vanessa's clothes and makeup, he picks up Vanessa's job at a remote castle to investigate. His ruse as an amnesiac Vanessa fools almost everyone—except for his sister's cat. Will Vance bring his sister justice, or end up in the hospital next to her?
Cancer (June 22-July 22)
Artistic License to Kill
As a water sign, Cancer is an incredibly emotional and sensitive sign. This sign of the Crab has a tendency towards insecurity and pessimism, but they still have their tenacity to get them through. Those born under this sign are known for their incredible creativity and love of art.
An art cozy is an obvious choice for Cancers! After a devastating divorce, artist Amanda Trent sets out for a fresh start in Arizona with her golden retriever and calico cat in tow. She scores a job interview at the acclaimed Roadrunner Gallery, but the whole experience is disastrous. Somehow, she manages to snag the job anyway. Though considering the gallery director, Janice, is murdered on her first day, it may not be such good news...
Leo (July 23-August 22)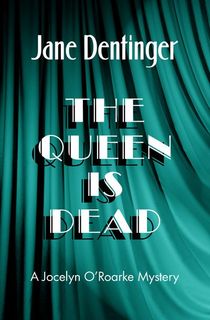 The Queen Is Dead
The sign of Leo is also known as the sign of the Lion. These fire signs are vibrant and loud, soaking in the spotlight like rays of sun. They love being the center of attention, and drama is their favorite pastime. While they can be very warm-hearted people, Leo's biggest flaw is arrogance.
In The Queen is Dead, Jocelyn "Josh" O'Roarke is an actress who must step into the role vacated by her theater hero's death. Tessa Grant was a huge inspiration to Josh, and her heart attack has left a hole in more than just her production of A Winter's Tale. But as Josh honors her by becoming Queen Hermione, she finds a clue in her possessions which seems to indicate that Tessa didn't die of a heart attack at all. In the middle of running lines, Josh must now sift through petty backstage politics to find a murderer.
Virgo (August 23-September 22)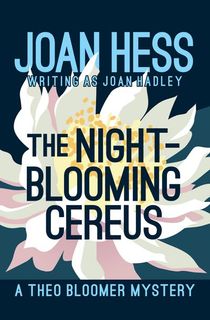 The Night-Blooming Cereus
Virgo is an earth sign known for kindness, loyalty, and caretaking. On the less flattering side, the sign of the Maiden is also known for being critical, overly analytical, and incredibly reserved. As lovers of nature, they prefer time alone with flora and fauna to social interaction.
The Night-Blooming Cereus is a perfect read for Virgos. Theo Bloomer is a meek retired florist whose life is turned upside down when his niece, Dorrie Caldicott, runs off to a kibbutz during a tour of Israel. He's sent to bring her back home, but when he sets foot in the settlement, that plan quickly falls apart. Two people have been murdered, and now if Theo and Dorrie want to make it out alive, they'll have to dodge terrorists and the police to find the killers.
Libra (September 23-October 22)
Accidental Lawyer
Libras are all about justice. This air sign is also known as the sign of the Scales, and possesses the admirable qualities of graciousness and diplomacy. Their sturdy morals mean they can be judgmental, and if you do them wrong, they will hold a grudge. Ultimately, however, they strive for harmony and truth.
What could be a better fit for a Libra than a legal cozy? Jessica Snow is fresh out of law school and currently struggling to quiet her moral compass for long enough to make some waves as an ambulance chaser. With heaps of ambition and plenty to prove to her new boss, Jessica quickly gets a reputation for being a whiz at difficult cases. But when her boss is charged with murder, clearing his name may be her most difficult case yet.
Scorpio (October 23-November 21)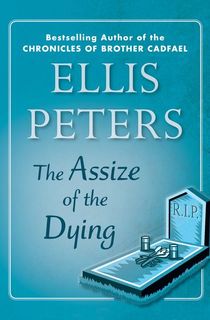 The Assize of the Dying
Scorpios are represented by the Scorpion, meaning that if you get on their bad side, you'll experience the full force of their stinger. The darker aspects of this water sign can lead towards jealousy, manipulation, and violence. But there are plenty of wonderful things about them, too, including their bravery and incredible resourcefulness. They love being right, and despite hating dishonesty, they tend to keep things close to their chests.
It seems Scorpios are so resourceful that they get not one story of secrets and revenge, but two! In The Assize of the Dying, readers are treated to the titular novella, as well as another titled Aunt Helen. The first story follows the dark fate of Louis Stevenson, a man sentenced to death for a murder he swears he is innocent of. In the courtroom, Louis rises to place an old curse on the four men responsible for his demise: the prosecutor, the judge, the jury foreman, and the actual killer. A young couple observing are moved by the display, convinced of his innocence and determined to unveil the truth.
The second tale is set in an English country house full of residents that keep scandals of love, marriage, and desire safely hidden away. But one perfect murder threatens to expose their precious secrets.
Sagittarius (November 22-December 21)
Blue Suede Murder
Also known as the sign of the Archer, Sagittarius is a fire sign. Those born under this sign are generous idealists who, on occasion, promise more than they can deliver. These free spirits love to travel, and they can't anything holding them down. Their fresh sense of humor makes them a good time!
Blue Suede Murder follows aspiring actress and amateur sleuth Becky Robinson as she ventures out on an Elvis-themed cruise. The subpar accommodations are a let down, but they don't compare to the tension boiling between her divorced parents. Things only get dicier when a witness claims a man has been tossed overboard—but it's the perfect puzzle to get Becky's mind off her own mess. This sea-faring mystery is brimming with laughs!
Capricorn (December 22-January 19)
The Frangipani Tree Mystery
Capricorn is an earth sign also known as the sign of the Sea Goat. Their keen intelligence can make them come off as know-it-alls, but they're wonderful in a crisis, given that they're always prepared for the worst. These individuals have a soft spot for family, and are inclined to keep to understated and traditional ways of living.
The Frangipani Tree Mystery is a delightful historical cozy and a great read for a Capricorn. Set in Singapore in the 1930s, the story follows aspiring journalist Su Lin, who must take on the role of governess for the Acting Governor of Singapore after the Irish woman looking after his children is the victim of a mysterious death. When someone else in the Government House is found dead, it looks like a killer is to blame. Armed with a sharp mine and traditional skills, Su Lin teams up with Chief Inspector Thomas LeFroy to crack the case.
Aquarius (January 20-February 18)
Condos and Corpses
The air sign of Aquarius is well-known for their originality and independence. Also known as the sign of the Water Bearer, these individuals are uncompromising humanitarians. They love a bout of excitement as much as they love fighting for a cause, but try to impose limitations or break a promise, and you'll see just how temperamental they can get.
In Condos and Corpses, Connie Petretta is ready for a change after more than a decade spent working at a nonprofit in Boston. When she inherits her aunt's Florida condo, the task of selling the property gets complicated after someone takes a deadly plunge off an adjacent balcony. The morbid situation may open the door to the change she needs, however, as her attempts to clear her neighbor's name leads her to falling in love with the beach town. Unfortunately, her investigation gets derailed by the accused's erratic behavior...
Pisces (February 19-March 20)
Murder in G Major
The most sensitive sign of the zodiac is the water sign of Pisces. Also known as the sign of the Fish, these individuals are not only compassionate, but deeply intuitive—so intuitive it can border on otherworldly. They have a tendency toward martyrdom and are desperate to escape reality. They have strong ties to romance, music, and spirituality.
Gethsemane Brown is a Black classical musician who doesn't have a ton of options in her field of work. Desperate for a job, she ends up in the Irish countryside, taking on the task of turning unruly schoolboys into an award-winning orchestra. She sets herself up housesitting a sweet little cottage, but soon finds the home inhabited by the ghost of the former owner. The ghost was falsely accused of killing himself and his wife, and now he wants Gethsemane to expose the truth so he can move on. But as she probes into the case, the killer may return to keep their secrets quiet.