There's nothing quite as delicious as an art cozy mystery. We've seen the popularity of Netflix's mini-series This Is a Robbery: The World's Biggest Art Heist (2021) about the Isabella Stewart Gardner Museum heist, as well as two documentaries on Leonardo DaVinci's Salvator Mundi—including The Lost Leonardo (2021) and Savior for Sale (2021). There's something about art and the art world that inspires intrigue—and sometimes even murder. Perhaps it's the incredible amount of money involved, or maybe it's the priceless objects at the center of it all. In some cases, it's likely both!
So for all you art-loving murder mystery fans, here is a list of eight cozy murder mystery books surrounding the world of art.
The Raphael Affair
The Raphael Affair is first in the Pears' Art History Mysteries, otherwise known as the Jonathan Argyll series. It's not every day a new painting by an Italian master is found, but when a new Raphael pops up on the scene, everyone is losing their minds. But someone's taken it to extremes—to include property damage and even murder. English art scholar Jonathan Argyll and Flavia di Stefano of the Italian National Art Theft Squad team up to get to the bottom of these strange events around the Raphael painting. There are seven books in the series. And for fans who want more Iain Pears' mystery related work, there's The Portrait—an unusual book told in second person.
Related: Nero Wolfe's Legacy Continues in Death of an Art Collector
A Brush With Murder
It's the start of a promising new series! Chloe Abbington had expected the transition from New York to business owner of Paint Your Shop with her sister Izzie in a small town to be bumpy—but not like this. Fiona Gimble, a nasty journalist, writes a terrible review of the shop and Chloe has hurt feelings. But when the journalist is found with a painting knife deep in her neck, the police shine their proverbial flashlight at Chloe. Can Chloe investigate and move the spotlight on to the real killer? The second book in the Paint by Numbers series will be out in October 2022.
Related: 14 Charmingly Meta Bibliomystery Books You Haven't Read Yet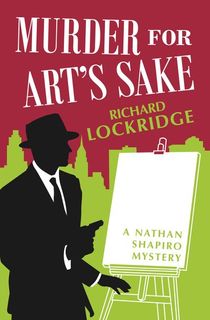 Murder for Art's Sake
While it's the fourth book in The Nathan Shapiro Mysteries, any art-loving mystery reader can dive right in. Getting the perspectives down for painting can be the difference between a masterpiece or a dud. But what if the perspectives of the homicide captain and the medical examiner clash in the death of an up-and-coming painter named Shackleford Jones—who was found with a bullet to the head? The captain wants to label it suicide, but the medical examiner says it was murder. Detective Lieutenant Nathan Shapiro is on the case to find out the truth—and that means diving into the strange world of the avant-garde world to find a possible murderer amongst the artists.
Related: 12 Must-Read Murder Mystery Books for Fans of Knives Out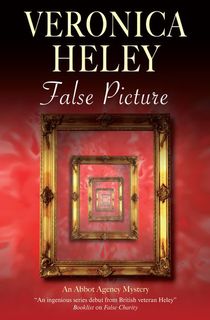 False Picture
Bea Abbott, widow and owner of Abbott Agency, is presented with a curious case. Velma wants to hire the agency to find her stepson Philip, who appears to have run off with a valuable painting. But Bea is not the only one on the hunt; a professional art thief may go to any length to take the painting. With her assistants Maggie and Oliver, Bea races against time to find Philip. It's the second book in The Abbot Agency Mysteries.
Related: The Gentleman Thief Who Resurrected Sherlock Holmes
Portrait of a Gossip
Gossip can ruin reputations, end marriages and friendships—but it can also lead to murder. Juliet Henry is trying to enjoy her retirement from the NSA at an artist colony. But when colony resident and professional gossip, Harvey Allen, ends up dead, there are many suspects who could have done the dead. Juliet brushes off her old skill set acquired during her time with the NSA to solve this nefarious crime.
There are 11 books in the Miss Henry Mystery Series.
Death of a Ghost
It makes sense that one of the authors of the Golden Age of Detective Fiction would have a book set in the art world. Edwardian painter John Sebastian Lafcadio was brilliant and believed he was a psychic. Prior to his death, he decided that 12 paintings of his would be sealed and released to the public one at a time by his widow after a certain period. But things don't go so smoothly with the reveal of painting number eight, when a young artist is stabbed at the event. Then another person is poisoned. Are these murders related to these revealed paintings? Can Albert Campion, friend of Lafcadio's widow, prevent further deaths from happening?
Related: Margery Allingham's Mystery Novels Still Hook Us Today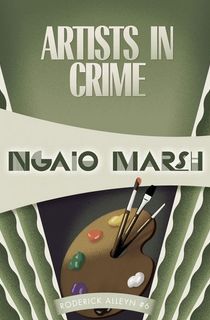 Artistic License to Kill
Artist Amanda Trent is trying to rebuild her life after her husband leaves her for a younger woman. She interviews at a gallery in Lonesome Valley, Arizona, but despite a bad interview, she's accepted. That bad interview might have been a portent of worse things to come, because Amanda ends up finding the director dead in the gallery. Amanda and other artists at the gallery are now all suspected of murder. Can Amanda find the murderer and clear her name?
This is the first in the A Fine Art Mystery series, with three books published so far.