Coupling genres doesn't always work, but in the case of crime thrillers it's a match made in heaven. Taking the best parts of both crime fiction and thrillers, these exciting reads involve heinous acts, determined law enforcement, and—of course—nail-biting suspense. From Candice Fox's intertwining tale of Australian law enforcement looking to escape their pasts to Mo Hayder's disturbing story that involves a severed hand, you'll want to know what comes next in these crime thriller reads.
Redemption Point
The second book in the Crimson Lake series takes readers to Queensland, Australia where accused abductor and ex-detective Ted Conkaffey teams up with Amanda Pharrell, a private detective and convicted murderer, to solve the murders of two young bartenders. Though Ted thinks he's escaped the dark rumors surrounding him, he knows he's not out of the woods yet when the father of Claire Bingley, the girl he's accused of abducting, shows up on his doorstep—demanding Ted help him find the real criminal. Ted certainly has his work cut out for him in Candice Fox's addictive crime thriller that will have you itching for the next installment in the series.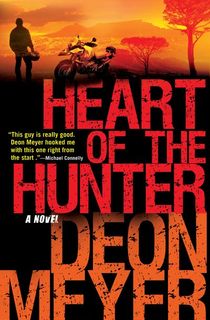 Heart of the Hunter
Settled in South Africa, former KGB assassin Thobela "Tiny" Mpayipheli thought his life of crime and watching his back were behind him. That is, until his former associate's daughter finds him and asks for his help. Her father has been kidnapped, and she has 72 hours to deliver a disc containing sensitive information to the kidnappers. Tiny agrees to help, but in the process is trailed by South Africa's Presidential Intelligence Unit. Old habits die hard in this fast-paced thriller.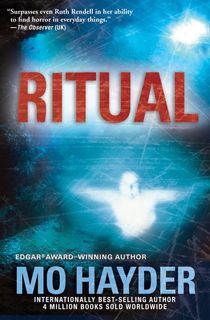 Ritual
The third installment in the Jack Caffery series finds the detective immersed in England's underground drug world. When police diver Flea Marley discovers a freshly-amputated human hand under water...and then another one a day later, DI Jack Caffery of the Major Crimes Investigation Unit in Bristol is called in to investigate. Caffery then realizes that the hands belong to a young man who's gone missing. Together with Marley, he descends into Bristol's seedy underground world of drugs where an occult ritual may be taking place.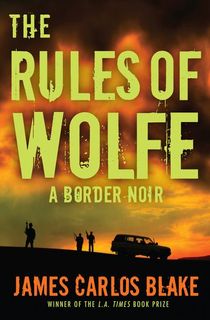 The Rules of Wolfe
Eager to set out on his own, Eddie Gato Wolfe leaves his Texas family behind and starts working security for a Mexican drug cartel. But when he meets and falls for Miranda, and then realizes she's the drug cartel's "property," the two must run for their lives across the Sonora Desert. Not sure what to fear more—the wrath of the cartel or the deadly desert—Eddie will have to seek the help of the family he abandoned if he wants to stay alive.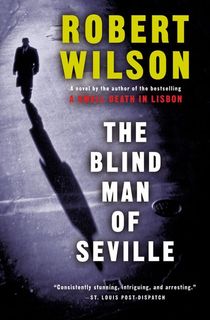 The Blind Man of Seville
The answer to a murder may lie in the past in this suspenseful story. When a gruesome crime with no obvious motive is committed, Inspector Javier Falcón is called in to investigate. Falcón's detective work leads him to the journals of his late father. As he dives into the past, and discovers a disturbing history of his own, he puts himself in line to be the killer's next victim. The first book in Robert Wilson's series is both disturbing and intriguing all at the same time.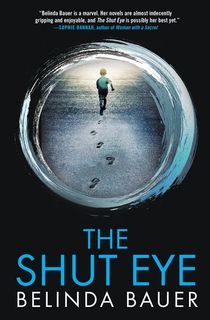 The Shut Eye
Four months ago, Anna Buck's four-year-old son went missing. Since then, Anna has spiraled deeper and deeper into madness—holding desperately onto the memories of her son and blaming her husband for leaving the door unlocked. Willing to do anything, she consults a "shut eye"—a psychic who can see what others cannot—but he refuses to help. After looking at a photograph of a woman's missing dog, Anna begins to have hallucinations and might be the key to finding the beloved hound. Hoping that her ability to help others will somehow help her find her son, she asks for DCI John Marvel's help. But Marvel is spiraling into madness of his own, and doesn't have the best track record when it comes to working with "shut eyes."
Related: 8 Chilling Winter Reads That'll Give You Goosebumps
Naked in Death
The first book in Robb's 48-book In Death series introduces readers to homicide detective Lieutenant Eve Dallas. Set in the year 2058, Eve is investigating the death of a senator's daughter—who was revealed to have been living a secret life as a prostitute. Diving head first into the incredibly secret circles of Washington's elite, things get more complicated when she becomes infatuated with Roarke—a devilishly handsome and wealthy man...who happens to be her lead suspect in the case. Kicking off one of the most beloved crime thriller series out there, Naked in Death will floor you.
The Power of the Dog
The prequel to Winslow's The Cartel begins in 1975 and spans the next 30 years. In the book, readers are introduced to DEA agent Art Keller, who desperately wants to bring down Adan Barrera's cartel organization—El Federación. Along the way, we meet a cast of interesting characters—including a jaded teenager and a corrupt priest—who add to the narrative and are all trapped by El Federación. This thrilling read is full of corruption and betrayal, madness and revenge—themes that will keep readers turning the pages and immediately want to get their hands on the next two books in the series.
This article was first published on .
This post is sponsored by Forge Books. Thank you for supporting our partners, who make it possible for Murder & Mayhem to continue publishing the mystery stories you love.